Gin is to be distilled in Aberdeen for the first time in more than 100 years.
Three young entrepreneurs from the Granite City have spent more than three years experimenting with flavours, temperatures and taste to create Porter's Gin.
Founders Ben Iravani, Josh Rennie and Alex Lawrence have twinned a modern low-temperature distillation technique with more traditional production methods to come up with the spirit.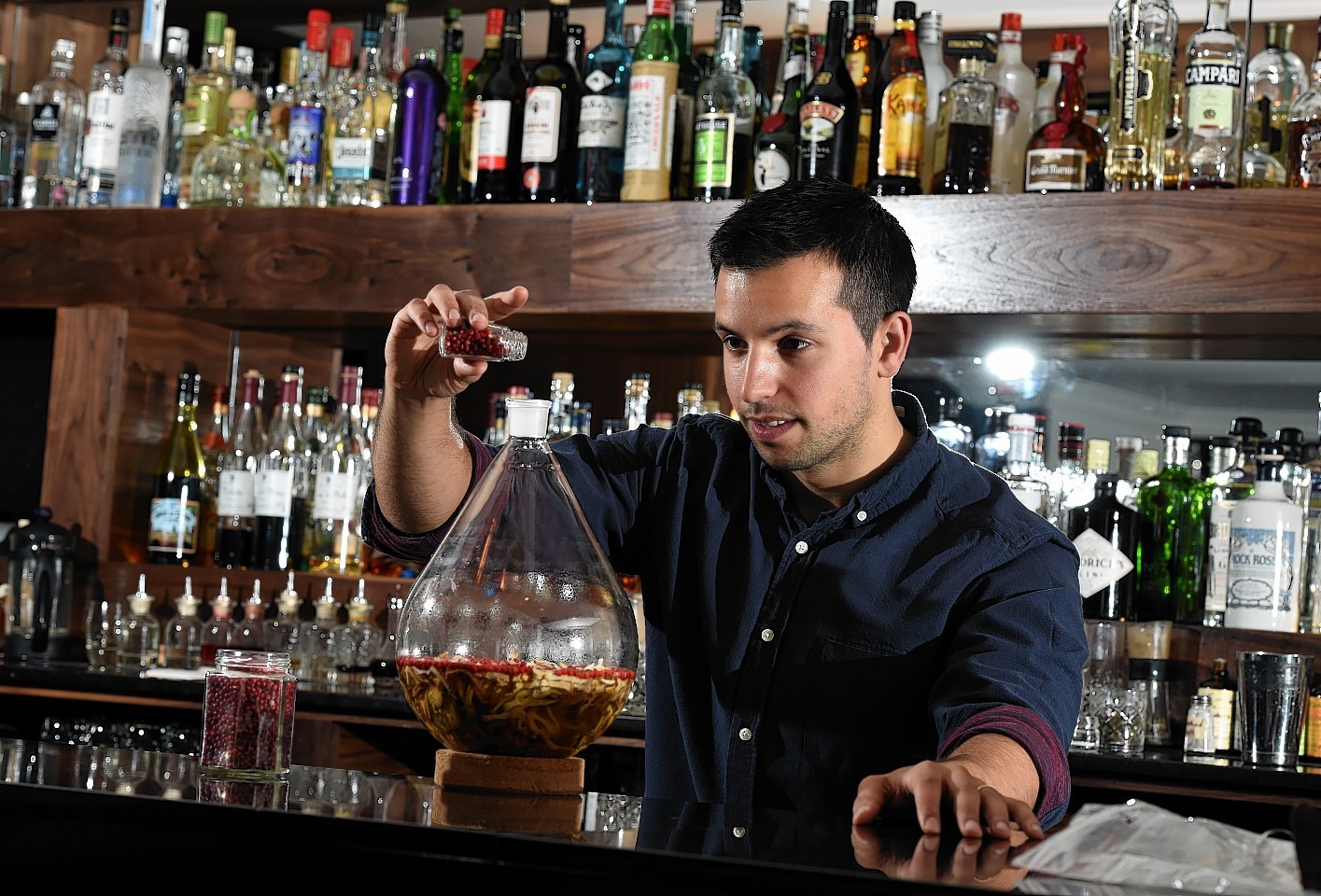 It has been named after the University of Aberdeen professor, Andrew Porter, who helped the men master the right equipment for the job.
Porter's joins a long list of craft gins now on the market as the botanical tipple enjoys a renaissance, with 70% of all gin produced in the UK now coming from north of the border.
It also signals a revival in gin production in the city, with Devanha Distillery, which closed in 1915, thought to be the last production house of the spirit.
Ben Iravani, 30, managing director at Monkey Bars Aberdeen, said he had completed "hundreds and hundreds" of experiments and tastings as he sought the perfect flavour for Porter's.
Mr Iravani, who has been distilling at his bar Orchid, Langstane Place, said his gin contained 12 different botanicals with a few surprises thrown in to create a citrus buzz amongst traditional flavours, like juniper and coriander.
He said that even slight changes in temperatures would result in different tastes of individual ingredients.
"Because it is done under vacuum and cold distilled, the process doesn't cook the botanicals. It keeps it really fresh and light and aromas which would normally be lost in a traditional pot still are retained," Mr Iravani added.
Mr Iravani said he was confident that Porter's gin, which will partly be produced at a distillery in Warrington, would stand out in a busy market.
He said: The gin market has become saturated over the past few years but good brands are still finding their way to the top. We are confident that we have created a unique and delicious flavour profile in our gin."
Scotland makes a number of the biggest selling gins, including Tanquery, Gordons and Hendricks but also is home to smaller batch products, such as The Botanist from Islay and Rock Rose from Caithness.
In 2009, a 250-year-old law that classed gin producers with stills smaller than 1,000 litres as bootleg operations was challenged, opening the way for the craft gin boom.