A North-east great-grandmother who has recently reached the grand old age of 107 revealed the secret of her longevity – a daily gin and tonic and a hot bath!
Margaret Harper celebrated the incredible milestone surrounded by family at her care home near Banchory.
And despite living through some of the most momentous events of the 20th Century – like the sinking of Titanic and World War 1 – she insists she's still looking to the future.
"I'm not one of those people who look back to the old days – a lot about them was far from good," said Margaret, who was born in 1909.
"There have been so many changes. They have completely changed us, in our ways of living."
She was born in the Borders and vividly remembers when World War 1 raged across Europe.
Margaret studied at Galashiels Academy before moving to Edinburgh to attend college. She trained to be a shorthand typist.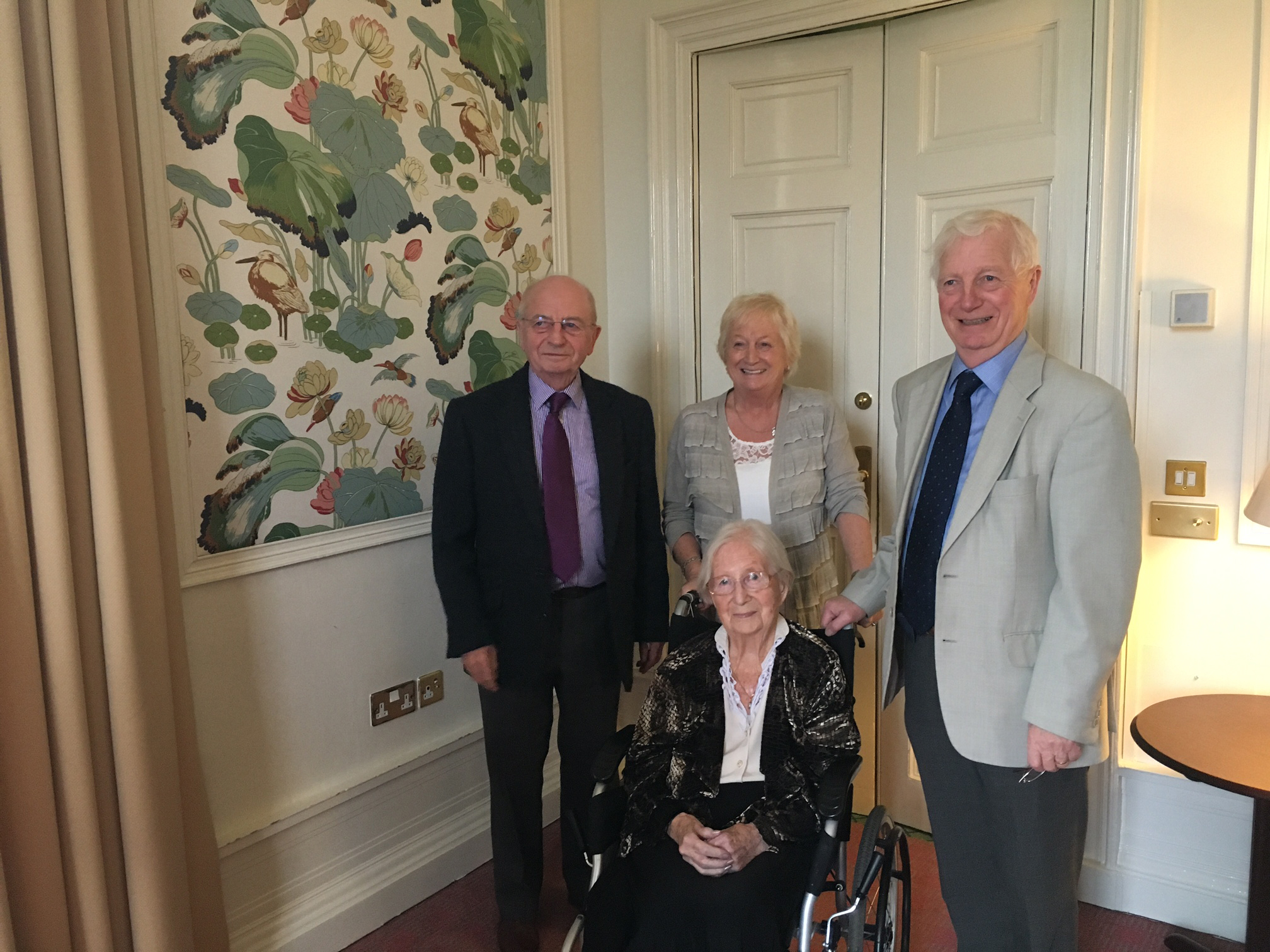 She said: "There weren't many glamorous jobs in those days. But I managed to get work as a secretary, and moved to London."
During a holiday with relatives in Aberdeenshire, Margaret met her husband Louis, a proud Aberdonian who persuaded his wife to move to the North-east.
She remembers when World War 2 reached the area – but was characteristically understated about its impact.
"There were a few bombs," said Margaret. "But it wasn't that bad."
She and Louis raised children, Elspeth, John and Douglas. Margaret has nine grandchildren and 15 great-grandchildren.
She said: "Here at Inchmarlo House I am very well looked after and provided for and there is a good atmosphere and very caring staff."
"I enjoy a gin and tonic in the evening and end the day with a bath – but it has to be nice and hot or it's no use" Margaret added.