The first independent gin distillery in Aberdeenshire is set to launch in the next few weeks following a five-figure sum investment.
Esker Spirits, the parent company behind Esker gin, will open the first independent gin distillery in the Shire following continual increased market demand.
Husband and wife team Steve and Lynne Duthie launched their Esker gin in June 2016 and, less than a year later, have invested in a new distillery  in Deeside.
The couple, who  currently distill the gin in their garden shed, will set up operations in the 100 square foot space at Kincardine Estate.
The distillery will feature two large copper stills, one 100 litre still and a recently purchased 300L still bringing production from a couple thousand bottles, to a few hundred thousand bottles per year.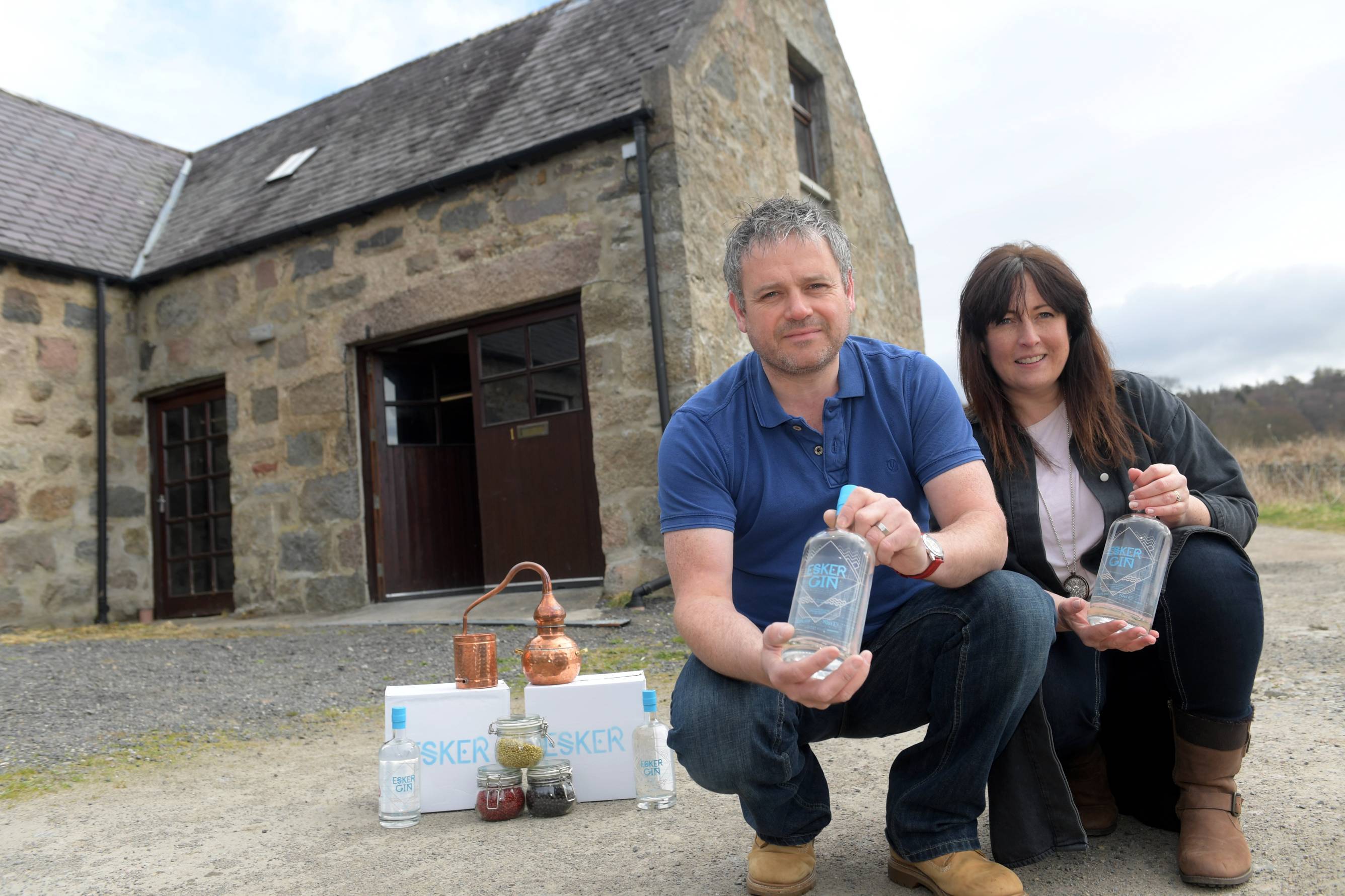 Steve said: "The move has  been driven by demand. We've been experiencing high demand since we launched and have been looking for a distillery space since September last year.
"It can't come soon enough. We're getting to the point of the year where it's really picking up again."
The couple are in the process of moving  equipment into the distillery and setting up plumbing for the stills, however are awaiting  a letter from HMRC which will grant them the go-ahead to commence distilling at the premises.
He said: "We're waiting for HMRC to get some paperwork back to us, which will hopefully be with us  in the next few weeks.
"As soon as it arrives we'll be fully moved in within a day or two and up and running immediately.
"I work full time and Lynne works part time so once we've moved into the distillery everything will be a lot more structured. We can't wait."
With the addition of the 300L still pot, output will be at least four times as much.  The company is also anticipating to  sell at least five times as much product in 2017 as they did in 2016.
Steve said: "The two stills will allow us to produce around 500 bottles per run, and we'll be potentially running the still two or three times per week."
Esker Spirits has already hired its first employee –  a van delivery driver and warehouse personnel –  and is looking to employ three or four more by the end of the year.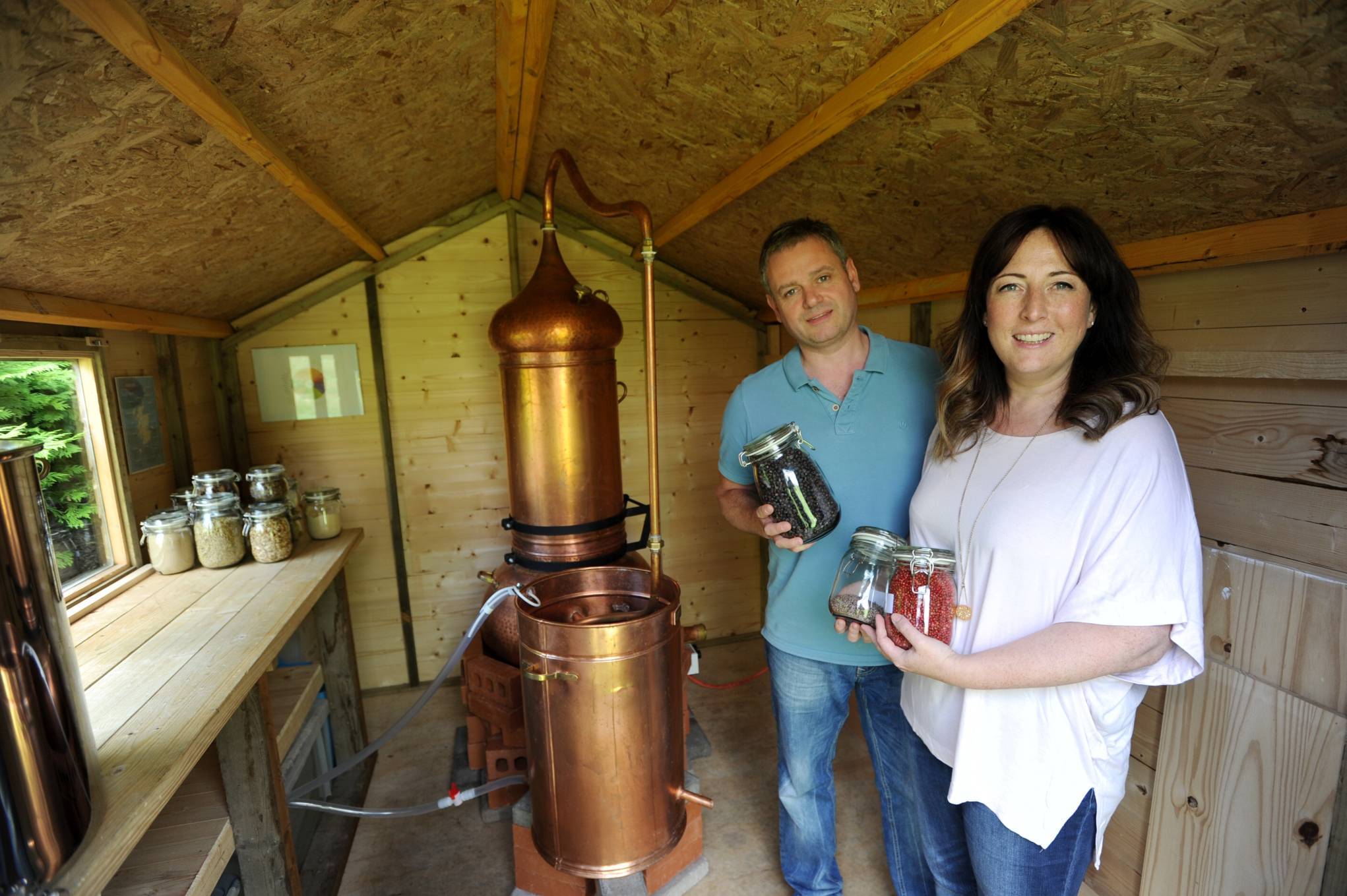 He said: "We're definitely looking at taking people on. It's great to have employed our first member of staff and we're also in the process of assembling a team of 10  to help assist with  the events and festivals we have going on."
With tourism a huge focus in the North-east, the couple have plans to incorporate tourism into the business.
Steve said: "Initially it's just going to be an operational distillery, but we're very mindful of the  well-known tourist route not far from the distillery. It would be great to eventually have a shop, tours and tastings running in the future.
"We first got into this as gin fans, it's crazy to see how far we've come in less than a year and to have self-financed the project ourselves is incredible.
"Reinvestment has been key for us, but to take the distillery to the next level we may look to seek finance. It's our future and something for the area, and the one thing we've been really clear about the whole way is that we're a family business and we want to keep it that way as we grow."