If you're a victim of the increasingly common allergy that is hayfever, we have some good news for you. Instead of avoiding the outdoors and digesting a plethora of medication to ease your symptoms, why not try drinking gin? That's right, gin.
According to Asthma UK, hayfever sufferers should avoid drinking fermented alcohol due to its high levels of histamine and sulphites which have proven to trigger symptoms such as itchiness, blocked sinuses and a painful face.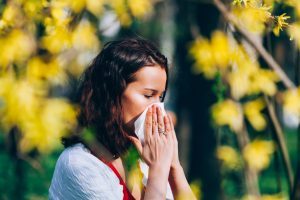 However, studies have shown that clear alcohol such as gin and vodka are actually helpful because they contain low levels of the histamines that can make pollen and grass allergies worse. Gin is particularly harmless because its distillation process forms zero sulphites, and thus less chance of aggravating the symptoms.
If you don't fancy burying your face into a tissue all summer but are not ready to say goodbye to wine either, fear not as speciality low-sulphite wines do exist and serve as a "better alternative".
So to those finding it hard to control their symptoms this summer, try pouring yourself a large glass of gin and tonic. Or two. Or three.
Cheers!
---
Follow us on Facebook, on Twitter @theginkin, or on Instagram at @theginkin. If you have a story suggestion email editor@theginkin.com 
---
More: