Created by the geniuses at East Neuk Cooks, this delicious gin drizzle cake is often served at the Kingsbarns Distillery and Visitor Centre in Perth.
Featuring Darnley's Gin, this cake is the perfect afternoon treat. It makes a smashing addition to a good cup of tea while its alcoholic content is sure to raise a smile or two.
To make, either choose Darnley's Original Gin, or Darnley's View Spiced Gin for an extra depth to the flavour. If you have neither, just choose a quality gin from your collection to really liven that drizzle up.
We thoroughly recommend you try the real thing, but if you want to have a go yourself, here's how:
Darnley's Gin & Lemon Drizzle Cake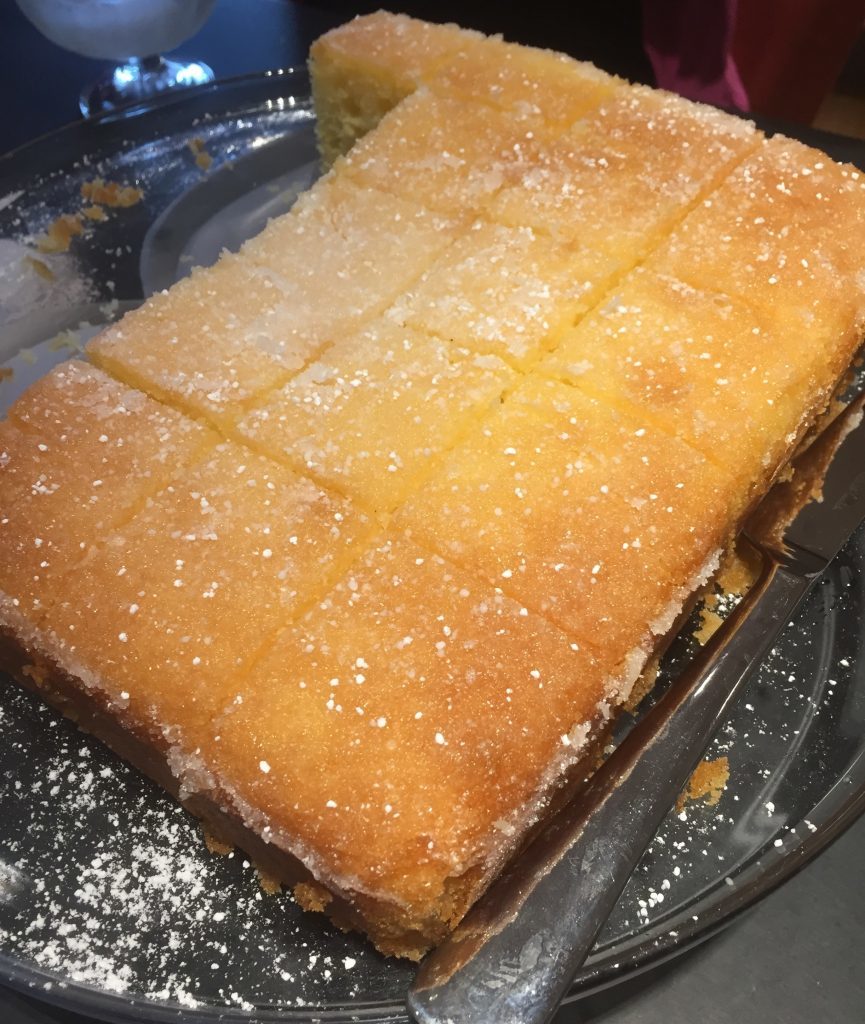 Ingredients
225g Butter
225g Golden Caster Sugar
4 Large Eggs
275g Self Raising Flour
2 tsp Baking Powder
4 tbsp Milk
3 Lemons (zest for cake, juice for drizzle)
For the drizzle:
200g Granulated Sugar
100ml Darnley's View Spiced Gin or Original Gin
Instructions
Grease and line a 22cm square cake tin (loose bottom preferable for ease but not essential)
Pre-heat oven; Fan 150C/ 170C/ Gas 3/ 325F
Put all the ingredients in a bowl and beat until you have a smooth cake mix, put the cake mix into your cake tin and use a palette knife, or the back of a spoon!, to level the mix.
Bake for 40 – 45 minutes.
When the cake is baking put the lemon juice, Darnley's View Gin & Granulated sugar in a bowl and mix, then set aside.
When the cake is ready remove from the oven and leave in the tin on a cooling rack for a few minutes.
Using a cocktail stick, pierce holes evenly all over the cake, don't push the cocktail stick to the bottom, only half way, or all the juice will just run to the bottom of your cake.
Then spoon over the drizzle mix and leave the cake to cool in the tin.
Once cooled remove the cake from the tin, pour yourself a G&T and enjoy a slice!