Location, location, location
Situated in Northumberland National Park, the Moorland Spirit Co takes full advantage of ingredients on its own doorstep, from crystal clear spring water to ancient juniper and Douglas Fir. The team is part of the Juniper Project, to rejuvenate production in the UK.
The team
Hepple gin, which won the prestigious double gold award at the 2017 San Francisco World Spirits Competition, was co-created by cook and broadcaster Valentine Warner and  award-winning mixologist Nick Strangeway. Moorland MD Walter Riddell grew up amid the Hepple junipers while master distiller Chris Garden moved from Sipsmith.
Now the science bit
Bad luck is said to come in threes, but not here. Gin lovers are fortunate to be able to sit back and enjoy the fruits of Hepple's unique triple technique to extract the best from each individual botanical.
The all important bottle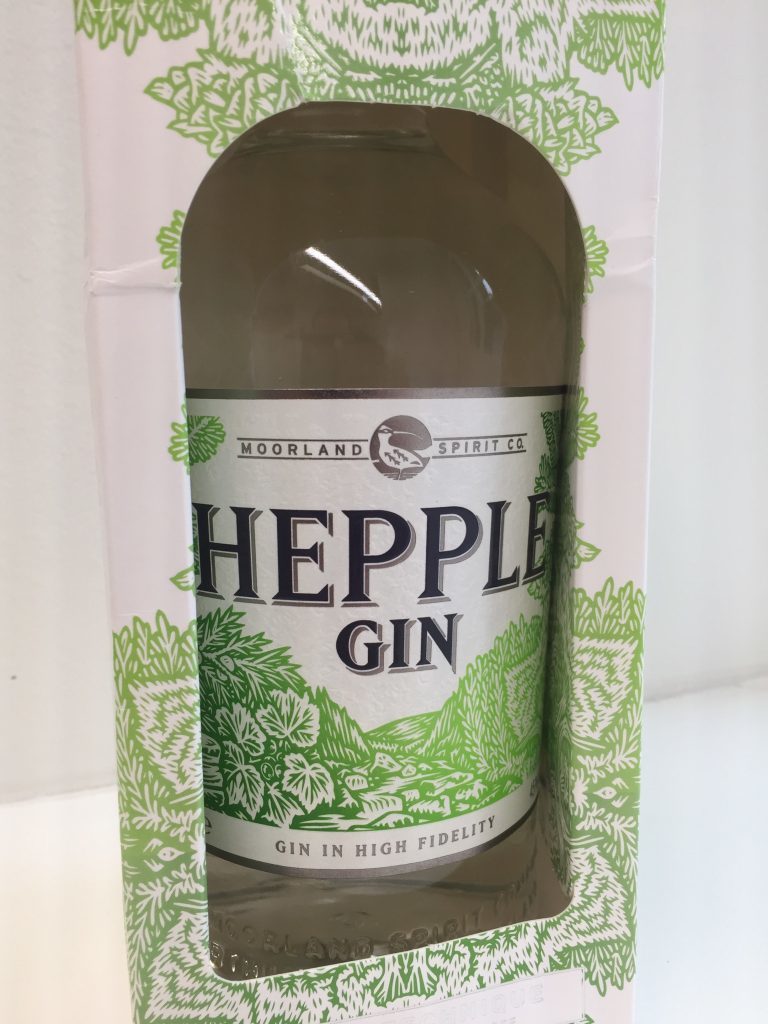 Okay, I admit it. I have often bought a bottle of wine or spirits (or water for that matter) simply because of the prettiness of the bottle. And Hepple definitely falls into this category. It's a classically attractive and simple design with a lush label full of verdant greenery, something echoed in its elegant packaging.
Ingredients
Green juniper
Juniper, both Macedonian and Italian
Douglas fir
Amalfi lemon
Blackcurrant leaf
Blackcurrants
Lovage
Coriander seeds
Fennel seeds
Liquorice
Orris Root
Angelica
Nose
With a sense of smell to rival a bloodhound, my first not so delicate sniff had me reeling with a mighty juniper punch to the nose. There was also a bit of fresh apple, citrusy overtones and then sharp clean aroma of Douglas fir.
Neat
Clear, clean, sharp and smooth. It's almost peppery.
Just add tonic
I had it with good old Schweppes tonic and a large wedge of lime, and it worked splendidly. I pay it the biggest compliment I can when I say this is a good old fashioned classic gin with contemporary twist. And I don't know about you, but I don't think it gets much better than that. Keep it simple, let the flavours shine through – and they will.
Serve
The label suggests a Martini with Vermouth. But for my next one – and oh yes, there will be a next one – I think I may squish some blackcurrants and serve with a twist of lemon peel.
And afterwards
For hours I enjoyed a clean, dry, invigorating, minty, slightly aniseedy fresh taste – sorry, almost a toothpaste ad there –which I put down to the Douglas fir and liquorice.
See more at www.hepple-gin.com/home.