At first there was Rhuburb and Ginger Gin, followed by Raspberry Ripple and then Gordon's Pink Gin. Now, however, we can celebrate once more, knowing our cold evenings will be complete with a glass of Rhubarb Crumble Gin in hand.
The brainchild of Solway Spirits, a Dumfries-based distillery, the gin is the latest unusual flavouring to hit the market. Described as "beautifully smooth", this gin has all the hallmarks of the warming dessert. A pretty pink hue hints at its sweet content.
Based on juniper, expect a gin that doesn't stray too far away from the roots of traditional gin-distilling. Yet, with a hint of rhubarb, citrus, and vanilla pods, this could be heaven in a (very attractive) bottle.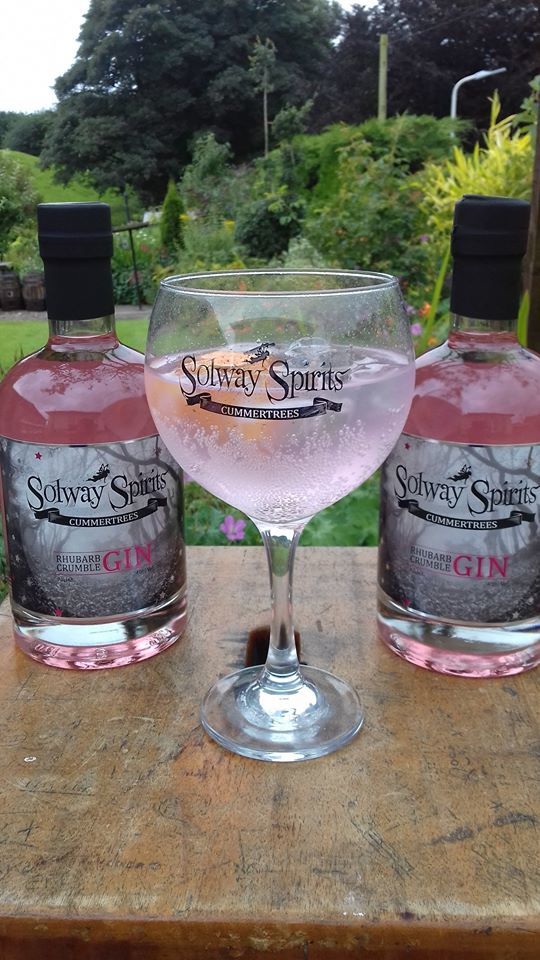 Image: Solway Spirits 
With its suitably witchy aesthetic, Solway Spirits could be the perfect addition to your Halloween party. With other varieties available including Apple Schnapps and Citrus, there's definitely room to try them all.
Now, we don't usually suggest straying away from gin, but for those interested in a bit of autumn spice, you could always sample some Solway Spicy Vodka too.
The range is suitably priced from £28 to £30 and contains 700ml. At 40% alcohol, it could potentially pack a punch but serve with ginger ale or your favourite tonic to fully experience the aromas.
Demand has been high but you can certainly get your hands on a bottle via Amazon.
Personally, we're still hoping for a matching custard tonic…
---
Looking for even more gin expertise? Discover your new gin joint with our bar guides.