Think New York and bars and chances are you'll be thinking of kicking back with a Martini or two surrounded by the coolest surroundings possible.
The good news is the reality isn't much different from the dream. New York really does have some amazing gin bars. We're here to let you in on exactly where you need to go on your next visit.
1. Pouring Ribbons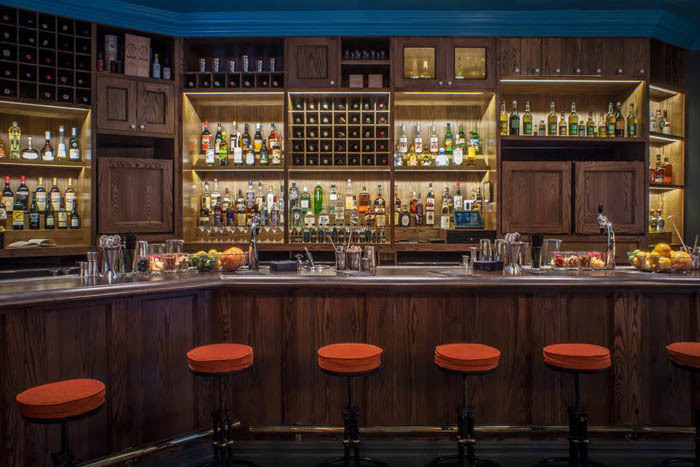 A cocktail menu filled with drinks named after art and writing legends awaits you, their tall glasses filled with the flare of their namesake. Offering up five gin cocktails, we recommend letting Roy Lichtenstein show you a good time, with Dorothy Parker gin, lemon, bitters, hibiscus, egg white and pink peppercorn.
225 Avenue B, Manhattan  Find out more 
2. Genuine Liquorette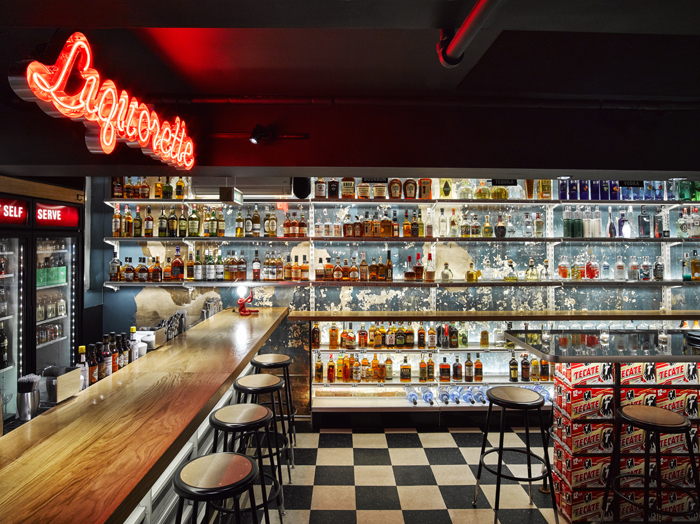 For those hip enough to handle it, the presentation of drinks at this fluoro cocktail bar will tickle you. Ginand tonics come in the form of a Bulldog London Gin miniature stacked upside down on a stumpy can of Hansen's tonic with lime and straw to garnish. And the best part? They offer self-service drinking.
191 Grand St, Little Italy  Find out more 
3. Bathtub Gin

You can't visit New York without hitting up a hidden bar, right? Half the fun is finding this place, tucked behind an unassuming coffee shop and catapulting you back to the
Prohibition era. With pages of gin cocktails, ($95 Ultimate Gin & Tonic, anyone?), burlesque dancers and jazz singers — you can leave your cares at thedoor.
132 9th Avenue, Manhattan   Find out more 
4. The Shanty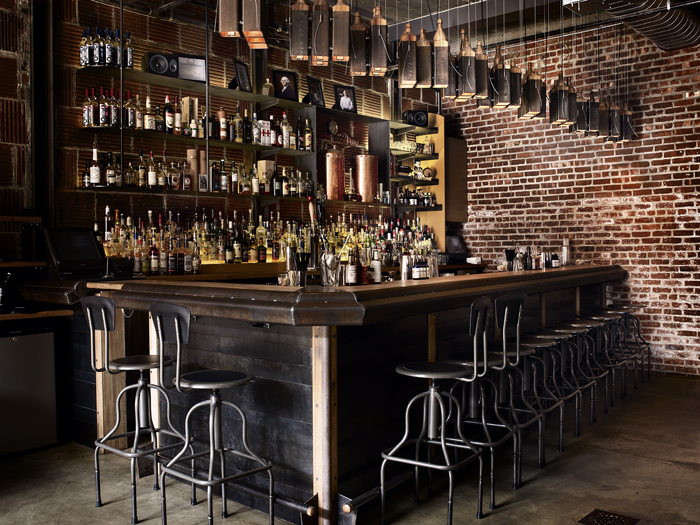 This Williamsburg distillery offers an understated alternative to the usual, 'There's your sip, now hit the
gift shop' attitude that some tasting tours entail. Not only is it complimentary on a Saturday, they also add dogs into the mix on a Sunday. Gin AND dogs? For free? Pick us up on the way back to the airport.
79 Richardson St, Brooklyn   Find out more 
5. The Winslow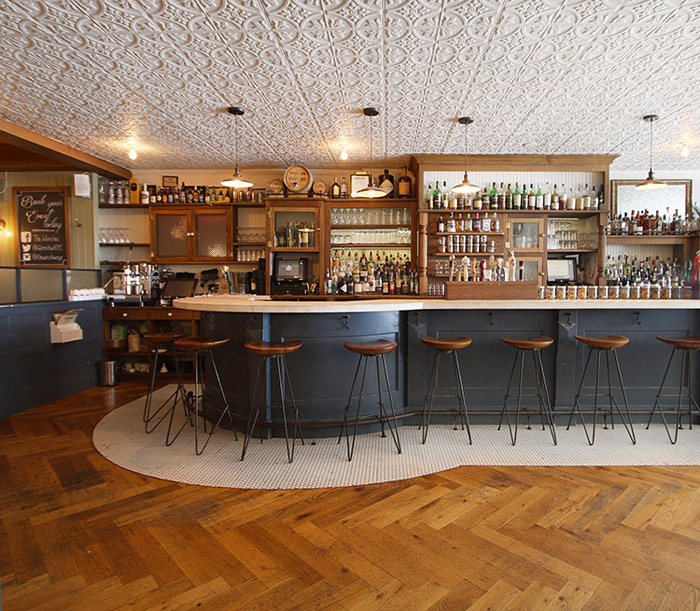 With a strong gin focus and British nibbles on the menu, this is your home away from home. Their monthly gin clubs host a different gin distiller each time, and offer a welcome cocktail, an introduction to the brand, a cocktail lesson, and promise lively conversation with other guests and the distillers themselves — all for $25.
243 East 14th Street, Manhattan   Find out more 
---
 Find more of the best gin bars with our guides.