Bored of the gin bar? There are more ways than one to experience your favourite tipple. From festivals to cruises, we've rounded up our top gin experiences based all across the UK.
Wetherspoons Gin Festival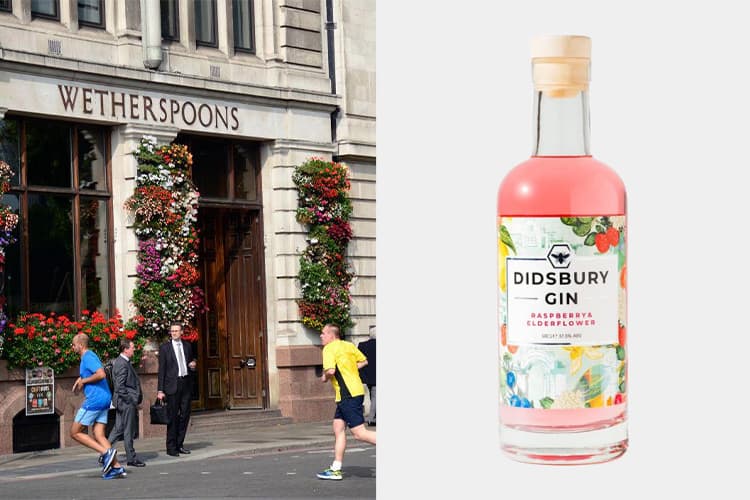 If you're not familiar with this festival, the idea is to offer 15 gins which have not been available in pubs before.
The event is to take place at 10 pubs around Britain including The High Cross in High Street, The Last Plantagenet in Granby Street, The White House in Scraptoft Lane, The Corn Exchange in Market Place as well as other pubs in Leicestershire.
Regarding all you flavoured gin lovers, you'll be delighted to know that there will also be a number of flavoured gins among the selection.
Where: 10 pubs in cities across the UK |  When: 14th Feb – 3rd Mar | Price tag: Pay as you go
More info: Wetherspoons Gin Festival
More gin festivals to look out for here.
Gin Journey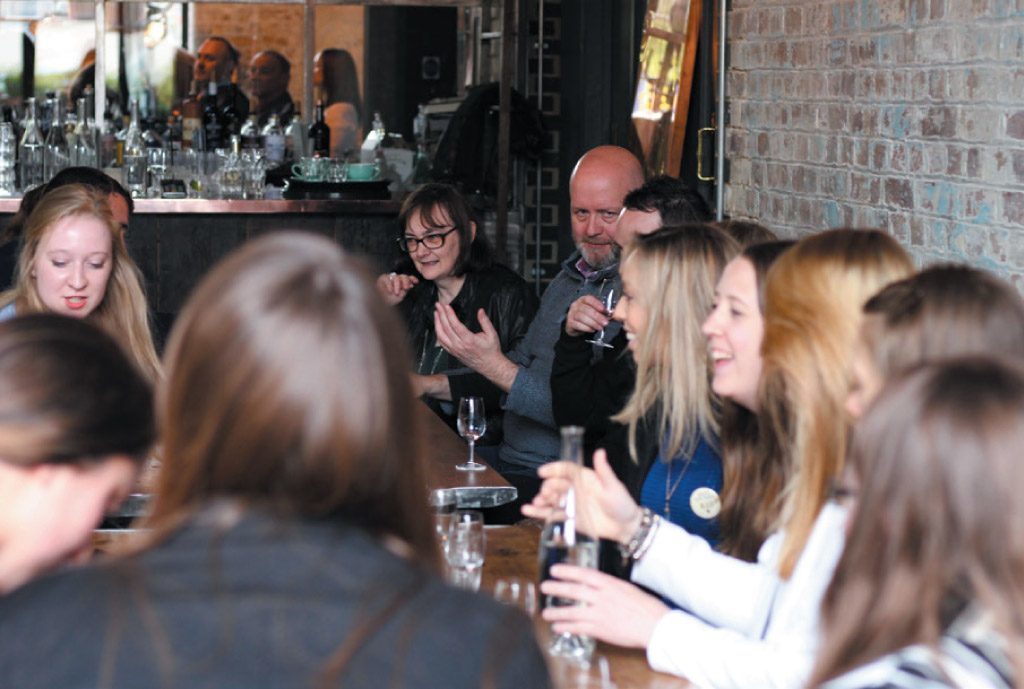 For the slightly more adventurous, the gin journey can't be beaten.
Your secret meeting point will only be disclosed a week before your event, and a chauffeur will pick you up to take you to (and roll you out of) five venues, for a grand total of five samples of gin, five cocktails and a distillery tour – guided at all times by your own Gin Guardian, waxing lyrical about the history and renaissance of your beloved gin. Get in.
Where: Pick either Edinburgh, Liverpool, London or Manchester | When: every Saturday |  Price tag: £52.75 (£73.85 for London)
More info: ginjourney.com
Gin Cruise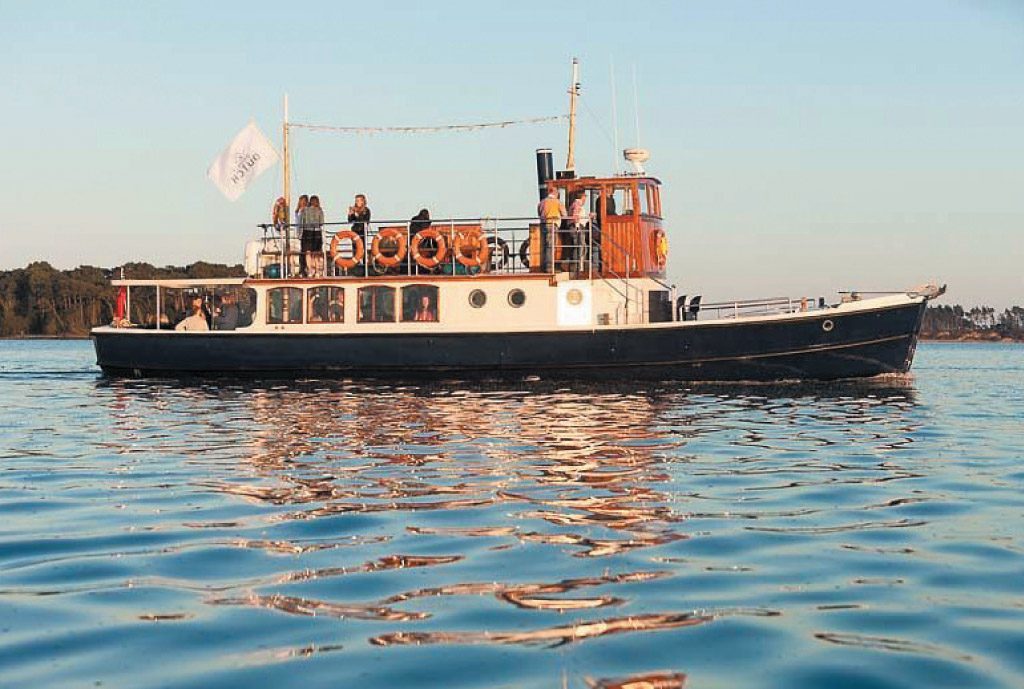 Artisan gins and delicious canapés on a vintage yacht? We don't really need to say any more, but if that wasn't enough to tempt you, then add a gin masterclass which gives you the backstory of the hand-selected artisan gins, and an onboard mixologist ready to shake up any gin cocktail you desire.
It's all served aboard the Dorset Queen, cruising past Brownsea Castle, Millionaire's Row at Sandbanks and the islands of Poole Harbour.
Where: Poole Quay |  When: Two cruises a month until October | Price tag: £35 (or £300 for VIP!)
More info: http://dorsetcruises.co.uk/private-charter/gin-tasting-cruises/
Gin society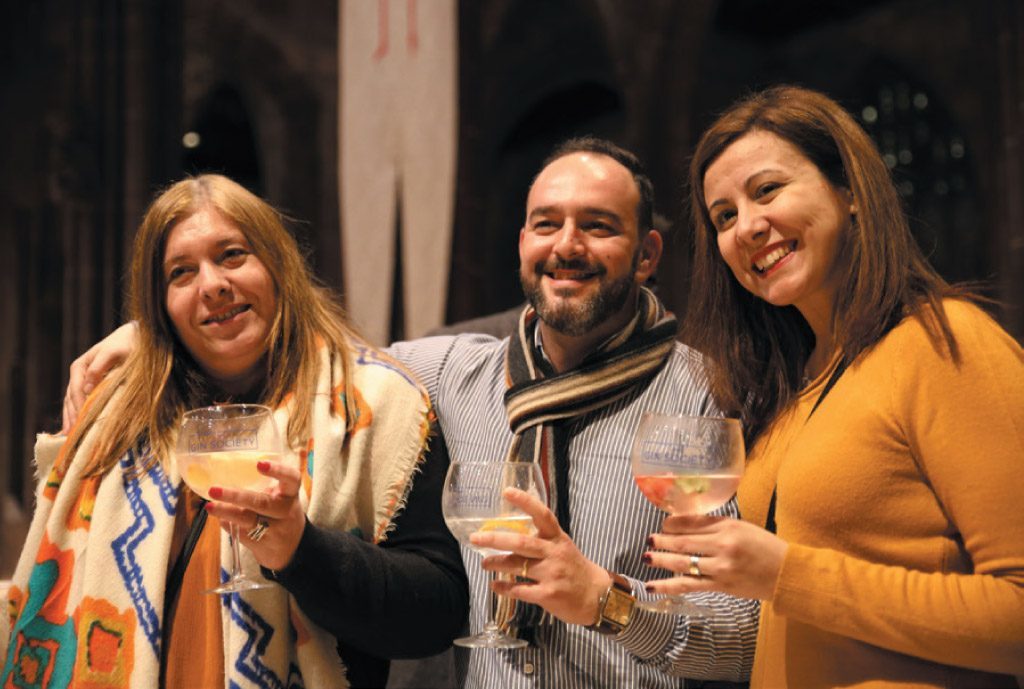 These guys offer similar experiences to Gin Festival across the UK, but one event really caught our eye – a festival in Manchester Cathedral. Pull up a pew in the Grade 1 listed building and sip your chosen gin(s) out of your branded Gin Society goblet (with the recommended tonic and garnish, of course) while remarking on the detail in the stained glass windows around you.
This is the high-class gin life we were born for.
Where: Manchester Cathedral | When: September 29–30 | Price tag: £7.50 entry, £5 for single serve, garnish and tonic.
More info: theginsociety.bar
Top image: Gin Festival
The bothy experience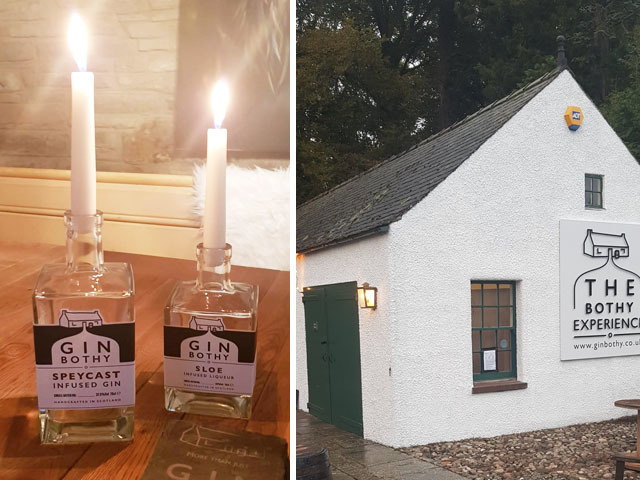 The Bothy Experience is based very much on the concept of a 'bothy' in Scotland, otherwise known as a small hut or cottage for farm labourers.
Traditionally, it's a basic shelter, a retreat for when weary travellers might be in need of four walls and a roof.
The Bothy Experience offers a mini tasting experience which is a serve of Gin Bothy Classic Gin, Seasonal Fruit Gin and Fusion Gin of your choice, for £10 per person.
Where: Scotland | When: Thursday – Sunday 11am – 5pm | Price tag: £10 entry per person
More info: Info@ginbothy.co.uk. 
PLYMOUTH GIN DISTILLERY TOUR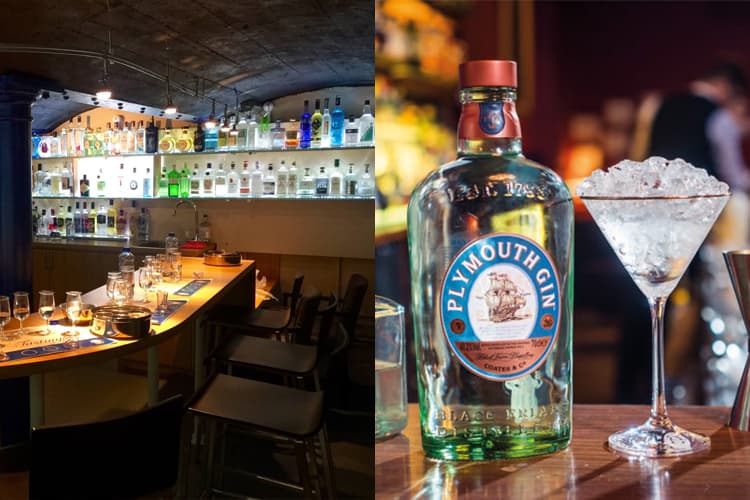 The tour options include a classic Plymouth Gin Distillery Tour, an enhanced Gin Connoisseur's Tour with dedicated tasting of a number of gins (and not just our own) and a much-appreciated opportunity to actually distil your own gin with the guest taking responsibility for selecting their botanical recipe and creating the final gin during The Master Distiller's Tour.
Where: Plymouth | When: Mon TO Sat 10:00 am to 5:00 pm / Sun 11:00 am to 5:00 pm | Price tag: £8.50 – £45 (per person).
MR FOGG'S GIN PARLOUR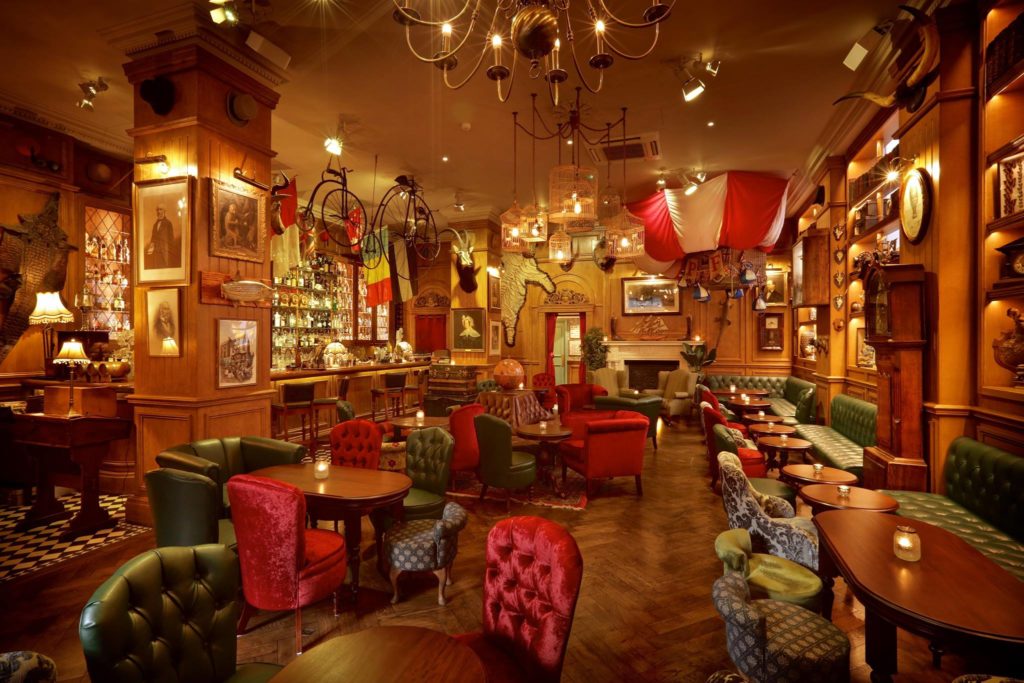 Housing an impressive plethora of gins, tonics and botanicals, the refined space boasts a collection of over 150 gins, from known favourites to rare and uniquely selected gins.
The parlour, once the home of Fogg's beloved Aunt Gertrude, features beautiful and traditionally upholstered furniture, alongside eclectic trinkets adorning the walls.
The experiences featured in one of their six London locations include: Afternoon Teas, Brunches, Evening Experiences, Masterclasses and Roasts.
Where: London | When: Mon – Sun 16.00 pm – 02.00 am 
For more information and to book visit Mr Foggs website.
Eden Mill Bar and Gin Making Experience
This new gin hotspot is called Jax and brings a brand new bar concept to Glasgow. The result is a sophisticated vibe with a cool DJ and youthful flair.
Unique cocktails by Eden Mill's distillers, while you can also enjoy drinks at both lunchtime. The bar includes a view through to Blendworks, so may catch a glimpse of just how your favourite gin is created!
This latest venture allows you to discover everything that makes this distillery so special, alongside a few other high profile leisure brands.
Where: Glasgow | When: Mon – Sun 12:00 pm to 00:00 am
Gin Yoga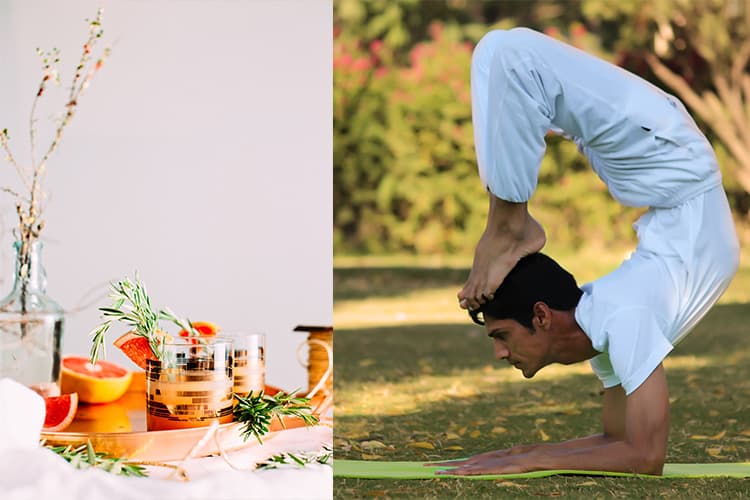 Surely you're trying to work out the logistics of sipping on a cold G&T while you're at "child's pose" or during "sun salutation", however these classes are not about the consumption of gin while performing yoga.
Gin yoga is more about rewarding you with a G&T at the end of the session, to which we'll gladly raise our glass and treat ourselves with a G&T.
Where: Manchester, London and Hull.
More information on locations and dates can be found here. 
Gin Making Experience While Staying in a Treehouse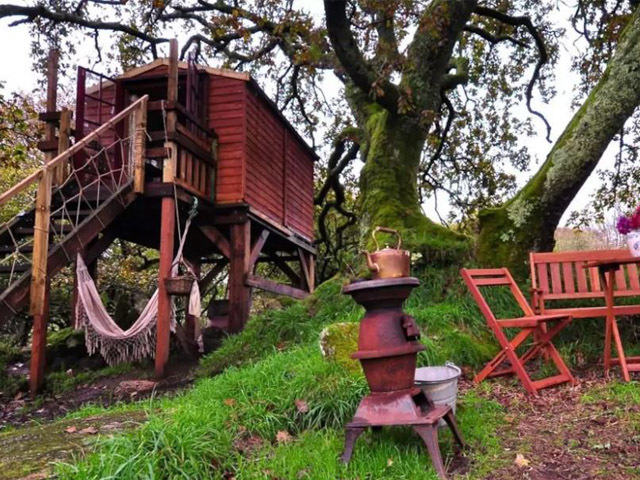 Copper stills complete your holiday as you spend your afternoon designing and distilling your own bespoke gin for two hours. Then wake to a full breakfast delivered to your treetop haven by traditional pulley and basket.
This treehouse is set in a stunning 7 acre field with a lake and island rope bridges. Essentially, you are hidden in the middle of a 30 acre working farm and gin distillery with sheep, cows, ponies, geese, ducks and wildlife as neighbours.
Tree House with Wood Stove at Gin Distillery is available to book now over on Airbnb for £97 a night. 
Edinburgh Gin Experiences
Whether you want to grab a ticket for a distillery tour, enjoy an afternoon tea accompanied by your favourite spirit or get accredited as a legitimate gin connoisseur, Edinburgh has an activity for every gin lover.
Get accredited in gin with a diploma in gin!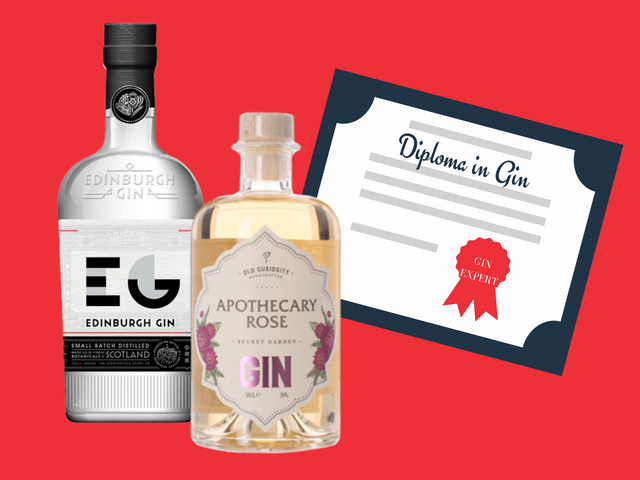 You heard us right, you can get certified in your gin knowledge getting a diploma from the Whisky Academy in Edinburgh.
And before you let your doubts put you off from trying to get this certificate let me tell you that the the Edinburgh Whisky Academy's Diploma in Gin is an official qualification as it is accredited by the Scottish Qualifications Authority.
Sip Antics Distillery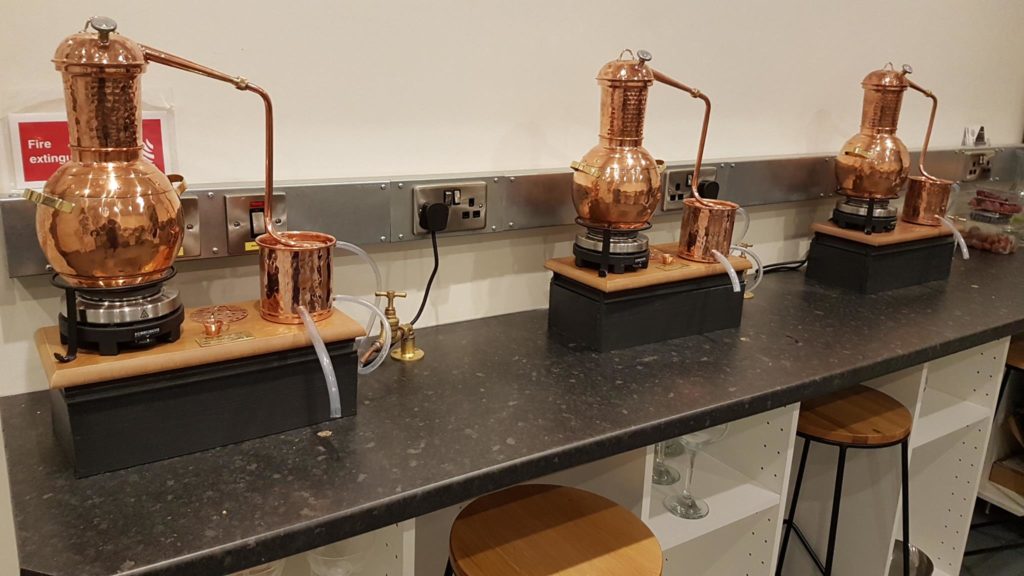 The Sip Antics offer a gin tasting and making experience where visitors not only get educated in gin history but they also get to create their very own tipple adding their chosen bespoke botanicals. All this while enjoying a range of amazing G&Ts and cocktails of course.
This is a fun, interesting and completely unique way to make gin and memories with your loved ones that you will treasure forever.
Where: Edinburgh | When: Fri – Sun | Price tag: £80 – £100 per person.
56 North Distillery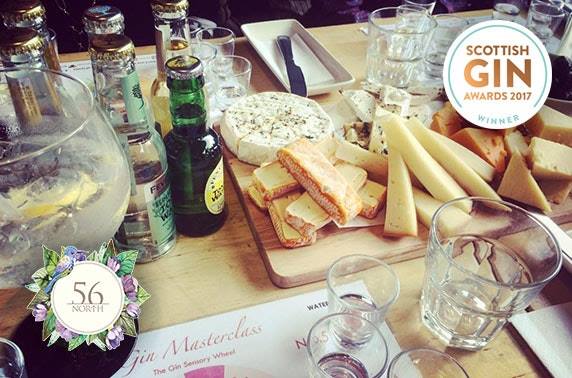 Now this is for the lovers of not only gin but also cheese.
56 North take you on a fun journey around Scottish gin styles while you enjoy some stunning cheese boards along the process.
From this masterclass you can expect to gain an understanding of how gin is made, how to pair with the right mixer and you also get to discuss how to garnish your drinks. Book your place now on the 56 North website.
Where: Edinburgh | When: Mon – Sun 11.00 am – 01.00 am | Price tag: £24.95 – £29.95 per person
Edinburgh Gin Tea Experience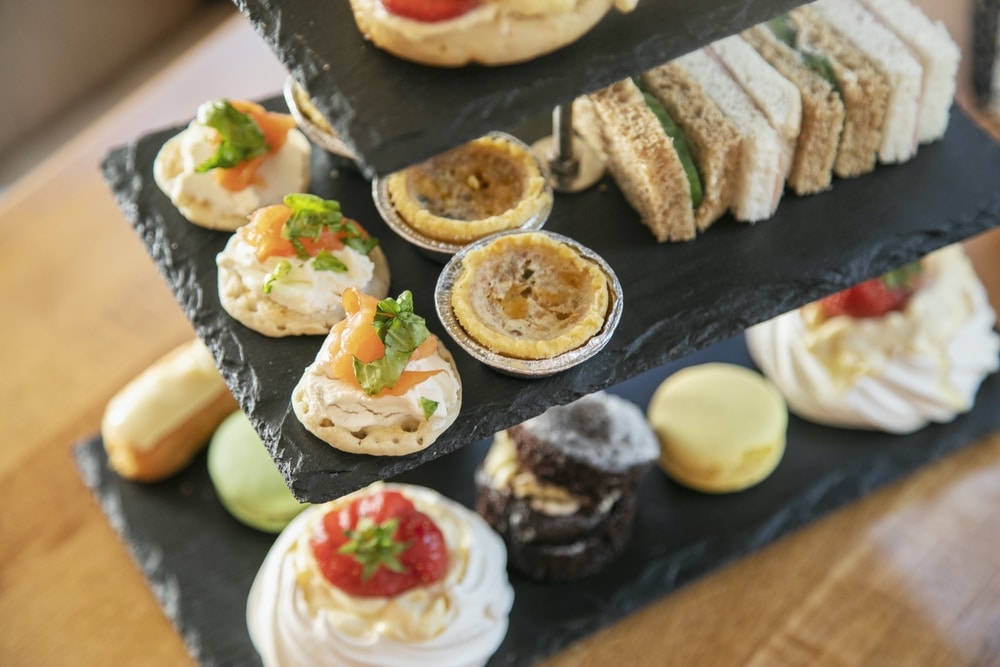 Combine two quintessentially British classic with an Afternoon Tea aboard a vintage Routemaster bus, touring around the Scottish Capital. The stage is set for an indulgent afternoon of taking in the breath-taking sights of Scotland's capital.
For more Edinburgh gin experiences UK we've listed a few for your convenience.
---
Follow us on Facebook, on Twitter @theginkin, or on Instagram at @theginkin. If you have a story suggestion email editor@theginkin.com 
---
More from The Gin Kin: