One of Britain's smallest distilleries has been recognised in the Great British Food Awards 2017 for producing the best gin in the UK.
Dyfi Distillery, based at Corris Craft Centre near Machynlleth, Wales, collected the prestigious award for its Pollination Gin – one of the few gins in the world produced from mostly foraged ingredients.
Pollination Gin is made from 29 botanicals, most of which are gathered within the UNESCO World Biosphere Reserve, in the foothills of Snowdonia – an area renowned for some of the most diverse flora and cleanest water in Europe. Dyfi Distillery was established in 2016 by the Cameron brothers; Pete, who moved to the Dyfi Valley 35 years ago, and Danny, a drinks industry professional.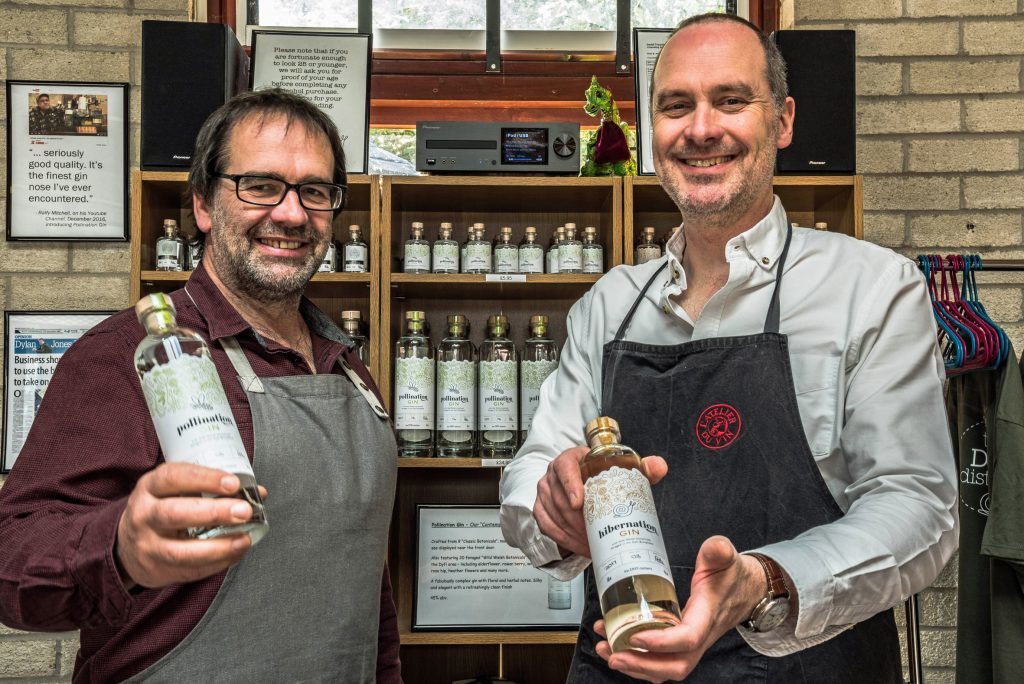 Danny said: "Our passion is to produce an exceptional gin of world-class quality, which could come from nowhere else. We find Welsh Government very supportive since we set up in 2016, and it's been quite a year. We've been so busy trying to keep up with demand."
Production of Pollination Gin is limited, and each bottle is hand signed and lot numbered. Thejudges of the Great British Food Awards (which include former winner of The Great British Bake Off, John Whaite) described it as "seriously beautiful".

Dyfi Distillery has already won The Independent's IndyBest Award for the Best New Gin in 2017 for its Hibernation Gin and no less than seven medals at this year's International Wine and Spirit Competition.