Jill Brown, founder of the multi-award-winning Berry Good liqueur company, launched her first batch of Avva Scottish gin from Elgin, in October 2016. We caught up with her to chat all things Mother's Ruin.
Where does the name Avva come from?
The story we've got behind our gin is lovely. The name, Avva, means a respected grandmother or mother in the Indian language, Dravidian. In Hebrew, though, it means to overturn or ruin – so together you've got Mother's Ruin!
Your still is named after your grandmothers, too, is that right?
Yes, I knew it was going to be called Jessie-Jean when she was ordered. She's named after my two grannies – Granny Jessie was a hotelier and Granny Jean was a farmer's wife.
Granny Jessie's long away, but Granny Jean is coming down to see me soon. She's more of a Tia Maria lady, but she's great banter – she used to joke that the only time they had gin at the farmhouse was to revive newborn lambs in lambing season. I said I hoped that's not what my gin is being used for!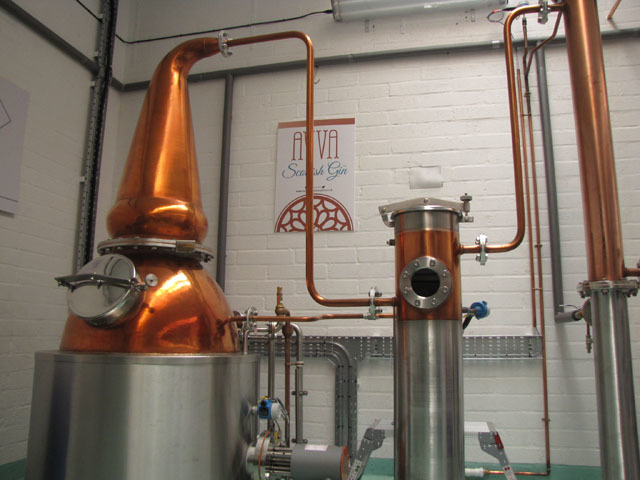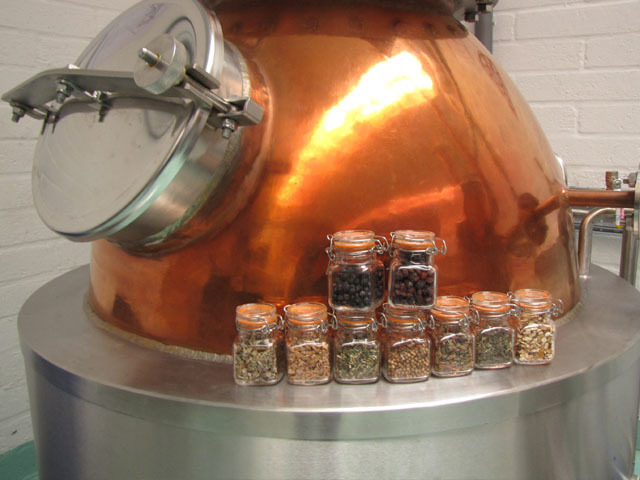 Tell us about your still – where did you get it?
It was made specially for me here in Elgin by Speyside Copper Works. The copper was hand-beaten for it. Derek and Ian, who made the still for me, laughed when I told them her name.
She definitely has her own personality – there's a vent in her where she gives a little whinge or a sigh, and 20 minutes later the spirit comes off. There's all these quirky things that she does and people say I speak to her like she's a member of staff, which I do – if she doesn't work I get no gin!
We can't talk about gin without talking botanicals – where do yours come from?
I knew from trying other gins what basic botanicals I wanted, but I also knew I wanted lots of local ones. We use rowan, from my friend's farm at Drummuir, and dandelions, which have been coming out of my garden!
We use nettles, too, and red clover, which used to grow on the verges of my grandparents' farm. I used to pick posies of red clover for my granny, so that was really nice to be able to include in the gin. Mint grew near the burn where the cattle went in the wintertime, and I remember going to pick mint for our tatties as a child – so with the red clover and the mint botanicals there's a little bit of my childhood in here.
There have been so many different gins coming to the market in the past few years – how do you make Avva stand out?
I spent six years thinking about setting this up, wondering if I was brave enough to go and do it, and in that time I was able to look at all the gins that were coming to market. For a brand to have something of longevity it has to have a bit of culture, and a bit of a story behind it, which is why I'm so proud that Avva gin has that.

You're a small-batch gin, so how many to bottles do you produce a run?
We get just over 200 bottles for the regular Avva, which is 43%, and just over 180 for the Navy strength, which is 57.2% – and being released this month!
Small-batch gins are more expensive because it's such a small production – we're doing it ourselves. We distill it onsite, we hand-bottle on-site, it's labelled here, each bottle is individually batch-numbered and signed by myself – so there is that attention to detail. I'm really enjoying it, and I have another few recipes up my sleeve – but I can't bring them all out at once, I've got to wait!
What other variations of Avva gin can we can look out for?
Well, I'm in the middle of Speyside – whisky country, as you know – so although I'm not doing whisky, I do have a cask finish.
I visited Speyside Cooperage at Craigellachie, got chatting to the guys there, and thought it would be quite a nice tie-in to make a gin with a cask finish. It's roughly about 54% after maturing for three months in the bourbon cask I bought from them, but it's really smooth with a lot of vanilla.
---
Discover the stories behind the gin with Meet the Makers.