Choosing a gin garnish can be subjective. One gin can work with multiple garnishes, other's suit just one and there's always personal preference to take into account.
However, for an approximate guide, we've dug down deep into true tried and tested territory to give you an understanding of which garnish can enhance what gin. These garnishes will add that extra touch of class to a gin and tonic.
Herbal garnishes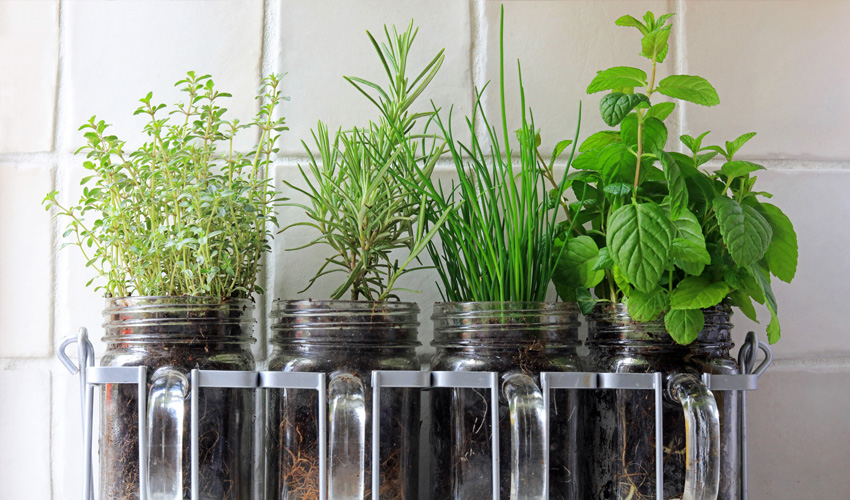 As a general rule of thumb, herbs are perfect for adding to citrus or herbal based gins. Try a sprig of mint in your Persie Zesty Citrus gin to soothe the sharpness of the limes and blood oranges. Or add a touch of basil to your Berkeley Square or Botano Gin.
Lavender can compliment a herbal or a floral gin. Match the lavender undertones of Aviation Gin with this delicate flower perched on top.
Rosemary is scientifically proven to restore memory. Now you'll remember every gincident from the night before…
Mint brings freshness to your gin cocktails with the added bonus of settling an upset stomach. Did someone say hair of the dog?
Dill can be frozen with blueberries in ice cubes to make the best accompaniment for clean, Scandinavian gins.
Basil is especially good paired with strawberry or cucumber. Or pack in your greens with a Basil Smash. Put 25ml of lemon juice into a cocktail shaker with a handful of basil leaves and gently muddle together. Top up with gin, 15ml of sugar syrup and ice. Shake and strain.
Fruit garnishes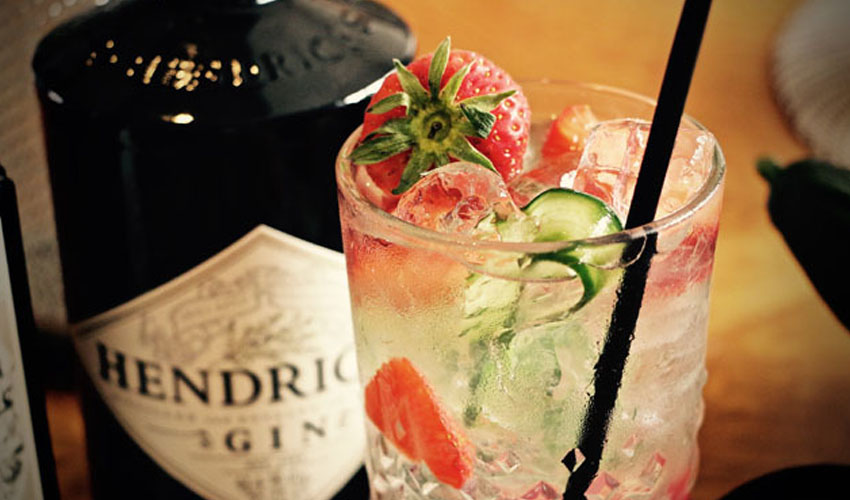 The most famous fruit pairing of them all is likely Hendrick's gin's cucumber and rose. Infuse with rose and top up with tonic and strawberry slices for summer in a glass.
Grapefruit can add a touch of freshness to floral gins or add strawberries to your Bloom Gin to give it a fruity edge.
Pink Grapefruit adds a splash of vibrancy to your glass.
Orange can be served spiced with cloves or keep it fresh.
Yuzu are the Japanese cousins of our oranges and lemons. Add to tonics and twists.
Lemon & Lime can enhance the citrus flavour. A classic companion of a London Dry Gin.
Cucumber is the best friend of a good ole Hendrick's.
Apple is crisp and fresh – add to Jinzu or keep it fruity by adding to Edinburgh Rhubarb & Gin Liqueur.
Pomegranate seeds can look fantastically impressive in a glass.
Rhubarb can perfectly compliment a sweet, floral gin such as the lavender edition of Masons Dry Yorkshire.
Juniper Berries may seem like a strange addition but since it's the foundation of gin, why not add more?
Spiced garnishes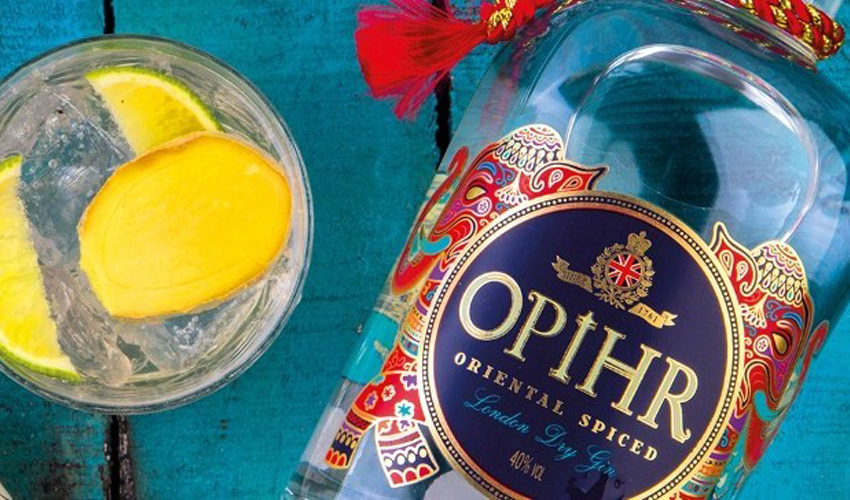 For an aromatic and spicy gin, look no further than Ophir. In fact, the only thing that can make an Ophir Oriental Gin even better? Add a bell pepper for a striking twist to your drink.
Star Anise is a versatile spice that can also be used in cooking.
Pepper can add a kick to the fresh, fruitiness of strawberries. Delicious in Fresha gin.
Chilli & Ginger is the ultimate heat companion. Bring the fire to your Le Gin and Le Gin 1 & 9.
Bitters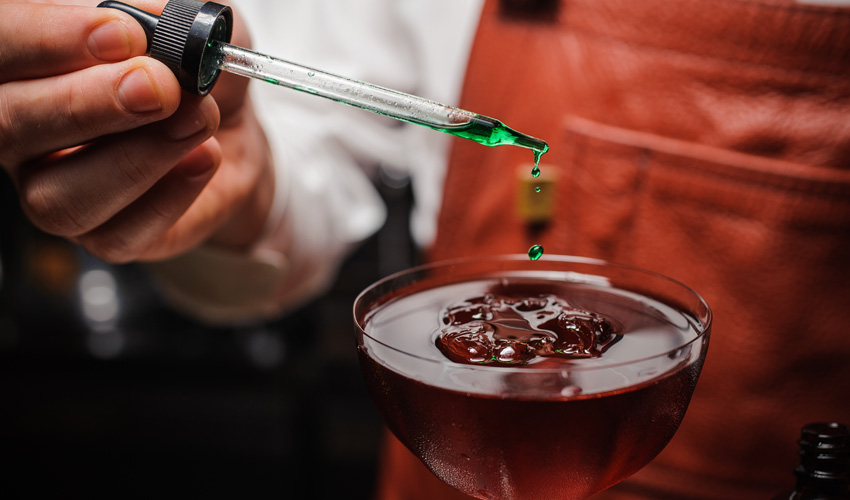 Not technically a gin garnish but a fantastic embellishment to any drink nonetheless.  Any time is cocktail time with The Bitter Truth Cocktail Bitters Traveler's Set.
The mysterious little tin contains five bitters to add a touch of magic to your gin tipple. Try the included recipes and match a cocktail to your location.
We're all over a dry Martini as we watch a Mediterranean sunset. Best of all, it's cabin bag friendly, so ditch the toiletries and pack this instead.
---
Follow us on Facebook, Twitter @theginkin, or Instagram at @theginkin. If you have a story suggestion email editor@theginkin.com
---
More from The Gin Kin: