London is world-renowned for its vibrant nightlife and diverse range of bars. You can relax in an intimate basement bar, sample the drinks menu at a prestigious hotel, then party like its '99 all in the same night.
Cocktail bars are no different. From small and atmospheric, to cool and creative, we asked three gin experts to recommend only the best cocktail bars in London.
Knowhere Special
Recommended by Lawrence Mason, Co-Founder of BTW Tonic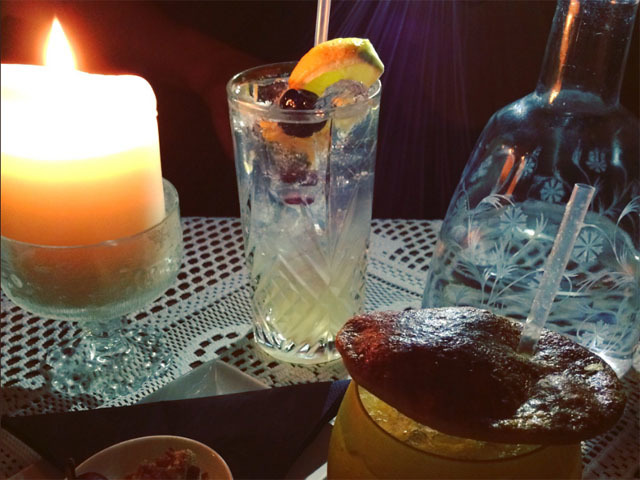 Anyone looking for an intimate setting to enjoy a cocktail or two should look no further than Knowhere Special on Kentish Town Road.
A basement bar hidden behind a secretive entrance, expect a search to find it. However, when you do, you will discover exquisite cocktails matched with unusual snacks. (We're talking bread and pastries!)
It's no wonder this little gem has frequently been voted as one of the best cocktail bars in London; its charming atmosphere, quirky drinks menu and friendly bartenders will completely win you over.
Lawrence's cocktail recommendation: "I love a Bee's Knees – spicy gin with honey and lemon."
Knowhere Special, The Basement 296 Kentish Town Road, London NW5 2TG  Rated 4.5/5
---
Swift, Every Cloud and Three Sheets
Recommended by Emma Stokes, Chief of World Gin Day and blogger at Gin Monkey
Swift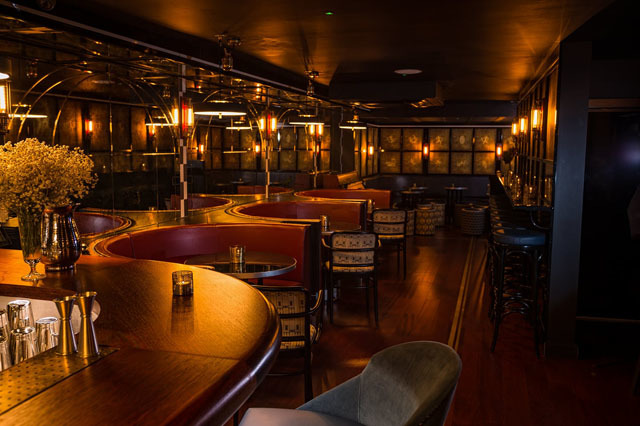 Located on Old Compton Street in Soho, Swift is frequently rated five stars for good reason. Dimly light and atmospheric at the bottom, modern and bright at the top, the bar serves up a vast menu of cocktails, each with exquisite presentation. Be sure to ask your cocktail waiter for recommendations; they will be happy to assist.
Swift, 12 Old Compton Street, London, W1D 4TQ  Rated 5/5
Every Cloud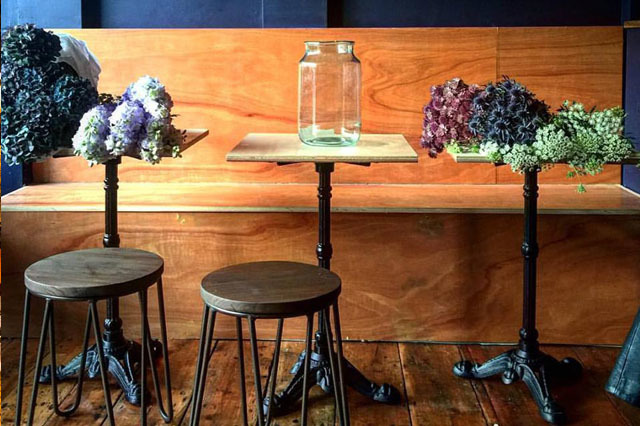 There's more than a few gin cocktails available on Every Cloud's menu. If seaweed and chilli sounds like a disastrous combination, trust you're in capable hands with their 'You Can't Bramble The Truth' cocktail. The connoisseurs have mixed it with gin, blackberry and sour flavours to mellow the flavour.
For those with less adventurous taste, opt for a House Fruit Cup or Monthly Old Fashioned instead. You will be impressed.
Three Sheets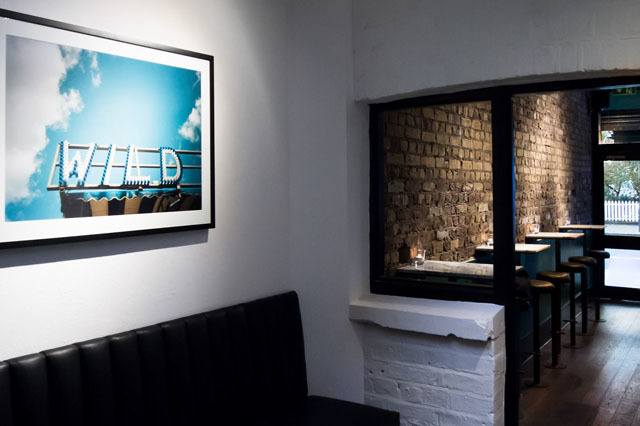 Three Sheets has a masterful disguise. On one hand, it's a coffee shop selling all manners of espresso and, on the other, it's a cool cocktail bar. Don't be fooled by this, however. Three Sheets specialises in cocktails; it's weekly rotating menu will ensure you are never bored.
Three Sheets, 510b Kingsland Road, E8 4AB  Rated 4/5
Emma's gin recommendations:   Beefeater, Tanqueray 10, City of London Square Mile
---
69 Colebrooke Row
Recommended by Ed Godden, Co-Founder of The Travelling Gin Co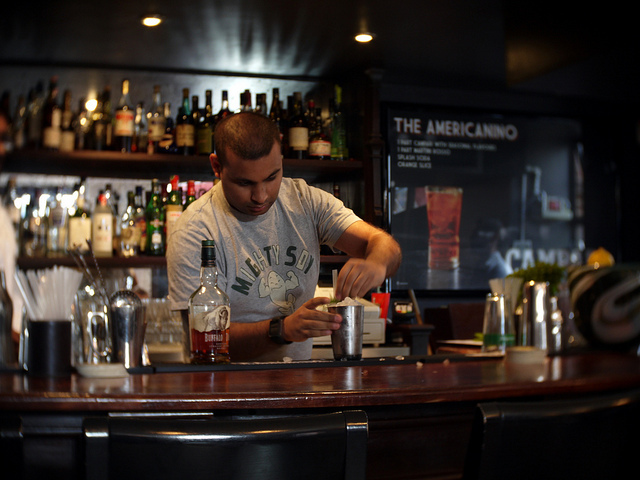 Have you ever wanted to drink a cocktail like you're in a film noir epic? Well, now you can with 69 Colebrooke Row. Simply pass through the stunning door design and descend into this award-winning cocktail bar located in Islington.  The interior blends 1950s Italian Café style with a classic film atmosphere so pull up a chair, kick back and pretend you are on set.
The menu boasts an intriguing variety of cocktails, each with ingredients developed at a local research and development laboratory. We're talking Nettle Gin, White Almond Purée, Puerh Tea Syrup … to name a few. It's the perfect place to lose yourself for a night.
69 Colebrooke Row, London, N1 8AA   Rated 4.5/5
---
Looking for even more expertise? Discover your new gin joint with our bar guides.
Planning an event in a London gin bar? Need a photo booth? Then look no further than Momentous Photo Booth.