How much 'T' do you like in your G&T?
While the purists might argue that quality gin should be enjoyed alone, most of us like to add a mixer — and, let's be honest, some of us add PLENTY of mixer.
We at the Gin Kin don't get too hung up on these kinds of things. Drink your gin the way you like it, is our motto.
But we do agree that it's a bit of a shame if distillers' efforts in crafting their gin are effectively lost when oodles of flavoured tonic is plonked into the glass.
With that in mind, we were interested to hear about a new "understated" tonic that has come from a tie-up between a Scottish distiller (NB Distillery)  and a soft drinks maker (Bon Accord). They say they focused on ensuring it complements rather than masks the "hero" gin in your glass.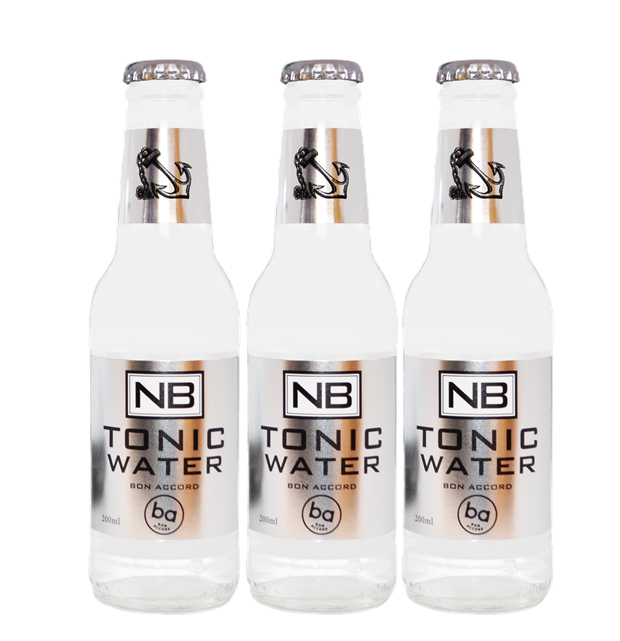 They say their new co-branded tonic contains less quinine than is typical, providing a less bitter flavour throughout and a subtler, refreshing taste.
Vivienne Muir, CEO for NB Distillery, says:
'We know that Britain is a nation of gin lovers and there is a growing trend for speciality and premium tonic. In response to this growth, the NB & Bon Accord tonic will not only complement our existing range, but can be enjoyed with a variety of premium spirits.

"We have a love of gin and are passionate about remaining true to its perfected process. The Bon Accord collaboration, with its rich heritage and similar ethos and values to us, is the perfect gin and tonic partnership, providing a genuine experience to consumers."
Karen Knowles, owner and director of Bon Accord, adds:
"We are delighted to be partnering with NB Distillery. Our understated tonic water really enhances NB's spirit range, allowing consumers to experience the premium spirits at their best. After all, a great spirit should be celebrated!"
The new tonic will be launched in the off-trade this week via local merchant Lockett Bros, ahead of a national roll out over the coming year.
---
The Gin Kin says….
A distiller and a soft drinks maker working together to create the perfect tonic for your gin?
Sounds like a good idea to us.
We also think the RRP of £0.95 strikes a good balance between affordability and, hopefully, quality.
We're hoping to have some in for review soon. We'll let you know what we think.