If you love a good G&T, look no further than adding Durham Gin to your glass. 
---
A little bit of background
It won't be a surprise to learn that Durham Gin is a product of Durham Distillery.
A small-batch craft distillery based on the outskirts of Durham City, the business prides itself on creating spirits of "genuine integrity". There's a strong focus on handcrafting the gin and on traditional methods.
The Bottle
Durham has a classy look to its bottle. It proudly reminds us that it has been handmade in a copper pot still and this is reflected in the branding. The label makes good use of metallic tones to bring the bottle to life; the Durham icon is almost holographic at the back of the glass.
The botanicals
Juniper
Celery seed
Elderflower
Pink peppercorn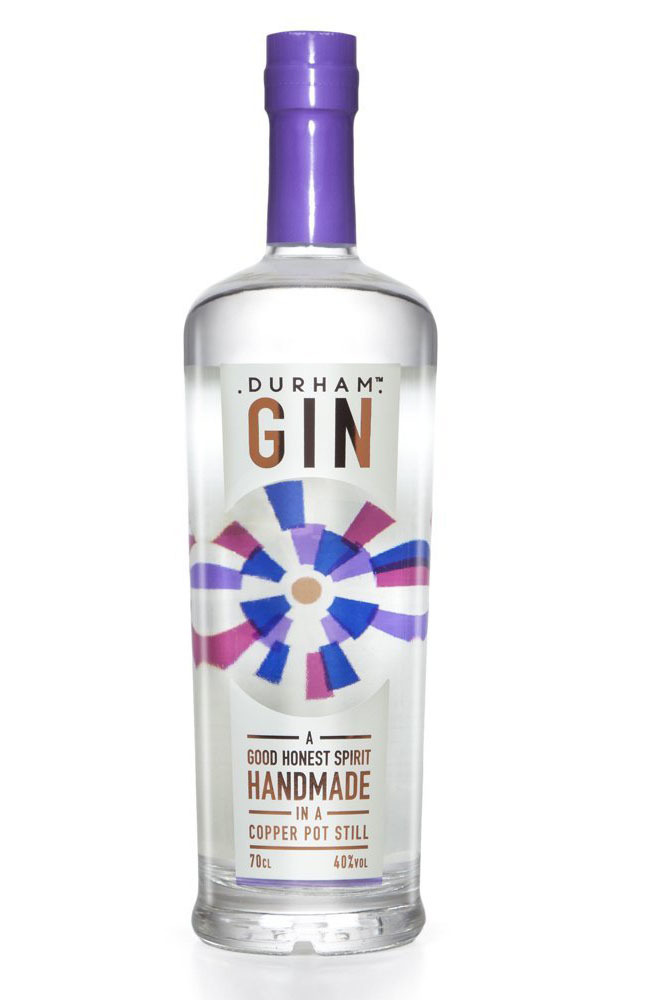 The Perfect G&T
Pour a premium tonic like Fentimans or Fever-Tree over 50 ml Durham Gin. Serve over ice and garnish with sliced mango or strawberry.
Nose
At first waft, the scent doesn't feel dramatically different from what we've come to expect from gin. There's that familiar warmth of juniper that greets the nose, followed by citrus and floral undertones.
Surprisingly, there are no significant references to citrus in its ingredients, yet Durham is most definitely citrusy in nature. A heady scent of lemon is the final takeaway.
Straight
Elderflower and any reference of pink may suggest a friendly, floral gin but, tasted straight, Durham does not play as nice on the tongue as you might expect.
The familiar citrusy taste returns but is quickly replaced by something different entirely. An almost overpowering heat kicks in and warms the inner chest.
Taking a small sip and letting it sit at the front of the mouth is brave. The plight to discover the exact taste of Durham only results in an explosive burst of spice, as if swallowing aniseed.
That'll be the peppercorns at work then.
With tonic
Served with Fever-Tree tonic, I expected the burn to remain with each sip, but was instead surprised to note a tamer taste emerge in the glass.
Bringing the gin in front of the mouth reveals a moderate heat but nothing compared to straight. The gin generally feels light and is a pleasant drink.
The tonic actually brings out those citrusy notes again. You have to think that adding any kind of lemon garnish would be overkill.
The loss of spice should be welcome from my prior brush with fiery death-of-mouth and yet, it feels as if the gin has lost a certain degree of distinctiveness. I could be drinking any gin, yet this is a very pleasant G&T.
 Lasting impressions
What's interesting is the lasting impression is close to the first impression. There's a comforting safety to this gin. With the heat gone, the taste feels familiar of any gin.
That's not to say its bad in anyway; Durham delivers a light and refreshing gin, it just doesn't feel memorable. The bottle describes itself as "a good honest spirit" and that is entirely true. There's no unique colouring, no overpowering flavour and no wacky aftertaste, just a straight up, pleasant drink.
If you were served it in a bar, you'd be perfectly content. If you dug it out the cupboard for a party, your guests would be content. For gin lovers in search of something new to add to their collection, however, you may have to look elsewhere.
---
From Ophir to Darnley's, find more gin reviews with The Gin Kin.