If gin glitter bottles weren't enough to satisfy all your sparkly drinks needs, then the brains behind rose gold glitter for Prosecco has unleashed the ultimate party accessory.
Popaball, a company based in the UK who produces bursting bubbles for alcoholic drinks, have unveiled a blue pearl shimmer gift set.
Simply by adding to your next gin and tonic, the shimmer creates a mesmerising marbling effect in the glass. As well as turning a fetching shade of blue, it also enhances the taste. Enjoy a blueberry flavour with a 1/3 teaspoon of the power or add more shimmer for a greater taste and effect.
Individually, one pack of the shimmer creates 21 servings at the bargain price of £7.49 so it's the perfect stocking filling.
---
See:  Add a little sparkle to your gin with these amazing glitter bottles 
---
While, the gift sets include popping bubbles, a telescopic straw, gin fizz gummies and a choice of gin and tonic all packaged together in one beautiful gold foiled bag.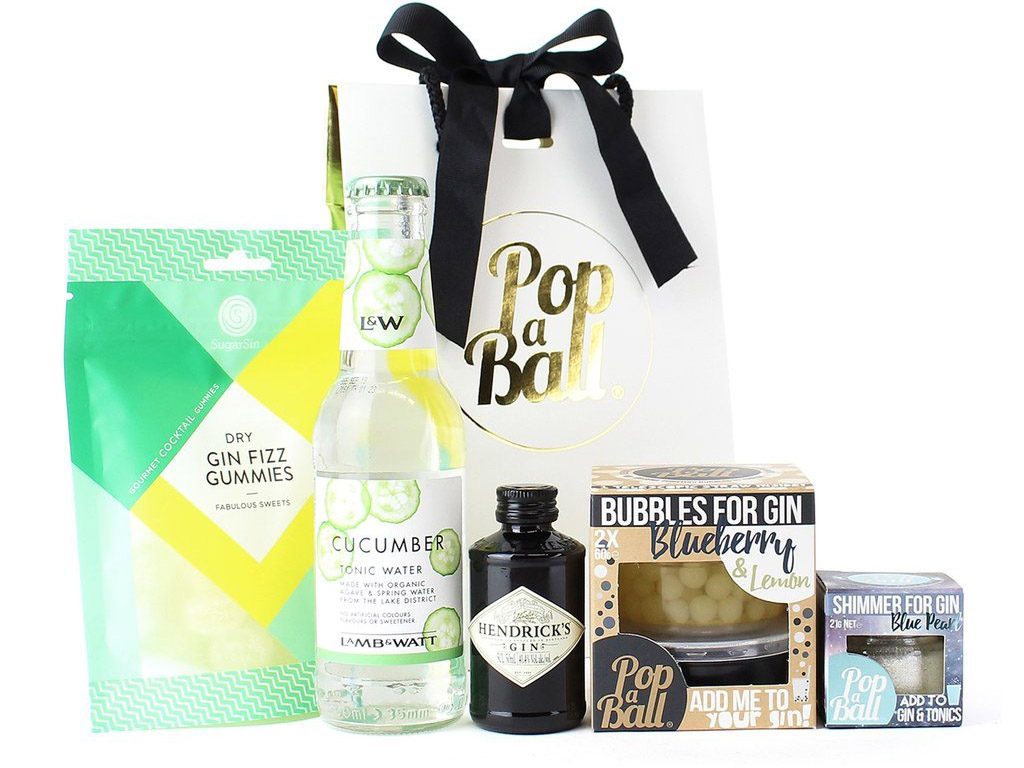 Gin fans will be pleased to see there's a suitable range of gins and tonics on offer. Old favourite Hendrick's makes the lineup, but there's also two types of Edinburgh Gin Liqueur, Bombay Sapphire, Pinkster and Sibling to choose from.
Tonics include the classic Fever-Tree (both Naturally Light and Aromatic) but there's also the chance to try out a Japanese Yuzu Ocha Tonic or indulge your sweet tooth with a fruity Berries Tonic.
The Shimmer for Gin sets retail around £20 but you can also enjoy a gin bubbles set at the bargain price of £10.79.  We can safely say we know what we'd like under our Christmas tree this year…
---
Our gin reviews can help you choose your next bottle – or two!