It's time to put the gin in gingerbread biscuits! This year, we're awarding the title of ultimate multi-purpose food, decor and gift to gingerbread biscuits made special with a sprinkle of juniper berries.
Just add a dash of juniper berries to your next bake for a bake reminiscent of your favourite London Dry.
Kick it up a notch by pairing it with a spiced cocktail, such as this Gin & Ginger special with Darnley's Spiced Gin, or a Winter Sipper with frankincense, myrrh and Edinburgh Christmas Gin.
If there are any left, adorn them on your Christmas tree, or better yet, package a bundle up in cellophane and a pretty bow for thoughtful handmade gifts for your gin loving friends.
---
Darnley's Dry London Gin-gerbread Baubles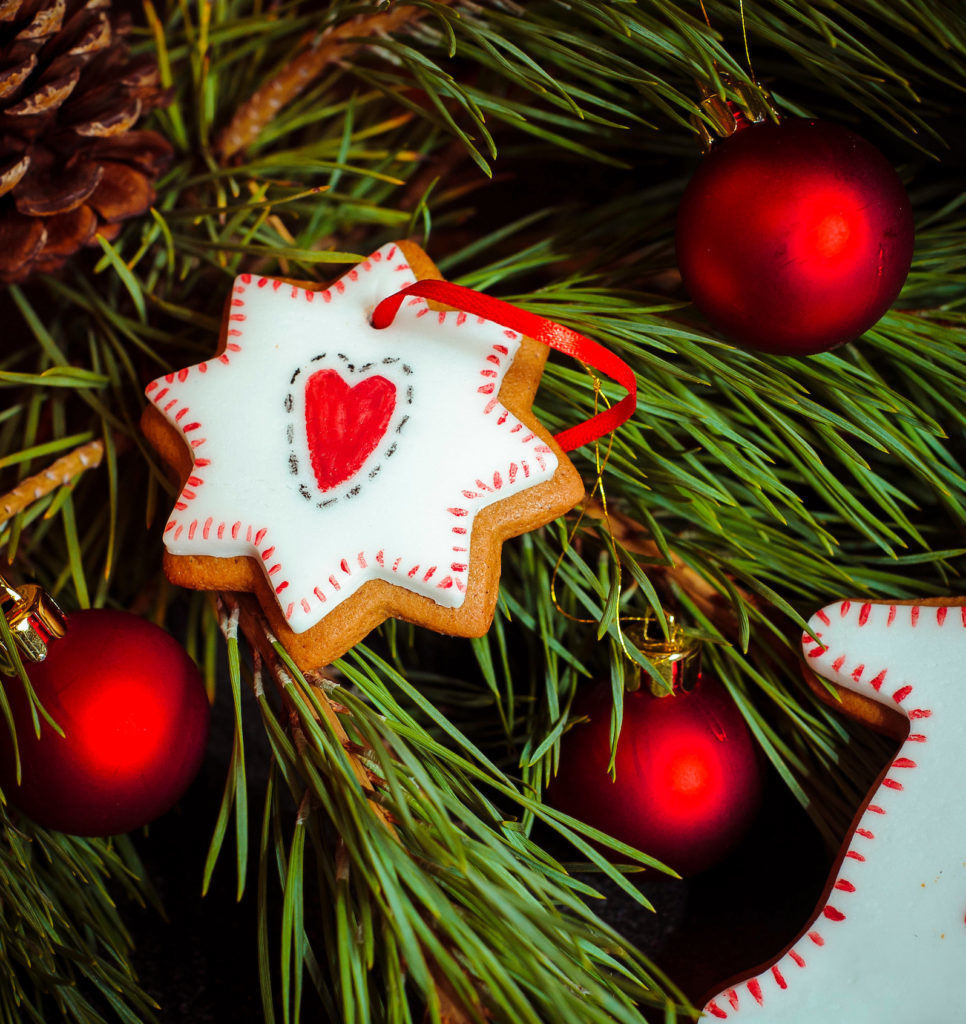 Ingredients 
175g x dark Muscovado Sugar
85g x golden Syrup
100g x butter
5 tsp ground ginger
½ tsp each of cinnamon, cloves, coriander, cumin, mace
6 juniper berries
350g x plain flour (plus extra for dusting)
1 tsp bicarbonate of soda
1 egg, lightly beaten
Decoration
Be creative! Why not try ready rolled fondant icing and hand paint your design with some food colouring gel?
Makes around 30 star biscuits (or whatever type of cutters you want to use!) Preheat your oven to 190C/170C fan/gas 5.
Method  
Heat the sugar, golden syrup and butter until melted. Use a pestle & mortar to crush the juniper berries until a fine paste, add the spices and mix with the juniper then add to the flour with the bicarbonate of soda in a large bowl. Make a well in the centre of the dry ingredients, add the melted sugar mix & egg. Mix well.

Cover the bowl containing the biscuit mix with cling film and leave to cool on the side and then put in the fridge for at least 1 hr to become firm enough to roll out.

Heat the oven. Turn the dough out onto a lightly floured surface and knead lightly. This dough can be kept in the fridge for up to a week.

Cut the dough in half. Thinly roll out one half on a lightly floured surface about the depth of a £1 coin! Cut into shapes with your choice cutters, then transfer to lightly greased baking trays, leaving a little room for them to spread.

If are hanging the biscuits up, make a small hole in the top of each one using a skewer. Repeat with remaining dough.

Bake for 12-15 mins until they darken at the edges slightly. If the holes you have made have closed up, remake them while the biscuits are warm and still on the tray.

Cool for a few mins on the baking trays, then transfer to a wire rack to cool and harden up completely. If hung up on the tree, the biscuits will be edible for a week.
---
More from The Gin Kin: