Whether you loathe the thought of battling with a Christmas tree or simply can't wait to pin baubles to the branches, there's no doubt when it's time to pull out the decorations.
Only, this year, we could have an even better idea for your tree. You could stick with the traditional gold star and red tinsel or you could dedicate your entire tree to your love of gin. We're just saying. Your call.
So, without further ado, from start to finish, here's how to give your tree a very stylish gin makeover.
1. Gin Christmas Tree Lights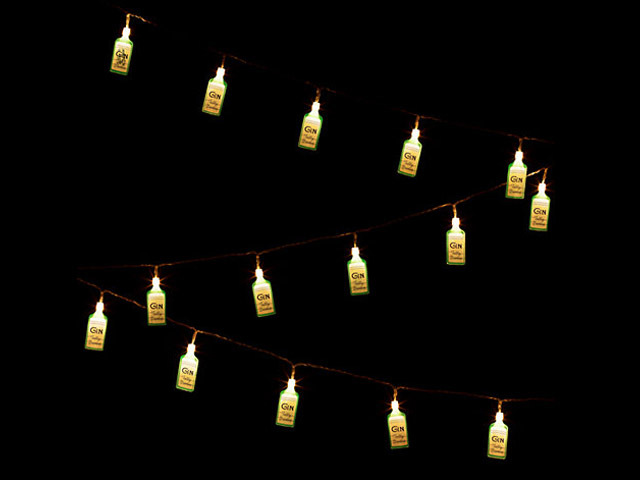 Begin by draping these playful Christmas lights around your tree for the perfect illumination. Created by quirky jewellery maker Tatty Devine, there's also a fabulous range of matching accessories if you'd prefer.
£20, House of Fraser
---
2.  Bombay Sapphire Tinsel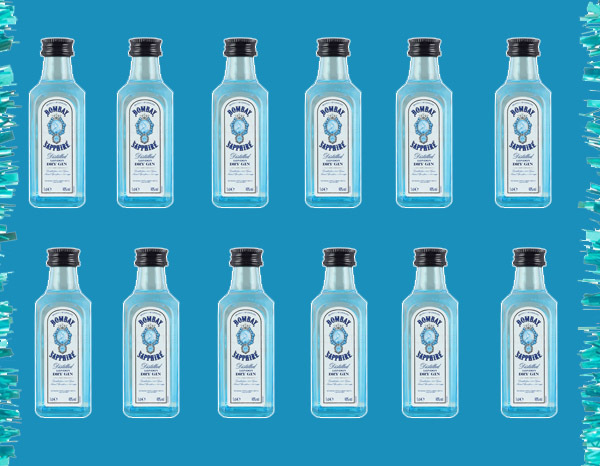 Bear with us here. You've likely walked into any local budget store around the festive season and seen chunky blue tinsel. Only, we were thinking it could be enhanced by the presence of Bombay Sapphire miniatures. Now you can really show off that beautiful aquatic bottle… perhaps even on a blue tree?
---
3. Sipsmith Gin Miniature Decorations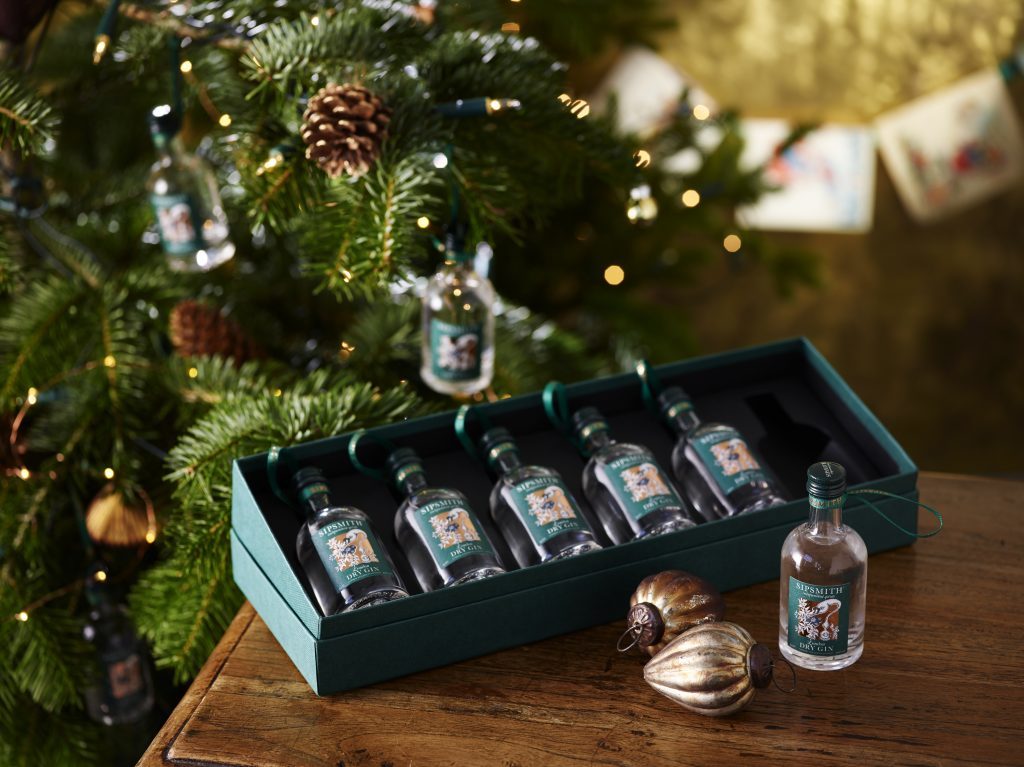 Gin miniatures make your baubles more than just eye-catching; now they can taste just as superb. Sipsmith have created their very own tree decorations that contain 5cl of their own brand London Dry Gin. It also doubles up as an excellent gift for gin-lovers.
---
4.  Pickering's Baubles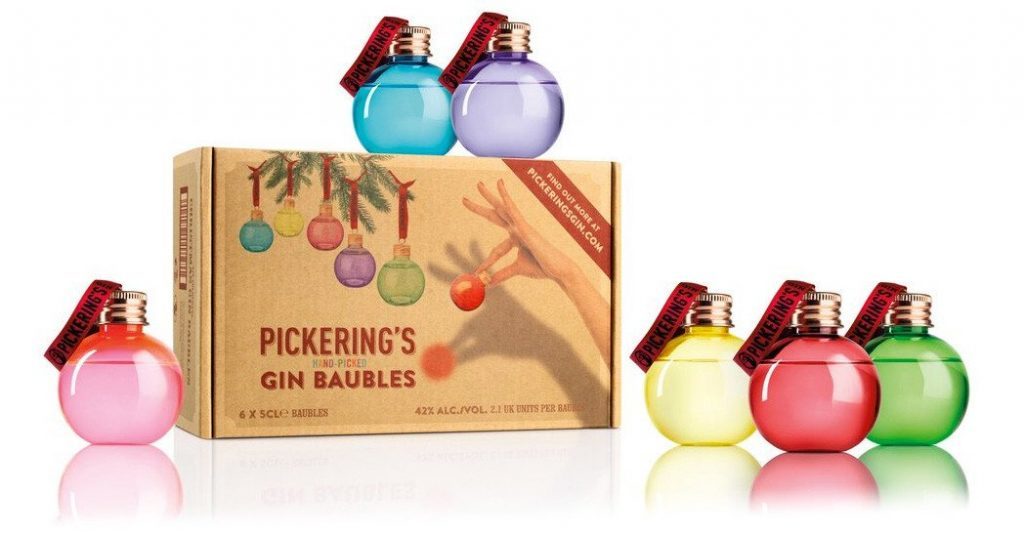 Back in 2016, 30,000 Pickering's Baubles sold out in just 82 seconds. We're pleased to say it's now definitely widely available and an instant Christmas classic.
---
5.  Christmas Present Sack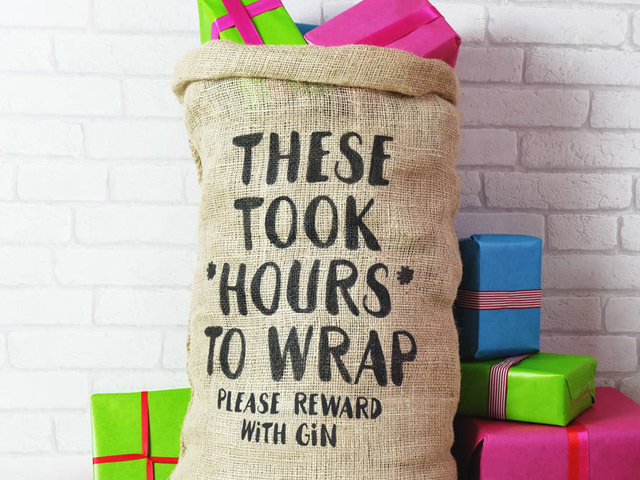 It's customary to add your presents to the bottom of your tree, but we fully recommend popping them into this funky sack first.Not only is it large enough to hold a decent amount of presents, it's your chance to tell your loved ones just how much effort you put into wrapping them.
We think it's only fair, after all, that you make it clear you require a lovely glass of gin as payment.
£14.95, Not on the High Street.com
---
6.  Gin and Tonic Crackers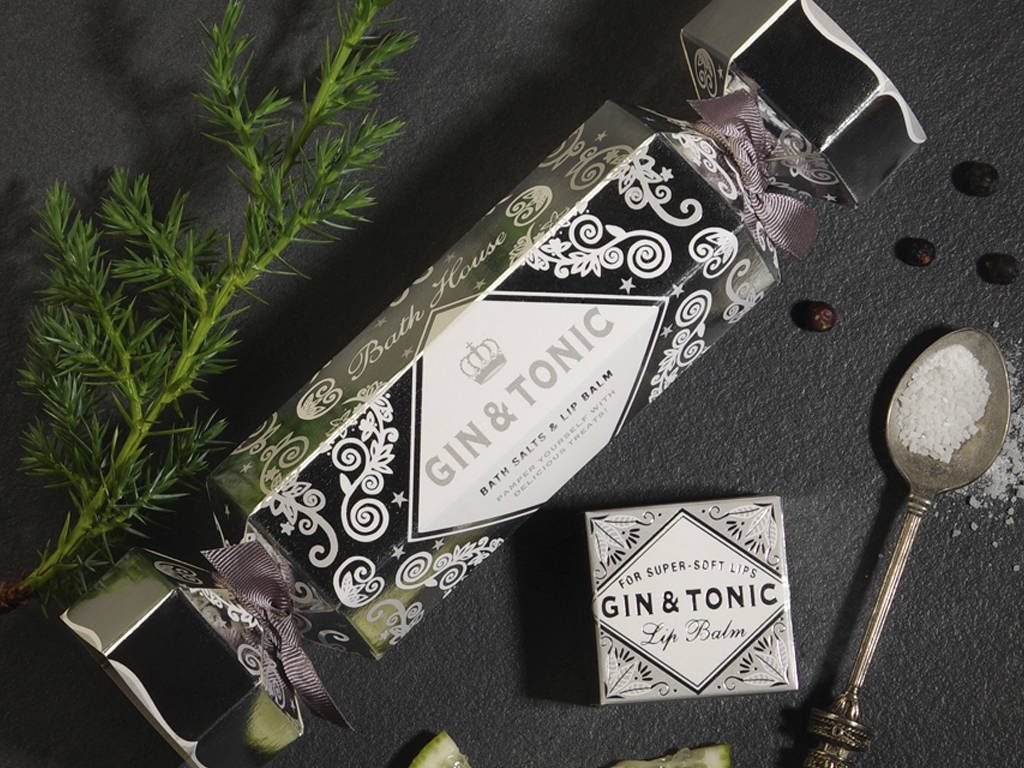 Bored with the usual lucky fish and leaping frog? Complete your tree with a few Gin & Tonic crackers for decoration. Not only do these look amazing, you can always bring them out for the dinner table later on. You will be reward with luscious gin bath salts and lip balm.
£10, Not on the High Street.com
---
7.  An Actual Gin Bottle Tree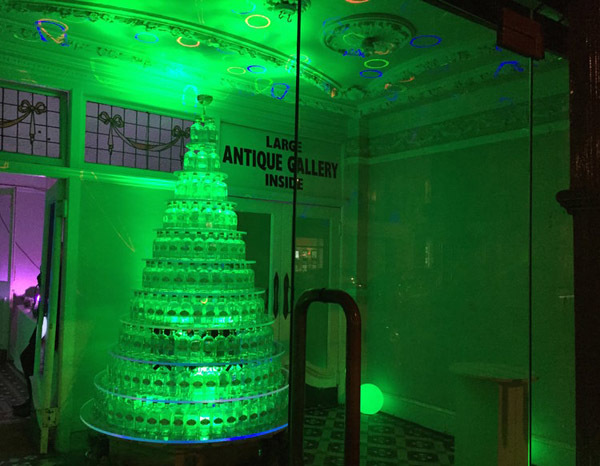 If you're feeling particularly creative, there's always an actual gin Christmas tree…
In 2015, London pop-up bar company Aunty Elsie's created this masterpiece made from 400 Butler's gin bottles complete with 3D laser.  Talk about inspiration!
---
Our gin reviews can help you choose your next bottle – or two!