The Eden Mill team are good sports — and that's official.
The Gin Kin already knew it, having spent a brilliant day trying out their Blendworks gin-making class in St Andrews.
Some of Scotland's biggest sports stars have also enjoyed the Blendworks experience, and the fruits of their efforts can be savoured by fans across the country.
The Scotland national rugby team were among the first to take the Blendworks class, and that helped to pave the way for a scrum-ptious new rugby gin.
But it's not just oval ball players who have been turning their hand to the world of gin-making.
Scott Brown and Michael Lustig — stars of Scotland's champion football team Celtic FC — also visited St Andrews to come up with a blend. After the team went an entire season undefeated on the way to winning the league title there was only one name they could pick for their gin — Invincibles.
Not to be outdone, another of Scotland's top football teams, Hibernian FC, are the latest to announce an Eden Mill gin tie-up.
The Hibees, as they are known, are launching Glory Glory Hibernian Dry Gin on November 27 and are hoping their fans at home and abroad will race to snap up a novel piece of club memorabilia.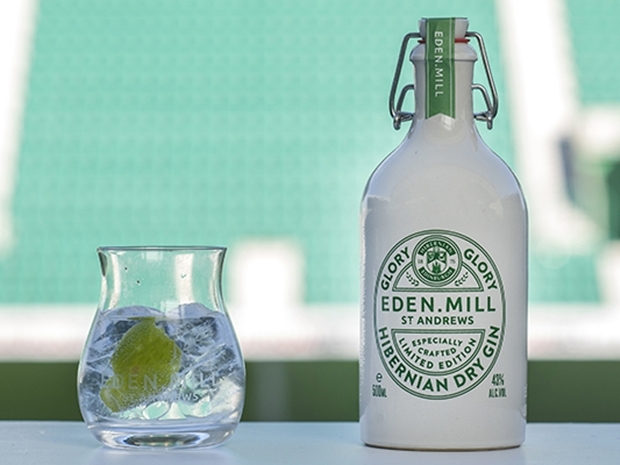 Gin and sport? We love them both.
But maybe don't try them at the same time…
---
The Gin Kin visits Blendworks