As the weather turns colder and the mood becomes increasingly festive, what else should our thoughts turn to but Christmas jumpers? More specifically, gin Christmas jumpers.
Yes, the novelty garment has been a staple of the festive season for as long as we can remember. It seems only right that we should incorporate our love of gin into the mix.
The good news is there are several seriously witty jumpers to choose from.
Whether it's a gift for a gin lover or simply a treat for you, here's our pick of the very best the Internet has to offer.
Oh, Come Let Us Adore Gin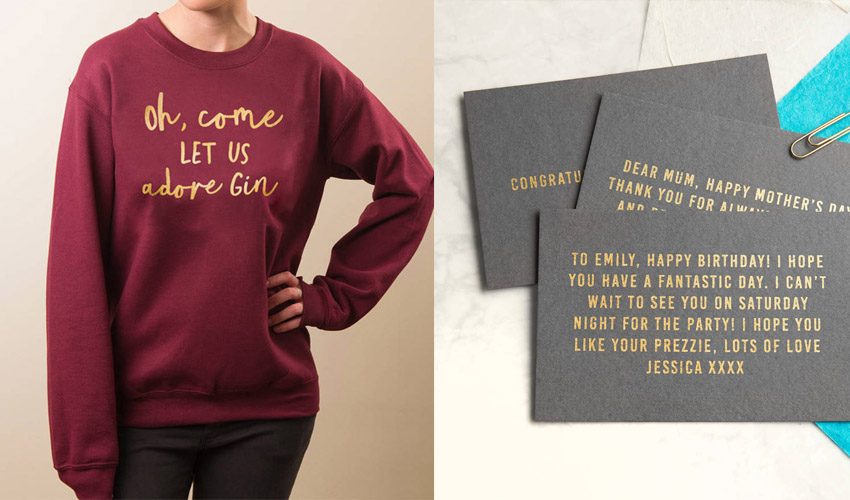 There's nothing better than a truly comfy jumper this season and this fabulous sweater just looks inviting.  Oh, come let us adore gin indeed!
£30, Oakdene Designs
---
Gin-gle All the Way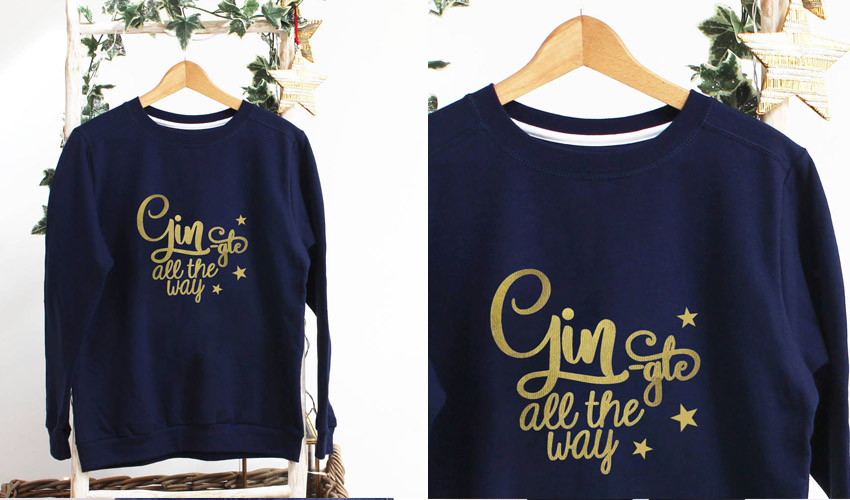 Gin-gle all the way through this festive season with this perfect navy jumper, ideal for keeping you snug while enjoying a delicious glass of gin and tonic.
£28, Betty Bramble
---
See: Christmas Gin That Will Surely Get You in the Festive Spirit
---
Full of Christmas Spirit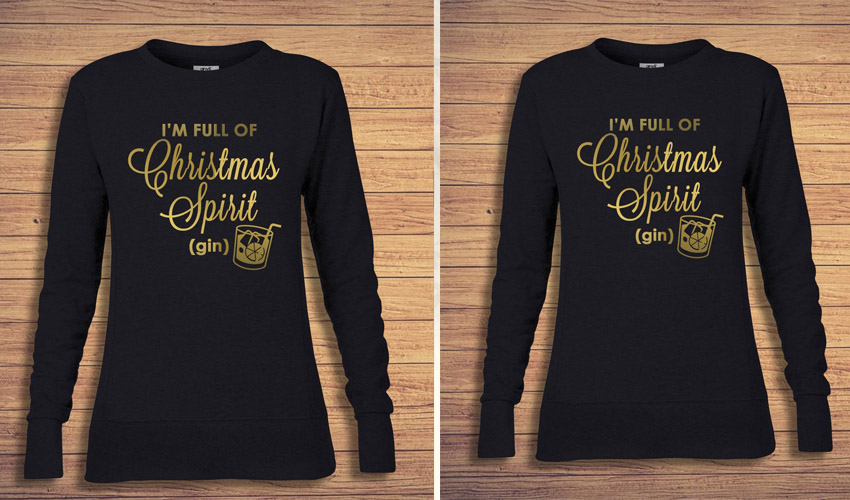 This year, we're really getting into Christmas spirit. Just ask our gin cupboard!
£19.95, Etsy
---
Gin is So Delightful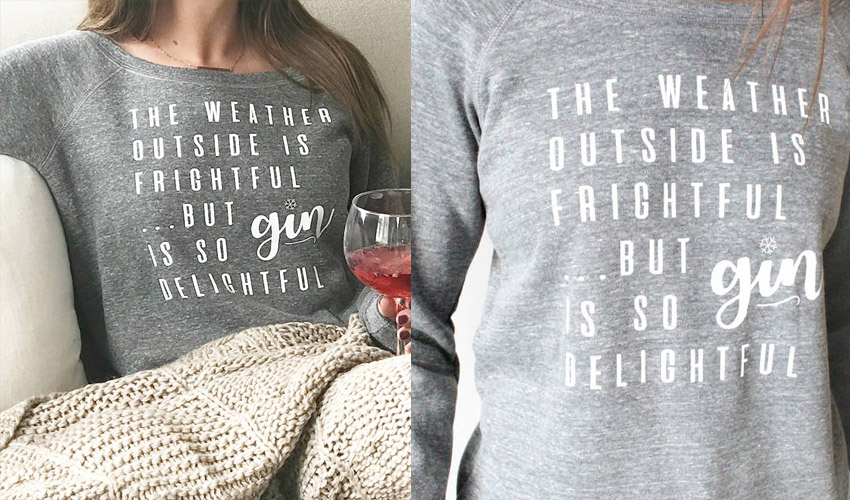 Never has truer words been spoken. If you're feeling a chill, simply pop on this jumper and enjoy a delicious G&T… or two!
£32, Precious Little Plum 
---
We Three Gins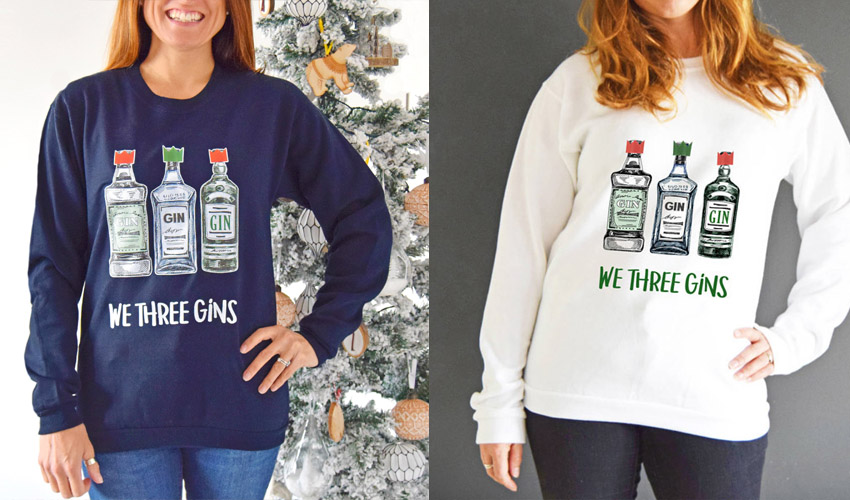 The Christmas story may tell of three kings, but we prefer to adapt the tale our way. Three gins is just right by us!
£28.99, Of Life and Lemons
---
See:  Gin Advent Calendars: Celebrate Your Countdown to Christmas With Gin
---
Gin-gle All the Way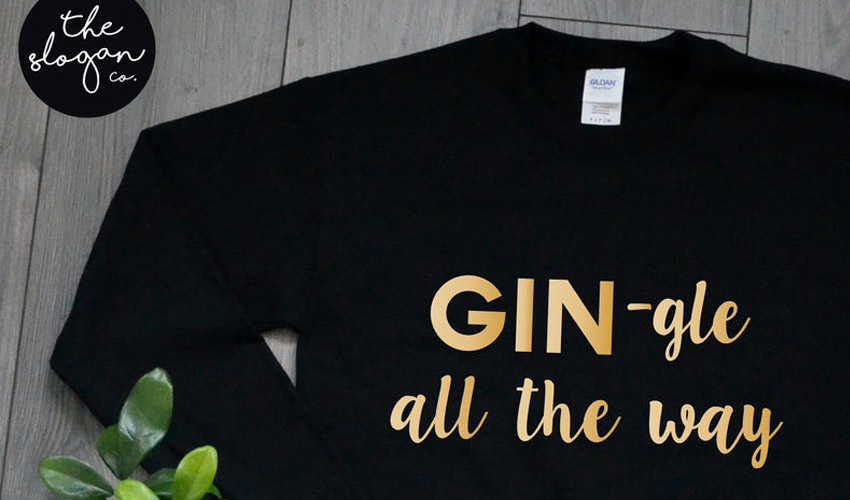 Perfect for when you've eaten to excess this Christmas, this  jumper will keep you warm and comfortable. Plus, its funky slogan and chic black colour just looks so stylish.
£17, Etsy
---
See: Gin Christmas Gifts: The Best Gin Presents for The Gin Lover In Your Life
---
Gin Made Me Naughty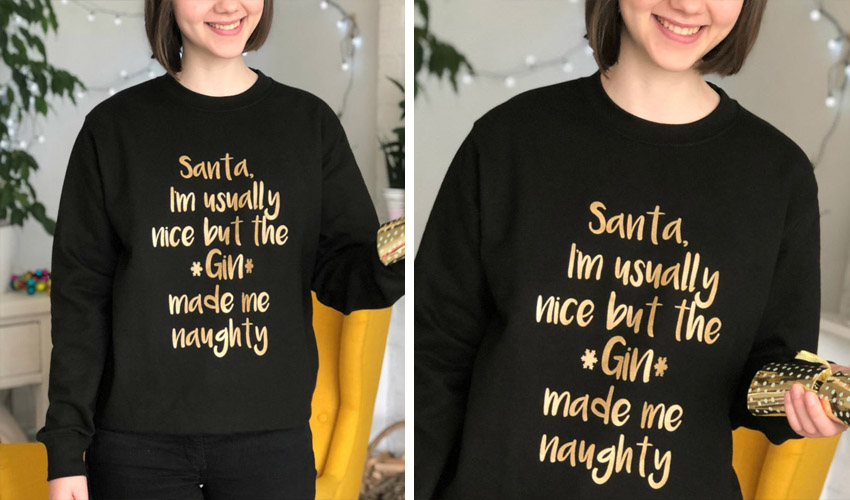 If we had to ask Santa for anything, we'd wish for a great selection of gin… and this jumper of course. We've been good this year, honest!
£25.50, Kelly Connor Designs
---
Christmas Time, Gin, Tonic and Lime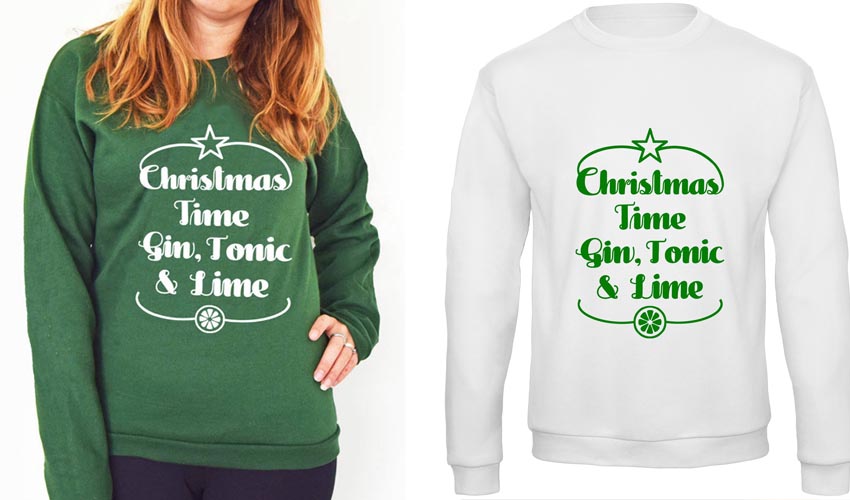 We don't recall the Cliff Richard's classic ever having these lyrics, but it'd make a welcome addition if it did.
£28.99, Of Life & Lemons
---
See: Christmas Pudding Gin is the Only Festive Tipple You Need This Season
---
Let Christmas Be Gin (Red)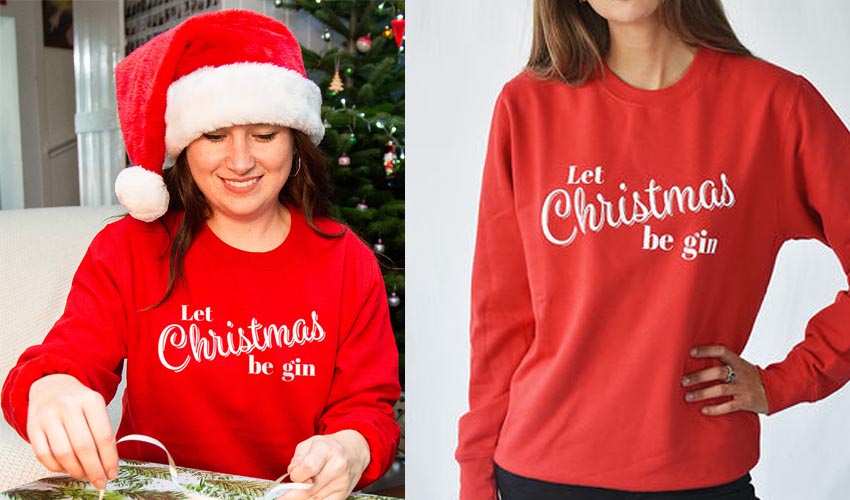 Stand out in vibrant red this season with this simple but effective gin Christmas jumper. It's the perfect way to welcome in the festive period.
£33, Ellie Ellie
---
Gin-gle All the Way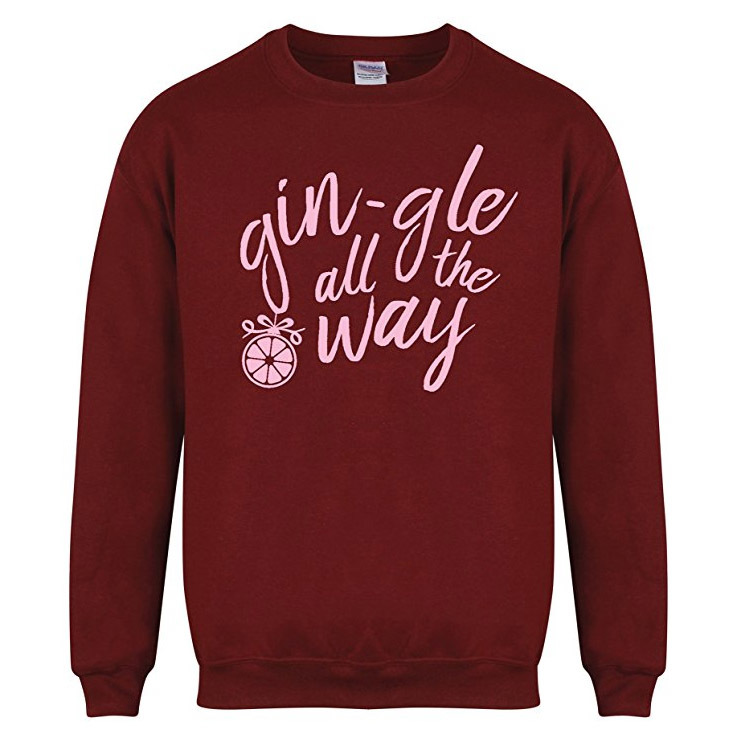 If you prefer a darker red, opt for this maroon colour from Kelham Print.
£21.95, Amazon
---
See: Best Hot Gin Cocktails to Warm the Darker Nights
---
Merry Ginmas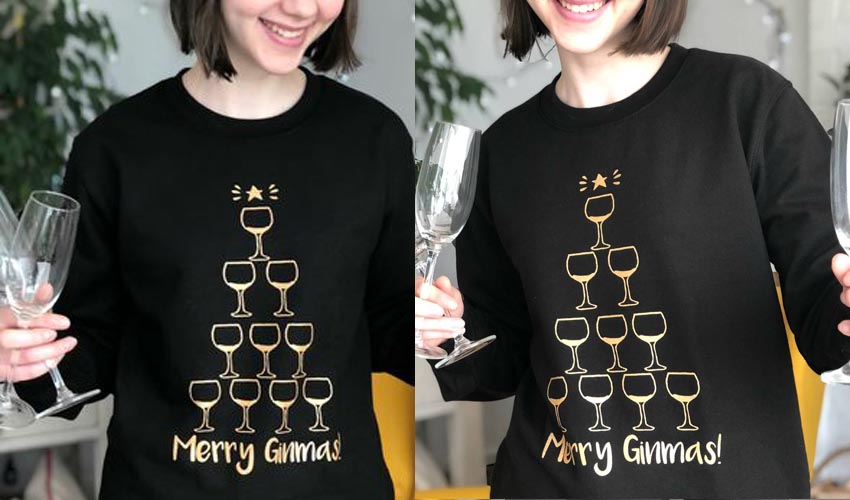 Black and gold is a timeless combination. This funky jumper is enough to say "Christmas" without overdoing it.
£29.95, Kelly Connor Designs
---
Gin Girl All the Way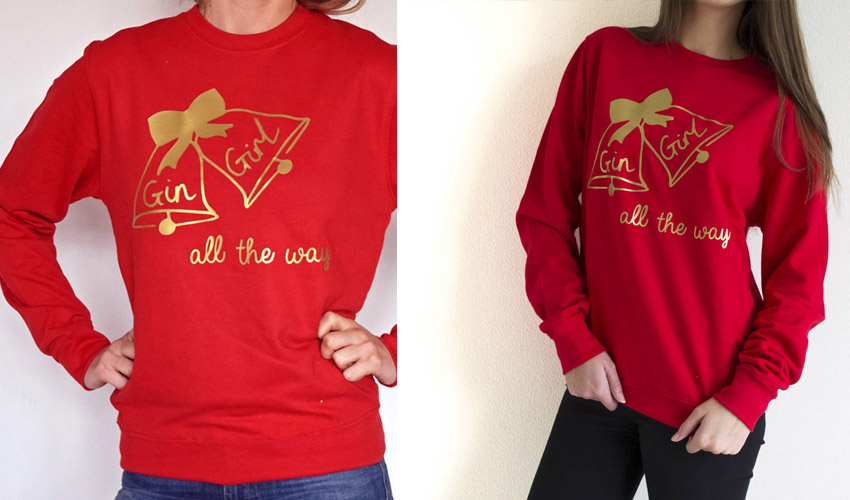 A clever play on "jingle," we most definitely approve of the slogan on this one.
£29, Solesmith
---
See: Fever-Tree Gin Crackers Are the Ultimate Way to Jazz Up Your Christmas Dinner Table
---
All I Want for Christmas is Gin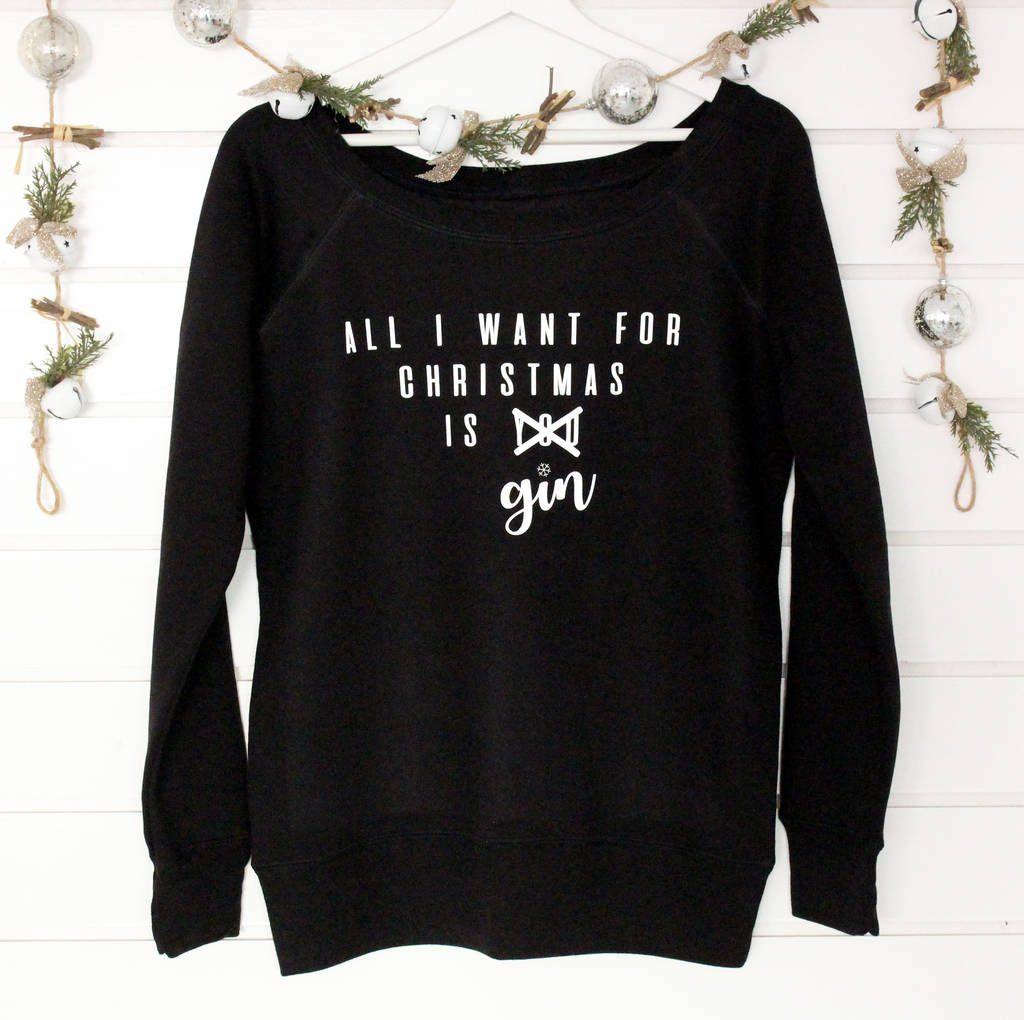 Perhaps it's a little selfish to want gin rather than you, but you can't deny we love our favourite tipple.
£32, Precious Little Plum
---
Good Tonics We Bring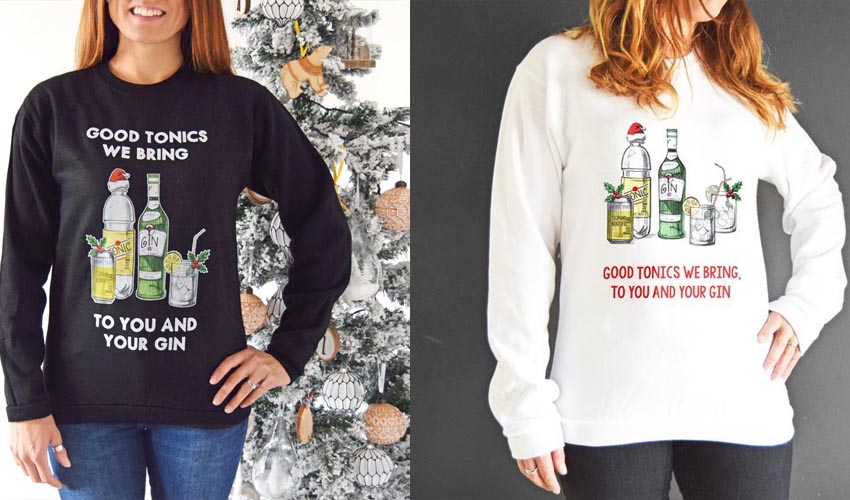 With its colourful illustration and brilliant slogan, here's one gin Christmas jumper we want ever want to give up.
£29.99, Etsy
---
Like us on Facebook, follow us on Twitter @theginkin, or on Instagram at @theginkin. If you have a story suggestion email editor@theginkin.com
---