Often when we pour ourselves a stiff G&T, we like to experiment with our garnishes.
There's nothing more satisfying than matching our gin with a suitably pretty embellishment.
However, one bartender has gone where others can only dare to dream.
Riku, from Helsinki, doesn't just add a garnish; he creates full-blown cocktail art.
The drinks whizz – also cleverly known as helGINki over on Instagram – has a knack for representing gin bottle designs in his cocktails.
Fans of Hendrick's will likely have cucumber and rose spring to mind. Riki captures this perfectly with his Hendrick's cocktail selections.
How would you fancy frozen rose, raspberries and juniper berries in your glass?
Deosn't quite say 'Hendrick's' to you? How about a classic cucumber selection involving cucumber flowers, lime and thyme?
Riku also makes amazing use of fruit peels. His latest creation is a "curly G&T" highball trio, which is now the most-loved image on his account.
That is curly citrus peels and juniper berries added to tall glasses with matching gins in tow.
Lemon curls perfectly compliment Stauffenberg Gin, which contains orange and lemon peels already. Tanquerary meets lime, while Bareksten meets orange.
Our personal favourite is the Helsinki Metro G&T which is a visual representation of the Helsinki Metro.
If you don't live in Finland, that is a metro system with striking orange carriages and seats.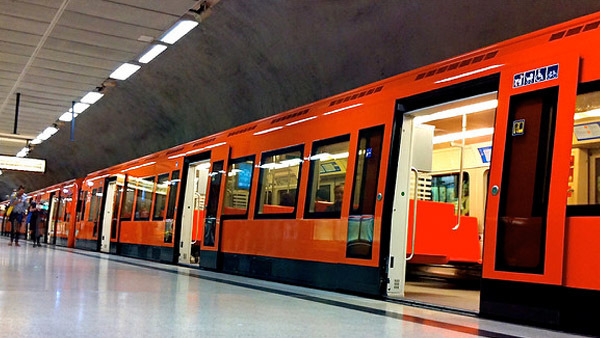 Riku has used East Imperial Tonic Water and Helsinki cocktail gin from his homeland to represent the orange. A garnish of orange flower, calanchoe, ligonberries and thyme completes the drink.
We can only hope for more visual representations of where you live. The combinations, we feel, could be endless.
---
Are you feeling inspired? Let us know what you think over on our Facebook and Twitter.