If you're looking for the ultimate comfort gin on a particularly chilly evening, then you really must discover the majestic beauty of Copeland's Spiced Apple and Blackcurrant Gin.
We're not one to suggest looks is a key component of gin by any means but if you are one for a cheeky Instagram snap, the gin name may suggest a rich purple colour when, in fact, it's a truly delightful shade of pink.
Fortunately, though, this one's more than just a pretty face.
This gin is a combination of locally grown apples and blackcurrant combined with a cinnamon infused Dutch distilled spirit. The result is a handcrafted premium gin.
Turn up the spice by adding star anise, a cinnamon stick and citrus to finish or follow the perfect serve and go fruity. Blackcurrants would perfectly complement the spiced fruits present in the spirit.
You could even consider heating it up a little for the perfect winter warmer!
If you love the sound of this and fancy voyaging even further in the world of flavoured gin with beautiful pink hues, there's not just one gin to choose from. A further three is available in the Copeland Gin range.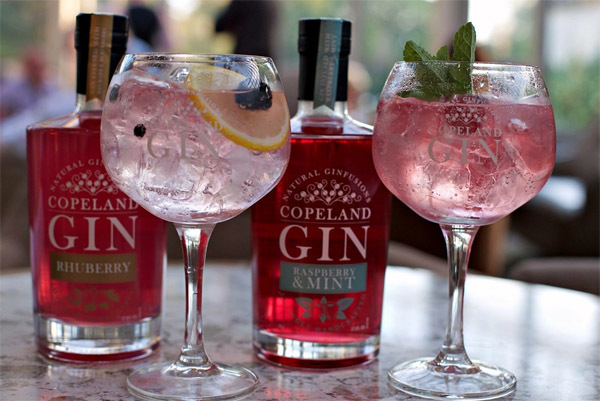 As well as Spiced Apple & Blackcurrant, there's the sweetly light pink Rhuberry, its companion Raspberry & Mint and the recently launched Strawberry and Basil.
Rhuberry is created with local rhubarb and blackberries, while Raspberry & Mint is the brilliantly fresh combination of fresh raspberries balanced by crisp mint. Splash it into Champagne for a hint of pink in your glass.
For more information about Copeland Gin, including perfect serve details, visit their website.
You can currently buy the Copeland range over on Amazon, or nip over to Master of Malt to pick up the special limited edition for £29.95.