If you're feeling sufficiently inspired to try out a gin beauty product after reading about the new gin spa, we have just the treat for you.
Boozi Bodycare are a company who produce body beauty products based on actual cocktails. Whether you love a good Martini, are mad for a Mojito or simply enjoy a straight up G&T, this could be the ideal present. From G&T lip balms to lavish body creams, this range has it all.
Our particular favourite is the Mini Bar gift box which contains a sparkling gin and tonic hand cream. It comes in a perfect on-the-go bottle and will give your hands 24 hours hydration with a refreshing scent.
Other cocktail-inspired products include a Cheeky Woo Woo hand cream, a French Martini cocktail lip balm and a Virgin Mojito lip balm.  Each product is lovingly placed in it's own 'mini bar' gift box with sleek white packaging and a glitzy logo.
There's also a complete collection of gin-inspired beauty products if you feel like indulging yourself or your friends.
Of course, there's a matching Cocktail Party body wash collection featuring flight friendly editions of your favourite tipples.
Most definitely your lips will appreciate a Gin and Tonic lip balm.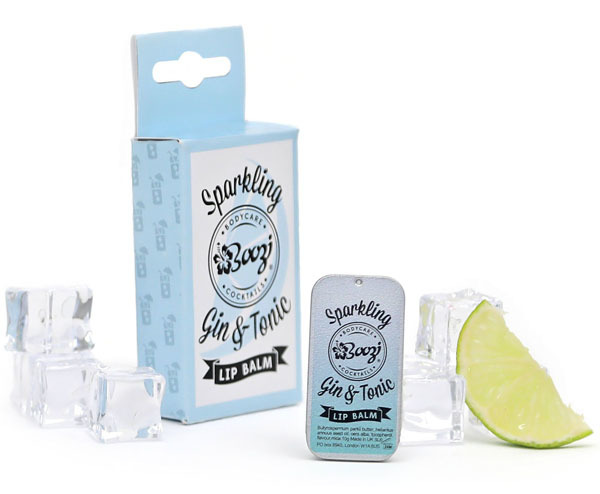 There's always a need for a sparking range of gin and tonic body creams, body washes and hand creams, right?
If you're feeling particularly festive, we've said it before but a gin and tonic Christmas cracker full of lush gin beauty products could add a new twist on the tradition.
The brilliant news is it won't break the bank. Most of the products in the range are between £3 and £20 so it's the perfect addition to our Christmas stockings this year. Consider us first in line for these treats!
The Boozi Bodycare Mini Bar Gift Box is available now for £15 on Amazon .
A full range of products can be viewed on the Boozy Bodycare website. 
---