Think 'Fentimans' and chances are their range of Victorian and Rose Lemonades comes to mind.
The drinks company typically produces a wide selection of botanically brewed beverages with a few mixers in tow, including Botanical and Pink grapefruit tonic water.
This new Mediterranean orange tonic water, however, has really caught our eye.
The latest mixer to the collection features a soft orange touch that gives the tonic a distinctly zingy colouring.  All that's missing is a suitably citrus garnish for a good splash of matching colour.
The drink, of course, comes in the trademark Fentimans glass bottle that always evokes some kind of romantic hark back to Victorian times.
Made from with Valencian orange and lemon thyme, the tonic water is a refreshing and aromatic mixer that we feel would make for the perfect citrus flavoured G&T. We especially love the suggested serve of mixing this tonic with a good London Dry gin.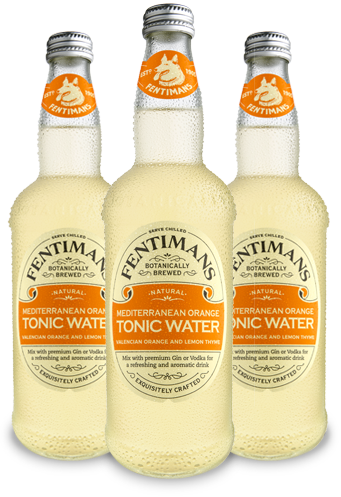 What we know for sure is that this latest release is definitely part of an increasing trend of premium tonics. We're certainly seeing a good few cropping up in time for Christmas especially.
Fever-Tree have their very own clementine tonic with cinnamon, while Double Dutch introduced a spiced oak variety to their already festive line-up (will cranberry tonic water be joining your gin this season?)
We just can't wait to add it to our growing tonic collection.
Fentimans Mediterranean orange tonic is available at Ocado now and costs £1.40 for 500ml.
---
More: