Since joining The Gin Kin, I spend a healthy amount of time thinking about gin. What's good, what's hot, what's not. It's a hard job, I know.
While putting together my Christmas wishlist, I couldn't help but think about gin as I'm wont to do lately. I spend an inordinate amount of time day dreaming about what would be on my future bar cart when I've got the bucks and the knowledge to back it up.
And it suddenly struck me. The Gin Kin team collectively know a fair share about our favourite spirit, so who better to write a Christmas gift guide on gin? Here we are now waxing on about the gin at the top of our wish lists. I just hope our friends and families are reading.
---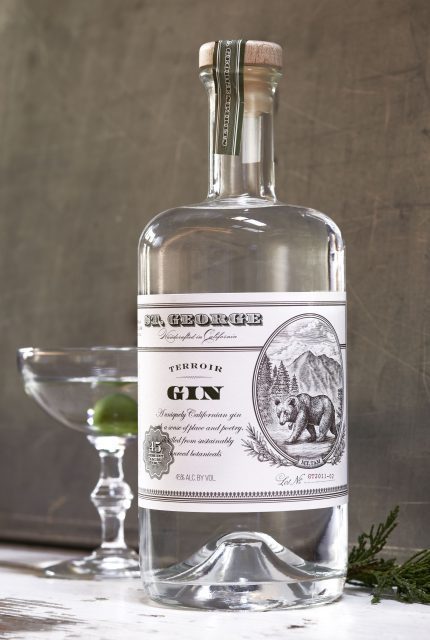 I feel an odd kinship for northern California for a born and bred midwesterner. It's magnetic. I've only been there twice, but I know exactly who California Ketsuda would be. And it totally doesn't matter what I'm actually like.
I'd traverse the Bay Area's hiking trails and hug rugged ocean cliffsides. Salty, piney ocean air would gently kiss my cheeks. My cup — and soul — runneth over with goodness and self-content. Buut in the mean time I'm listening to the Big Little Lies soundtrack, sighing and staring wistfully into the middle distance.
I've channeled that all into really, really wanting St George Spirits Terroir Gin. The botanicals make me fall apart with wanderlust: Douglas fir, California bay laurel, coastal sage. It brings me back to Big Sur, one of the most heart-stoppingly beautiful places I've ever been, and to the time I craned my head up at the tallest trees on earth at Muir Woods. Sigh. So, yes. I would be so grateful to have a slice of California here in Scotland.
St George Spirits Terroir Gin is available for £43.95 
---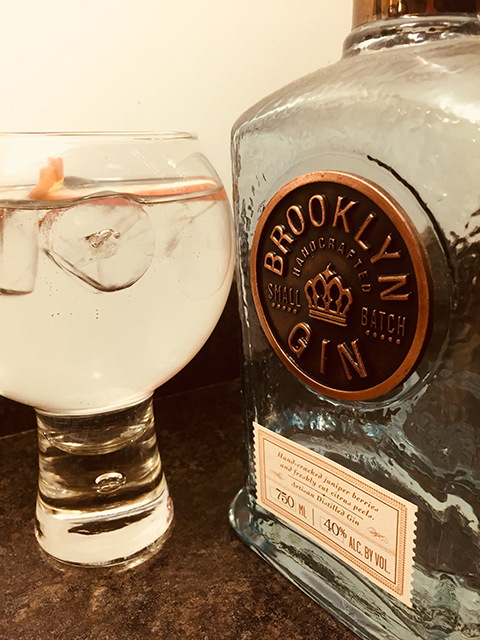 My dream gin for Christmas is one I already have. Odd, I know, but let me explain. Last Christmas, my other half brought me a bottle of Brooklyn all the way from New York itself. Apparently that made up for her enjoying a week away with the girls.
Anyway, it instantly became the favourite item in my steadily-growing gin collection. I love a gin bursting with citrus flavour and Brooklyn (I'm told…) has it in spades. And the bottle is just sheer class. Big, chunky and with a brash style all of its own. This one will NEVER be getting thrown out.
So why do I need another? Well, I was foolish enough to leave it on display during a house party last summer and the rogues who invaded our house as good as drained it. I never got a drop! There's maybe enough left for a couple of glasses. But I'm terrified to finish it and risk someone throwing it out. So Santa, can I get a bottle of Brooklyn already?
Brooklyn Gin is available for £32
---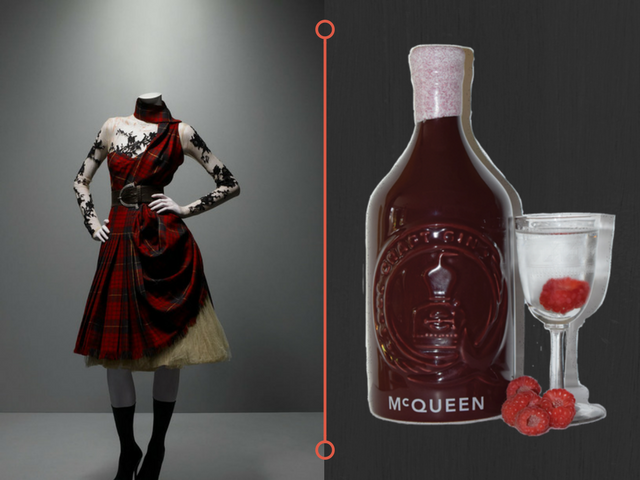 Nothing quite captured my attention this year quite like McQueen's White Chocolate Raspberry Limited Edition Gin. Believe me when I say there has been a fair few contenders. At one point, I actually wanted to magically conjure up my very own garden so I could buy this incredible gin lantern.
Anyhow, McQueen. What can I say? The devishly dark bottle strangely reminded me of the late fashion designer Alexander McQueen. Name coincidence, sure, but I can almost picture wearing a dramatic couture gown for this one. I would pour the gin into a rose goblet, throw in a few raspberries as a garnish and drape myself over the nearest armchair. Cheers!
McQueen White Chocolate Raspberry Limited Edition Gin is available for £50
---
Jess, social media whiz: Harris Gin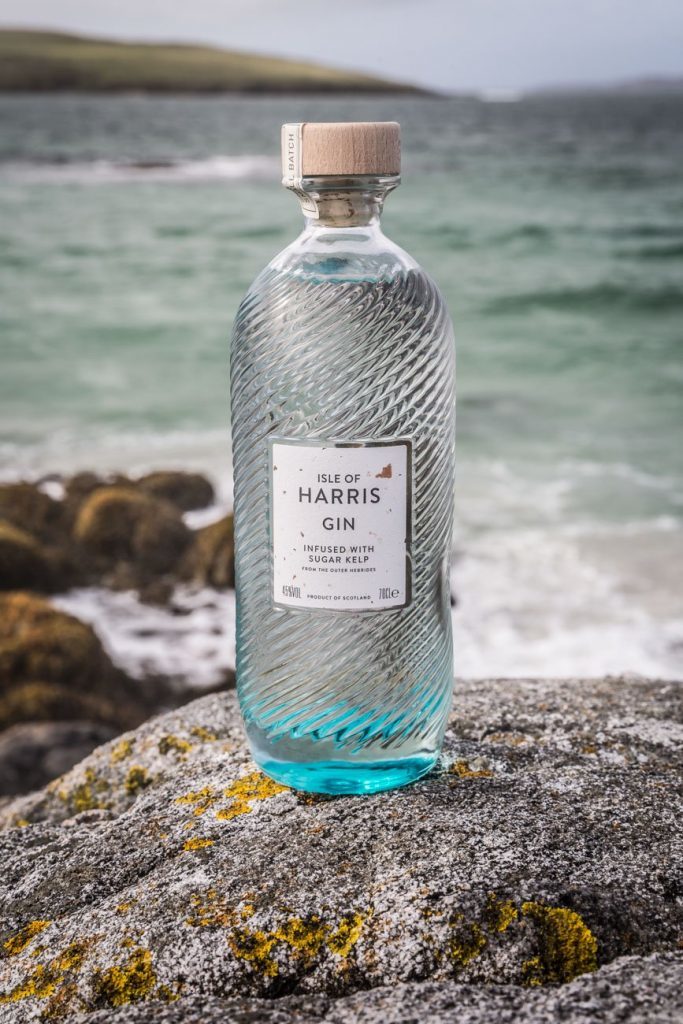 Ever since the Isle of Harris Distillery launched in late 2015, I've been on the lookout for a bottle for myself. JUST LOOK AT IT. It must be the most beautiful bottle of gin I've ever seen in my life. However, this stuff is impossible to find and is snapped up in minutes with each new batch, so as of yet my gin shelf has remained Harris-less.
I've attended Belladrum Tartan Heart Festival for the past three years and last year, I finally managed to try a Harris G&T in their Walled Garden bar. I'm not sure if it was because I'd been drinking cheap supermarket brand vodka for the rest of the weekends but this was honestly one of the most delicious gins I've ever had the pleasure of drinking and I've not been able to stop thinking about it since. (I'm not an alcoholic, I promise)
If you're reading this mum, please put Harris Gin on my Christmas list!
Harris Gin is available on their website for £37
Read our review of Harris Gin here
---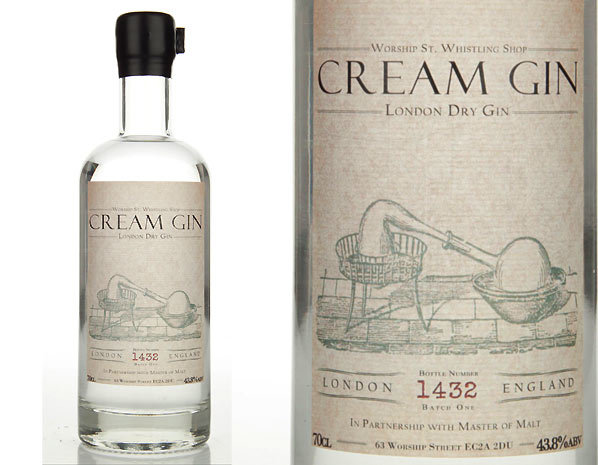 As a non-traditionalist in my gin tastes, I would have to say the Worship Street Whistling Shop's Cream Gin would be my most desired gin this Christmas.
For those who don't know or have heard of cream gins before, they are inspired by gin palaces of the Victorian era that used sweetness from sugar and cream as a means to mask the poor quality of the gin at that time. Over decades and centuries, production methods improved and overall alcohol quality increased. Demand for cream gin dropped until it all but faded away.
Only in the last few years, primarily though the launching of Worship Street Whistling Shop's Cream Gin, has cream gin appeared on the radar again. Its bold and proud promotion of the use of cold-distilled fresh cream as its key botanical ingredient, as opposed to juniper, challenges the very question of what a gin is. I think, for me, that has an appeal and hold on me that few other gins in the market can do.
Worship Street Whistling Stop's Cream Gin is available for £49.88
---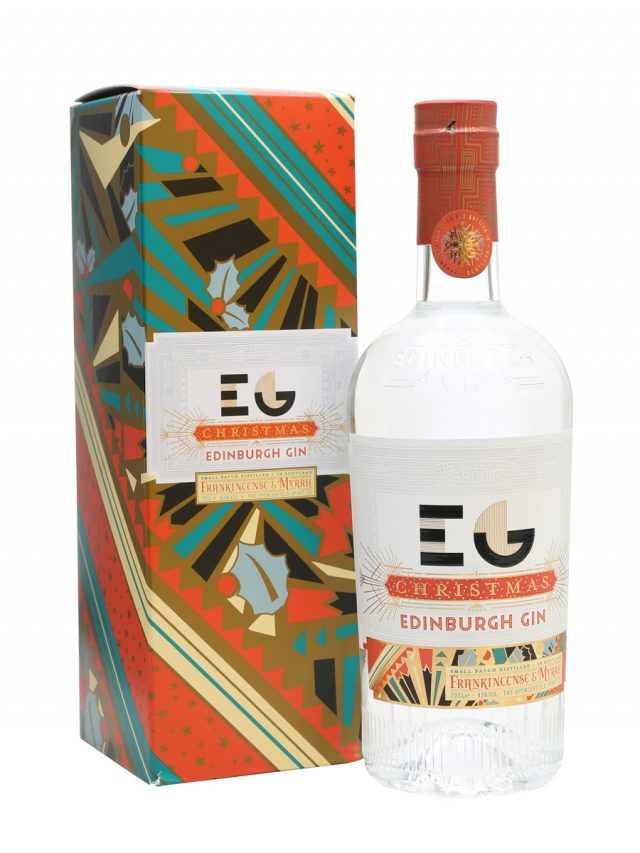 Christmas is a season of tradition, so in that spirit, I'm hoping Santa will bring me something from the perfectionists of the balanced botanicals and my all-time favourite brand, Edinburgh Gin. Their classic bottle is already a permanent fixture in my fridge at home, but this time I've got my eye on their special Christmas edition, released every year in limited numbers.
Infused with orange, cassia and nutmeg, Edinburgh Gin have turned to the traditional Christmas story for their highlighted botanicals by adding frankincense and myrrh. Both are largely used as perfumes or incense these days but in this gin, they're intended to carefully add a warming, aromatic flavour.
It's recommended served as a festive G&T with an orange peel garnish. However, for those gin drinkers who have had their decorations up since Halloween and are already tired of Michael Bublé, Edinburgh Gin have a nifty "EGnog" recipe for a super-Christmassy treat. As for me, I think I'll be trying this gin both ways.
Edinburgh Gin Christmas Edition is available for £39.99
---
Gayle, gin friend: Gin Bothy Gunshot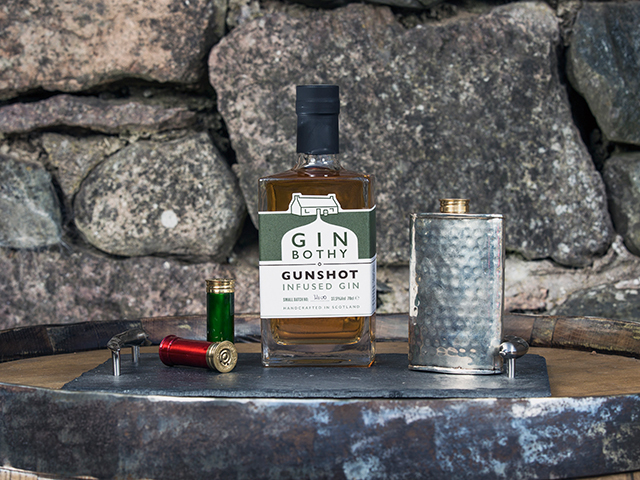 I love bothies. I also love gin. I've never stayed in a bothy  – it's an ambition for 2018 – but I have certainly drunk a lot of gin. What do I want for Christmas? The perfect combination of gin and bothies – a bottle of Gin Bothy, of course.
There are so many varieties to choose from and truth be told, I love most of them, but if given the choice, please, please Santa, buy me a bottle of Gunshot. Infused with cinnamon, cloves and mixed spices, it's great on the rocks or with ginger ale to bring out the citrus notes.
I have visions of long, cold wintry nights spent in front of a roaring fire, warming my cockles with Gunshot while a wild wind rages outside.
Please Santa, make my dreams come true.
Gin Bothy Gunshot Gin is available for £36
---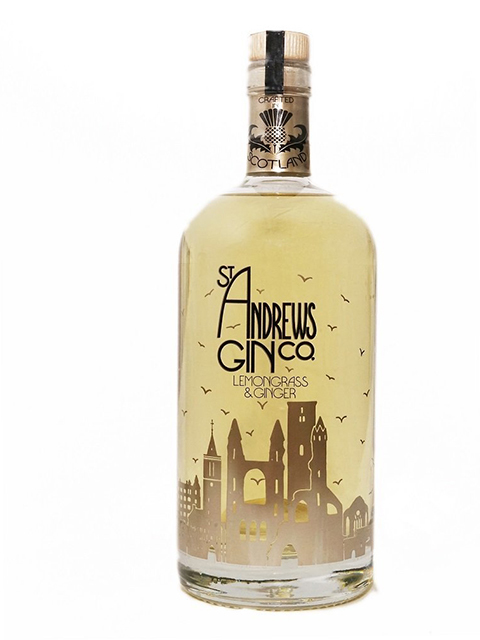 I tend to gravitate towards the more citrussy side of the gin spectrum in any case, so I was intrigued when I spied one of the new flavours from The St Andrews Gin Co.
Being a fan of Thai food, I think lemongrass and ginger is a winning combo at the best of times.
So hope much tastier could it get when combined in a glass?! I'd like to find out. Please.
In my mind this will be a subtly citrussy tipple with a bit of fire and heat from the ginger. Just the tonic when delivered on a cold winter's night by Santa. And I hold my hands up and admit I am also in love with the beautifully designed bottle with the skyline of St Andrews picked out in glistening gold. Plus it's from Fife, and we're told to support local business. A win-win-win situation.
Of course, if I've been a really, really good girl (not much chance) there are two equally eye-catching sisters in the shape of pink grapefruit or orange, cardamom and tonka bean.
St Andrews Gin Co Lemongrass & Ginger Gin is available for £35 
---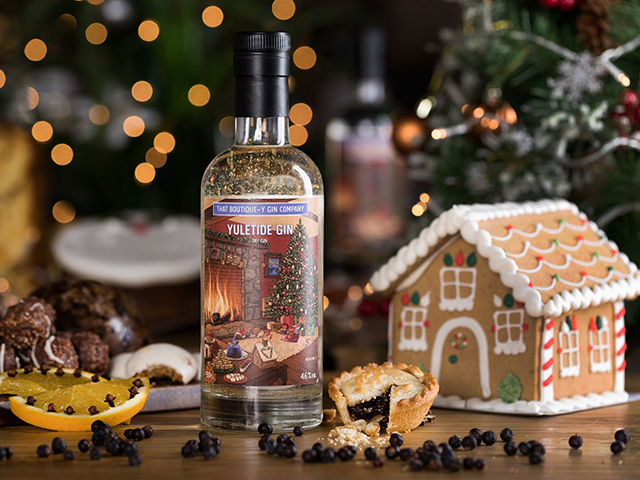 It was the seasonal name which first caught my eye. What can be more festive than a Yuletide Gin, after all. Next there was quite possibly the longest list of ingredients to wade through and whet the appetite.
Look, it's got cinnamon, nutmeg, oranges studded with cloves… excitement growing… chestnuts, Christmas cake CHRISTMAS CAKE! Mince pies, chocolate truffles and a whole gingerbread house. Not just a wee crumb. Oh no. A whole one. And Christmas tree needles and to round it all off, frankincense and myrrh. Well, if that was good enough for the baby Jesus, it's certainly a welcome gift for me.
Oh, but wait, there's more. As well as a jolly festive label – Boutique-y do some lovely artwork- they've actually gone and thrown edible gold flakes into the mix.
So basically it's Christmas. And gin. And a snow globe. All in one.
In other words, it's the gift giver's dream – the festive season in one bottle.
Yuletide Gin is available for £34.95
---
More on our Christmas gift guide mania