Thanks to a certain movie called Elf, we just can't get enough of candy cane associations come Christmas. It's always been seen as a traditional symbol of the festive season, alongside gingerbread houses and Christmas cookies.
Eden Mill, however, have taken this one step further with their Candy Cane Gin and it's exactly as incredible as it sounds.
Think of candy canes in gin form – red, delicious, with a candied, cool peppermint twist.
This Christmas inspired gin is sweet on the palate leading to a warmer, rich, minty character with hints of light berry fruits and a zesty, peppery hit to finish.
Using peppermint for flavour, and bilberry anhibiscus for colour, the Scottish-based distillers have truly captured the universal symbol of Christmas in gin form.
Sound delicious? The best part is this seasonal release is no longer solely available in miniature form.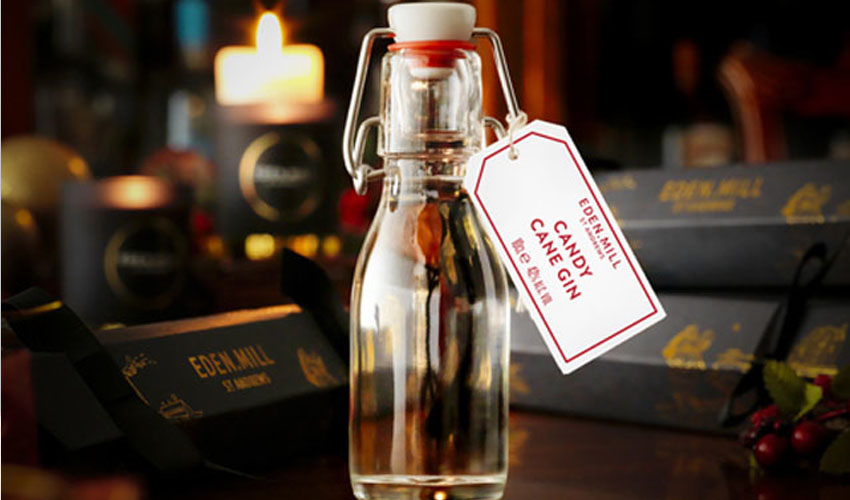 Previously packaged as part of Eden Mill's 12 Days of Christmas gift set or in the Eden Mill Christmas cracker, you can actually buy a full 70cl bottle of this Christmas delight.
It now comes in a tall red glass bottle complemented by the traditional white and red stripes of the seasonal sweet treat and retails for £30.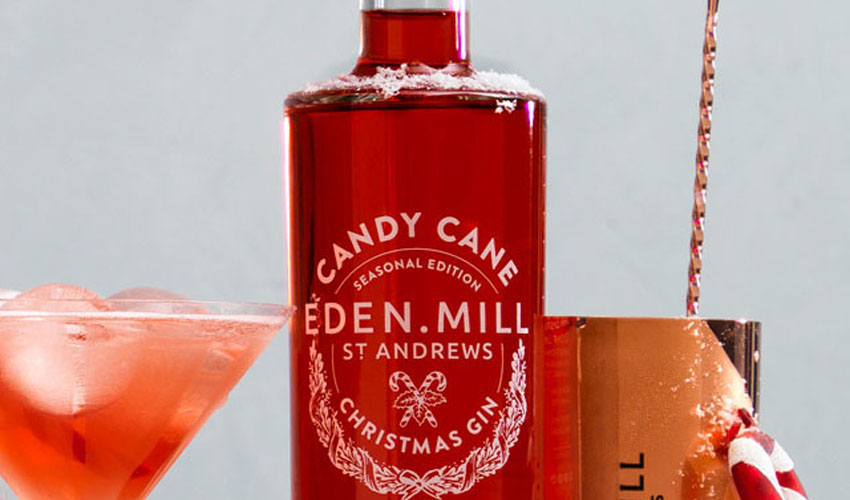 To serve, Eden Mill recommend pairing with a premium tonic and garnish and blackberries. Alternatively, you could go all out and garnish with a Candy Cane for the full festive effect.
We've previously spoken about how much love candy canes as a Christmas garnish. If you fancy taking that concept to new heights, you could also whip up one of Eden Mill's former specialty cocktails.
Introducing the Candy Cane Collins: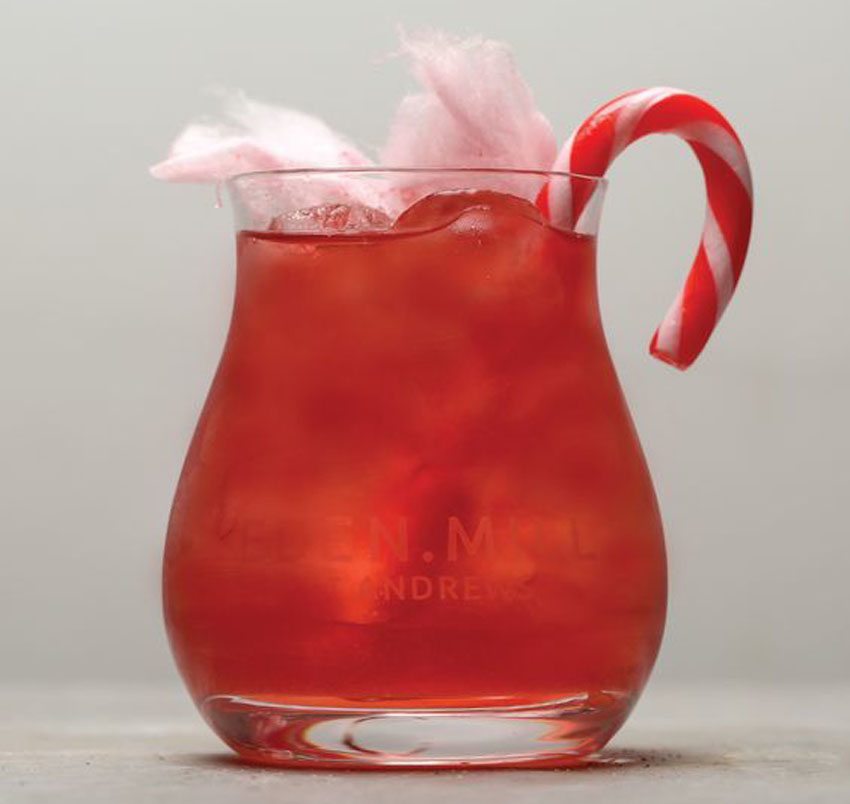 This king of candy cocktails uses not only a miniature cane in its garnish, but plenty of cotton candy too. It's a sweet and minty twist on a classic gin cocktail.
To make it, simply fill your shaker with ice, add 35-50ml of the gin, 25ml of fresh lemon juice and 20ml of simple syrup.
Shake and strain into your glass over fresh ice, then top with soda water.
Finally, we fully encourage you to build a candy mountain to the size Buddy the Elf would approve of.
Eden Mill Candy Cane Gin (70cl) is available now for £30 from the Eden Mill Shop.
---
More from The Gin Kin: