What gin fiend can resist a festive gin fair, nonetheless one practically in their backyard? That's our excuse anyway.
It's how we found ourselves headed to the St Andrews Gin Fayre Christmas Special last weekend. What we found were heaps of gin and good fun. Better yet, we were pleasantly pleased to find quite a number of new and exciting gins and producers. One distillery had only been in the market for a grand total of two months!
In case our local readers missed the Gin Fayre, worry not. The Gin Fayre is headed to a whopping nine cities in 2018. It's pretty well-travelled for a fair that just started in February. Since then founder Jasmine Wheelhouse has been on the road in Scotland, showcasing some of the most interesting gins in the UK in Perth, Dunbar and Dundee.
So without further delay, we've sorted through heaps of gin (what a struggle) there to spotlight some of the newest and most notable gins.
---
The glorious, juicy Valentia Gin stole the show. What can I say? Sun ripened citrus, rosemary, thyme: I'm a sucker for Mediterranean gins. And this particular one is a beauty.
Valentia Gin's Spanish citrus notes married with savoury rosemary and sugar cane makes for a remarkably delicious gin I didn't want to mar with mixer. Valencia's charming Fife based Spanish founder Alfonso Zapater poured samples with bits of ruby red grapefruit – a delightful addition.
---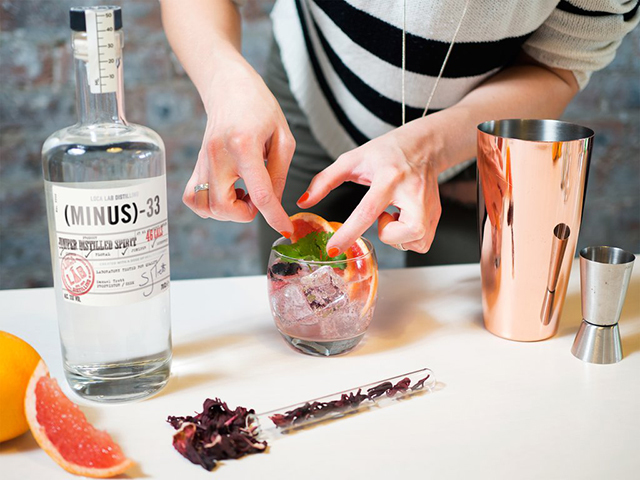 We've talked about gin that isn't gin before. But while Minus 33 isn't gin, it is alcoholic. Legally billed as "juniper based spirit", let's called it gin here for simplicity's sake.
The distinction comes from its low ABV. Gin must be at least 37.5% ABV minimum by law and Minus 33 comes in at 33%. In practical terms, the difference accounts for Minus 33's lightness and low calorie count.
Founder and distiller Sam Trett recounted how Minus 33 came to be in a Gin Fayre Masterclass we were lucky to attend. A self-professed geek, Sam is clearly passionate and heavily involved in every step of the production. The process started in a lab and took a year's research to perfect the recipe. Released two years ago, Minus 33 is a relatively new gin we're fascinated to watch as distillers grow more creative and unconventional.
---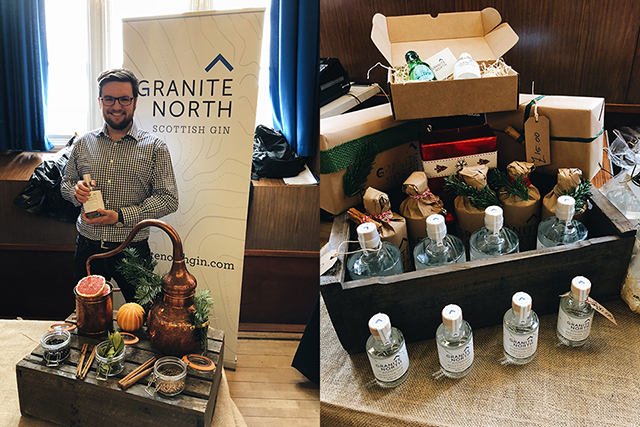 The baby of the bunch, Granite North launched only two months ago by Sandy Matheson, a 30 year old distiller hailing from Aberdeen. Definite new gin alert.
Inspired by the area's rugged mountains and glens, Granite North is juniper heavy, crisp and reminiscent of Highland firs. Granite North can be found at retailers in and around Aberdeen for the time being — a true shame as its gift packs were some of the prettiest of the day. Watch this space.
---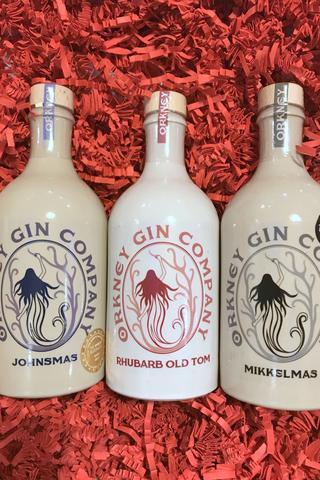 The Orcadian folklore inspired selkie logo caught our eye at first. Selkies, as we soon learned, are seals  able to assume human form. These mysterious mythical creatures feature in Orkney's rich culture of traditions from which Orkney Gin Company is inspired.
The local provenance continues to its three bottles: the midsummery Johnmas and harvest inspired Mikkelmas. Orkney Gin's Rhubarb Old Tom is one not to be missed in our eyes. Made from fresh Orkney grown rhubarb, this gin sings of pure rhubarb (not, say, rhubarb flavoured syrup) balanced by Old Tom's innate sweetness.
---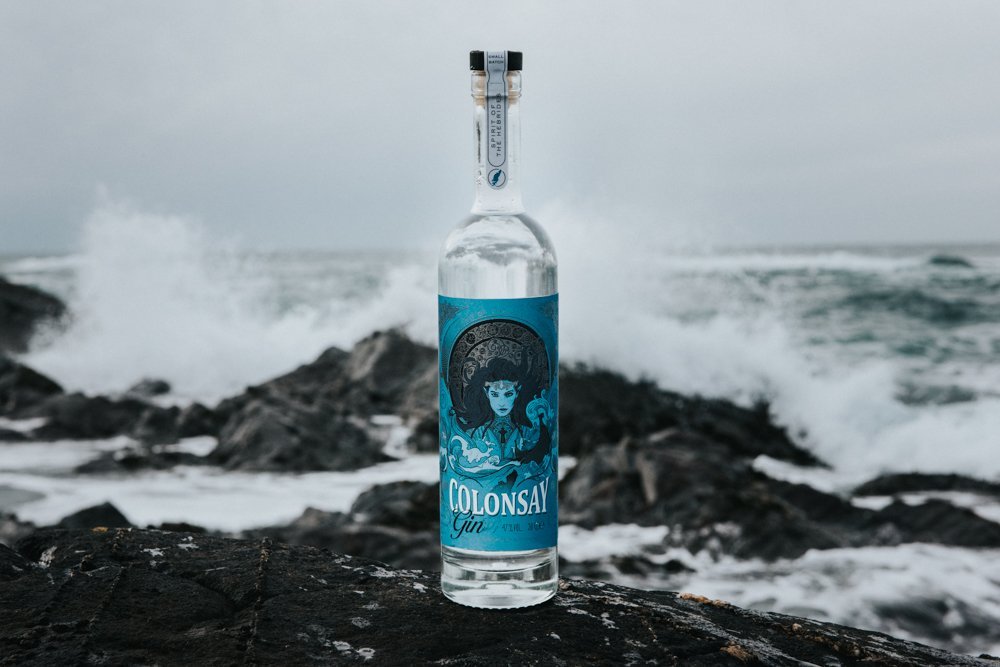 Produced by Oxfordshire transplants and husband-and-wife duo Finlay and Eileen Geekie, Colonsay Gin by Wild Thyme Spirits is clearly inspired by its remote HQ.
The Celtic folklore and Hebridean beauty of the Geekies' new home are apparent in Colonsay Gin's wild branding. ALVA, a red-haired brownie with supernatural powers from Celtic folklore, adorns the eye-catching gin. Launched in 2016, Colonsay Gin is a classic yet robust London dry at 47% ABV.
---
St Andrews Gin Co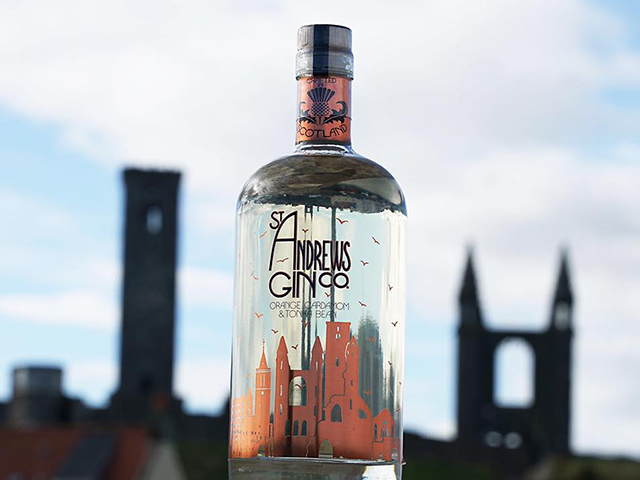 St Andrews food and drink juggernaut Tim Butler (St Andrews Brew Co and formerly the Seafood Restaurant) was present to show off St Andrews Gin Co's new gin.
Gin Kin writer Nora got the low down on the Gin Co's latest creations.
Read: 5 major things we learned at the St Andrews Gin Co masterclass
---
Can't get enough new gin? We've got you covered.
Wild Island wows us over again with their new Sacred Tree Gin