Earlier this week, we highlighted a new gin cheese that's been taking the Internet by storm.
"Gin & Lemon" cheese, by the Cheshire Cheese Company, is the company's very own Creamy Cheshire blended with gin and lemons for a decidedly refreshing flavour.
The only problem is that the cheese has been so popular it sold out potentially disappointing both gin and cheese fans everywhere.
The good news is that the company is currently making more of the product and you can sign up via the Cheshire Cheese website to be informed of when it will return back in stock.
They've also offered admirers a free Cheshire Cheese membership which would give you 10% off all future purchases of gin cheese and a free birthday cheese voucher.
That's right. Stop the press. You can have FREE gin cheese on your birthday.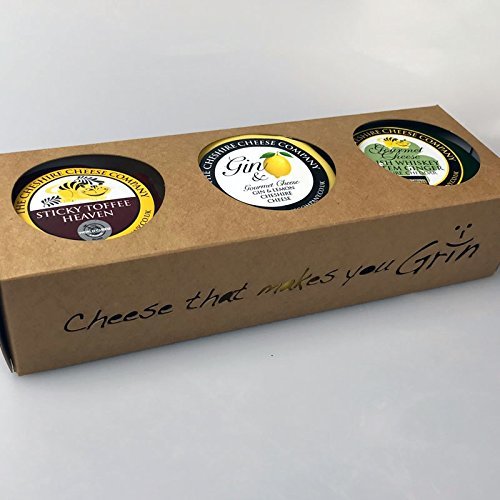 However, that's not all. If you really would love to sample the fine taste of this cheese right now, you can still buy a trio of sweet cheeses via Amazon. This includes Sticky Toffee Heaven and the gorgeous sounding Whiskey & Stem Ginger Cheddar.
All three comes in a presentation box and includes a Cheshire Cheese Membership Card worth £9.95.
Now, you can get fabulous sweet-flavoured cheese all year round at a reduced price, all for the very reasonable price of £16.88. 
We think considering that the cheese individually retails for a fiver this is a pretty sweet deal.
Plus, the chance to try other interesting sounding cheeses this Christmas also feels like an added bonus.
We certainly can't argue with the chance to add to our cheeseboard this season. The more the merrier as the expression goes…
---
More: