Still agonising over what gin to give this Christmas?
Well, there's just enough time to order for the big day and The Gin Kin is here to offer some last-minute help.
To celebrate another brilliant year for the Scottish gin market we've teamed up with some of our very favourite distilleries north of the border to bring you our guide to the best Scottish gins to gift this festive season.
Leave one of these beauties in someone's stocking and they'll love you forever. That's a Gin Kin promise!
This post contains some paid-for content.
---
Enjoy earthy flavours with Persie Gin's herby offering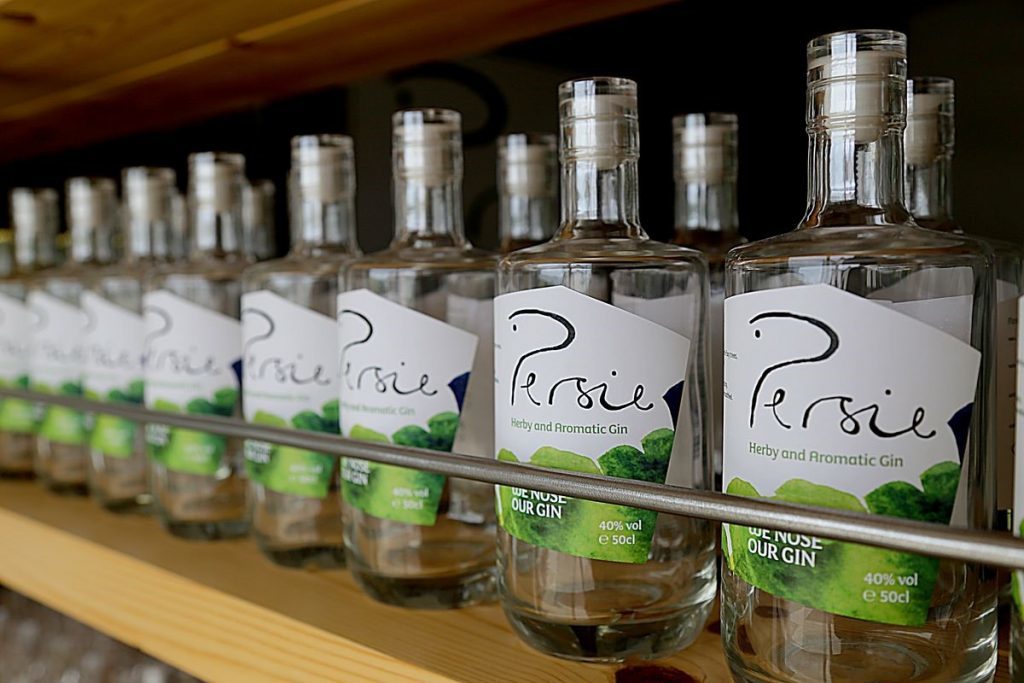 This herby and aromatic gin from Persie Distillery offers the opportunity for a great gin twist on a Bloody Mary. The fragrance includes bay leaves, rosemary and basil, and would pair perfectly with a mix of tomato juice, sherry and Tabasco.
The savoury flavours are also great neat, perhaps with an olive or two or some torn basil to give it an Italian twist.
The family of three aromatic gins was developed by the man behind the world's first touring gin club, Gin Club Scotland.
After two years harvesting feedback from 4,000 gin-lovers, he found that for cracking gin, you need more than a nice taste. You need aroma. Persie Gin taps right into that, with each gin designed to stimulate your sense of smell up front.
The Gin Kin says….
We first caught up with the Persie team in July and they are working wonders with "Phil the Still" from their base at the foot of Glenshee. Buy Persie's Herby and Aromatic Gin here.
Follow them on Facebook and Twitter.
---
Darnley's Spiced Gin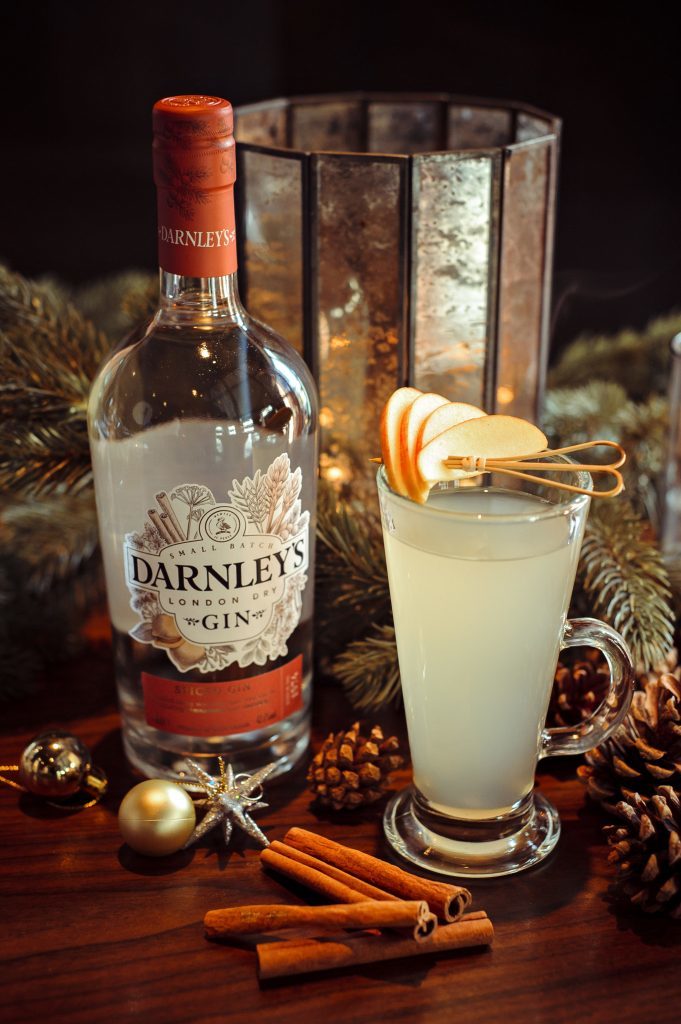 The festive season is in full swing and we at Darnley's Gin are celebrating our Spiced Gin being made available in Marks & Spencers food halls across Scotland. To add to the festive spirit, we have created a winter warmer in the form of Darnley's Hot Spiced Gin Punch to keep you cosy during the cold winter evenings.
Ingredients:
200ml Darnley's Spiced Gin
350ml Cloudy Apple Juice
500ml Ginger Beer
80ml Lime Juice
50g Demerara Sugar
2 Cinnamon Sticks
Method:
Heat up all ingredients apart from the gin in a pan for 5 minutes. Then add the gin, strain and serve in a latte glass with apple slices on a cocktail stick.
The Gin Kin says…
We were privileged to visit Darnley's in the summer and their passion and focus on quality shone through. This is exquisite gin made by some of the most committed people in the business. Buy Darnley's Spiced Gin here.
Follow them on Facebook, Twitter and Instagram.
---
Badachro Gin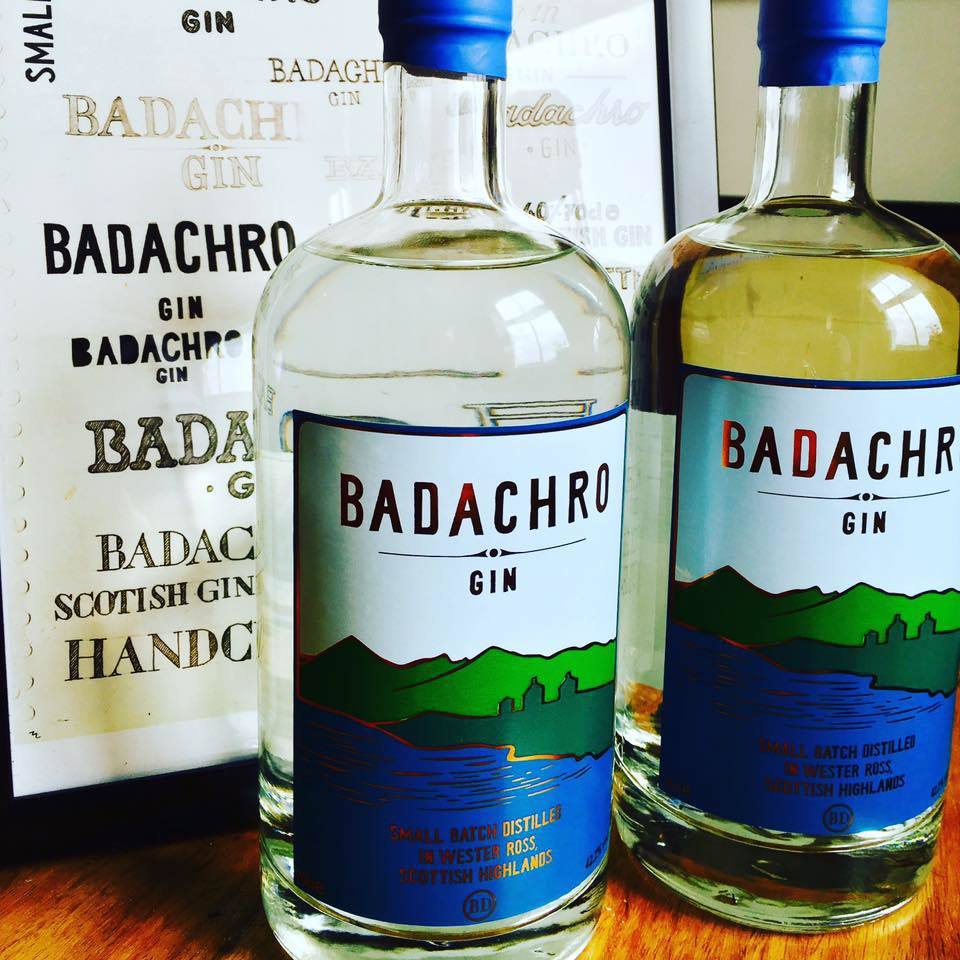 We are a husband-and-wife team based in the gorgeous hamlet of Badachro in the Scottish Highlands and we hand-pick our exquisite array of botanicals from the surrounding hills, woodland, fields and shores of the Gairloch.
But there's a third character in this relationship – our beautiful and venerable copper still Delilah!
She marries the subtle flavours and scents of local and traditional botanicals, herbs & spices to create an absolutely delicious, unique and authentic taste of the Highlands.
Badachro Gin is born for the delight of our customers around Wester Ross, across Scotland and well beyond. Ours is a land of purity, clarity and wonder and we are proud to share it with you.
The Gin Kin says…
Badachro are everything we love in a distillery: creative, passionate, rooted in their area and bursting with Highland pride. And their back story will give you goosebumps. Buy Badachro Gin here.
Follow them on Facebook, Twitter and Instagram.
---
Kintyre Gin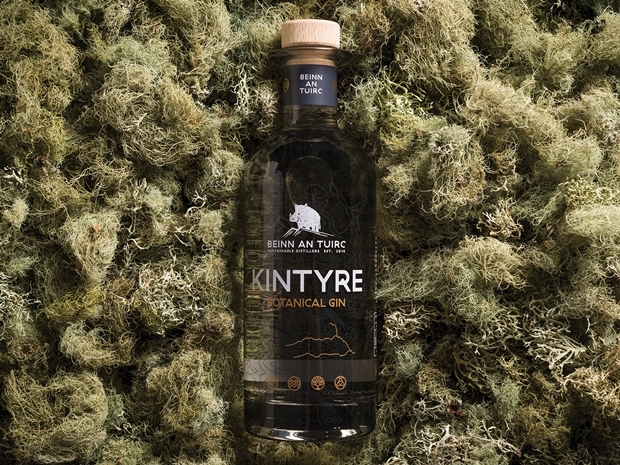 Beinn an Tuirc Distillery proudly presents Kintyre Gin, a beautifully blended spirit using carefully selected botanicals which reflect our unique coastal, pasture and woodland position on the east coast of the Kintyre peninsula.
Kintyre Gin is sustainably produced using our very own renewable energy, powered from the small hydro-electric scheme at Torrisdale Castle Estate. Our water is sourced from the hill from which we take our name. 'Beinn an Tuirc' translates from gaelic as 'The Hill of the Wild Boar' and is the highest point in Kintyre, located above our distillery building.
Kintyre Gin is a Classic London Dry Gin using traditional and unique botanicals. Kintyre Gin offers a delicate juniper, citrus and floral spirit with a warm spice to finish.
The Gin Kin says….
Few do gin with a conscience better than the guys at Beinn an Tuirc. We love their quirky approach (Come on, they even make their own electricity!) and we love their gin even more. Buy Kintyre Gin here.
Follow them on Facebook, Twitter and Instagram.
---
Scottish Gin of the Year 2017 – Verdant Dry Gin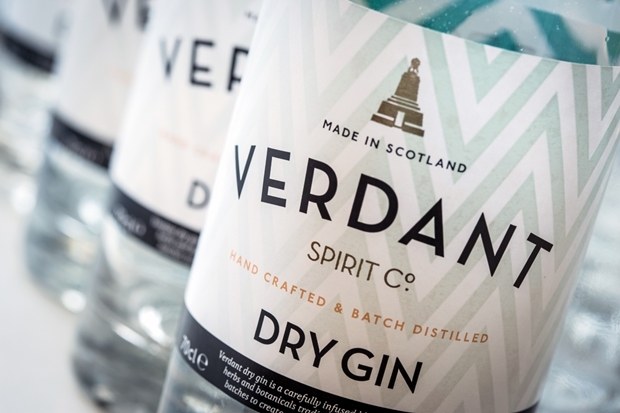 Voted 'Scottish Gin of the Year' by the Scottish Gin Awards, and winning two gold medals, our flavour-packed classic Verdant Dry Gin is an aromatic juniper-led spirit with notes of fresh citrus on the nose warm, earthy undertones of spice. Our carefully curated blend of botanicals is inspired by Dundee's rich trading history and reflects the routes once sailed by traders to and from the city.
These characteristics make it perfect served neat or as a G&T with your favourite tonic – and, bottled at 43% ABV, it has plenty of character to hold its own when used in the skilled mixologist's hands, where it adds a subtle depth and vitality to both new and traditional cocktail creations.
Dundee has had a long and successful association with the spirits trade for many centuries and we have tried to build on that entrepreneurial and industrial and past. We are truly proud to be the first and only distillery there for almost 200 years, and to bring the accolade of 'Gin of the Year' to the city.
The Gin Kin says…
We first visited Verdant in May and it was immediately clear former motor racing creative chief Andrew Mackenzie is a man with a plan. It's been full steam ahead for the team ever since, culminating with their brilliant Gin of the Year Award win. Buy Verdant Dry Gin here.
Follow them on Facebook and Twitter.
---
Put some zest in your life with Persie Gin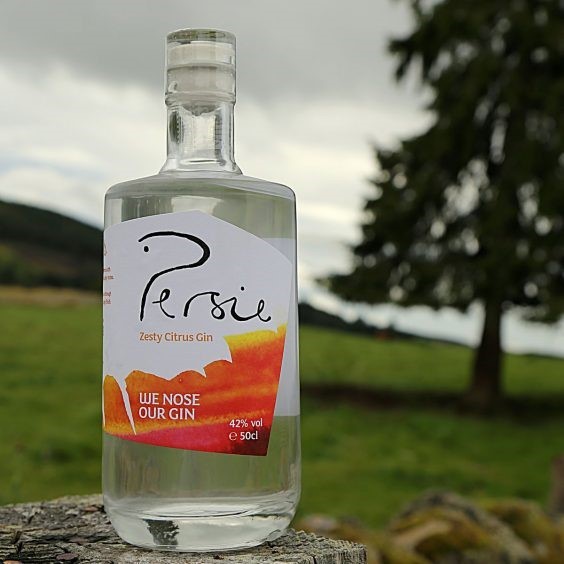 An explosion of limes and blood oranges – along with some piney notes – Zesty Citrus Gin is another of Persie Gin's three offerings.
Great mixed half-and-half with tonic or sparkling water for a lighter flavour, Zesty Citrus is a great way to get in the mood for summer. Or to deepen the tastes, try it with a bit of torn mint and a thumbnail of lime peel.
The Gin Kin says….
So good we had to list them twice, Persie are another smaller outfit turning out brilliant gin from a magical location. This is one to give now and enjoy when the sun returns. Buy Persie's Zesty Citrus Gin here.
Follow them on Facebook and Twitter.
---
Like the sound of these? Head over to our competition page to find out how you can win one of the bottles featured above!