We love a good dessert infused with gin here at The Gin Kin. We've previously indulged in boozy Lemon Drizzle Cake and fawned over Raspberry-Rose Gin Cupcakes.
That's why when when we discovered there's a drinks mixer that creates not only a tasty Bellini but transforms your cheesecake, we had to take note.
Drunken Berries is an infusion of raspberries and London Dry Gin that once added to Prosecco creates a dreamy delight in a glass. It's a great way to add a fruity gin twist to your fizz next time you celebrate.
That's not all, however. We love the fact that it creates a coulis base for not just one dessert but TWO.
Pour it over a vanilla cheesecake and top with gin-soaked Boozy Berries for an easy-peasy raspberry gin cheesecake.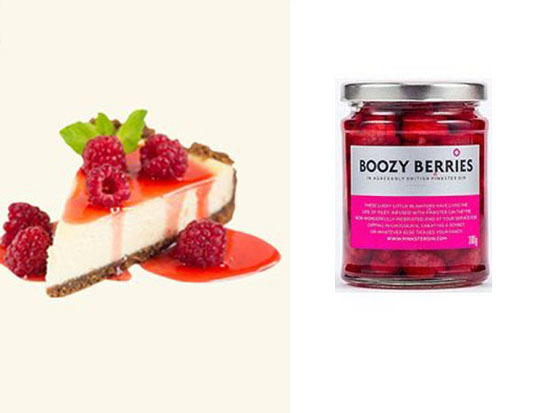 Alternatively, you can also drizzle it into meringue and cream to create a Raspberry Gin Eton Mess or freeze it into an alcoholic sorbet ice cubes you can pop into your Bellini.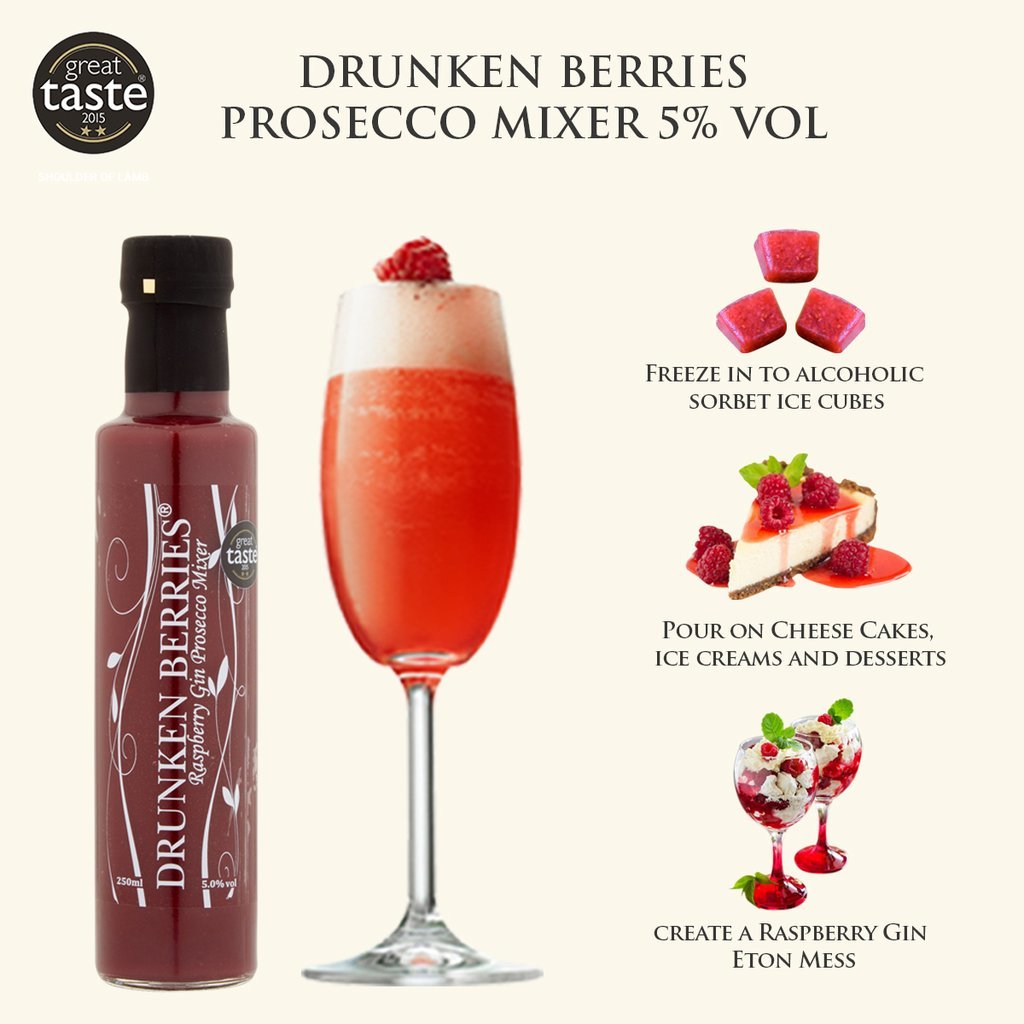 The good news is the taste is bona fide award-winning. The Raspberry Gin Prosecco Mixer has been twice awarded the Great Taste award in both 2015 and 2017.
You can buy two in a set, either opting for two Raspberry Gins or experiment with your desserts and add Blackberry Brandy Mixer instead.
It retails for £19.99 for two, or if you're lucky, Tesco may also have it in stock for the bargain price of £5 for one.  That's reason enough for us to want to celebrate.
---
More: