As 2018 officially starts we've been thinking about how to take the oh-so-popular pink gin and add a refreshing twist to it. We especially love pink grapefruit.
Simply by adding any kind of fruit to a glass immediately makes us feel we've achieved some form of New Year resolution. Plus, the fact that it's pink just adds to the feel-good factor.
We wouldn't just talk about any pink grapefruit gin, however. Burleighs Pink Edition takes vibrant grapefruit and adds in a delightfully floral touch.
This gin also contains hisbiscus but takes oriental inspiration in the form of cherry blossom and rose petals. Now, that's exactly the type of pink ginspiration we need!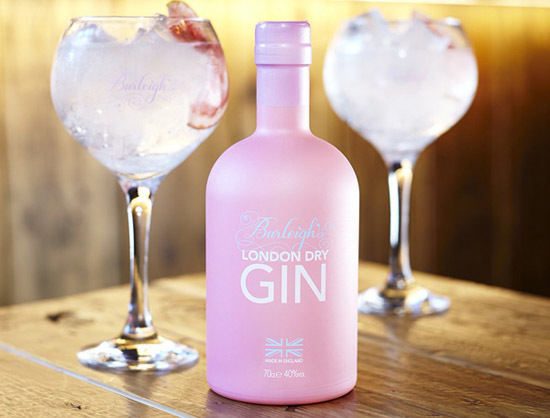 ---
See: We review the Japanese-inspired Jinzu Gin
---
Although billed as a 'limited edition gin' the concept isn't entirely new. Burleighs Pink Edition is actually the brainchild of master distiller Jamie Baxter back in 2016. After visiting Japan, he was inspired to add the unique botanicals to the base London Dry Gin.
The result is both a gin that's sweet, floral and just a little bit zesty. It must have proved pretty popular as the gin is still in featured in the London Dry Gin range.
To serve, simply add in Fever-Tree's Aromatic tonic water, ice and a slice of pink grapefruit to a balloon glass and you've immediately got a premium, fruity upgrade to one of 2017's hottest trends.
Alternatively, channel a Japanese garden and use hibiscus or rose petals as a garnish.
Most wonderfully of all, it all comes in one rather fetching opaque, bright pink bottle. Just in case you feel the botanicals alone aren't quite saying 'pink gin' to you…
Burleighs Pink Edition is available at the Whisky Exchange for £42.25
---
More: