You've probably seen plenty of gin food products of late: gin crisps, gin cream, gin mince pies. You name it and it'll probably be out soon if it isn't already.
We're not complaining, but retailers can effectively chuck juniper into anything to jump on the gin train and gin-flavoured food is commonly alcohol free.
The Gin Kin is pleased to report that's not the case with the boozy pastilles from Smith & Sinclair.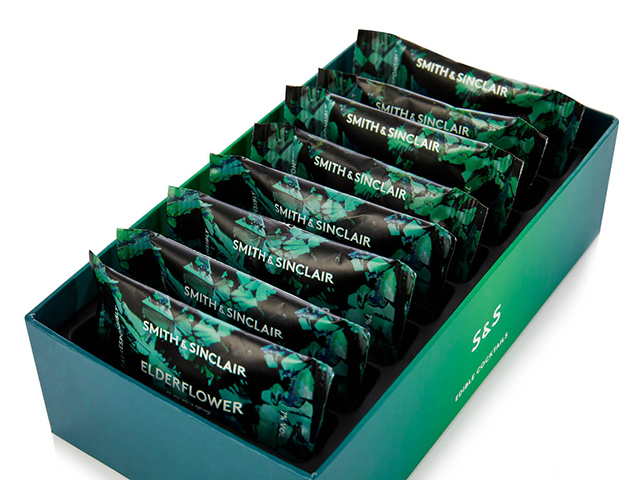 Infused with gin, vodka, whisky and rum, each edible gin sweet comes in at 7% alcohol, about half a shot per pastille.
The London based startup launched three years ago, inspired by a modern day dating conundrum. Founders Melanie Goldsmith and Emile Bernard hosted a date night that encouraged in-person connection (what?). Edible gin was borne out of a need for adult pick'n mix for these playful east London date nights.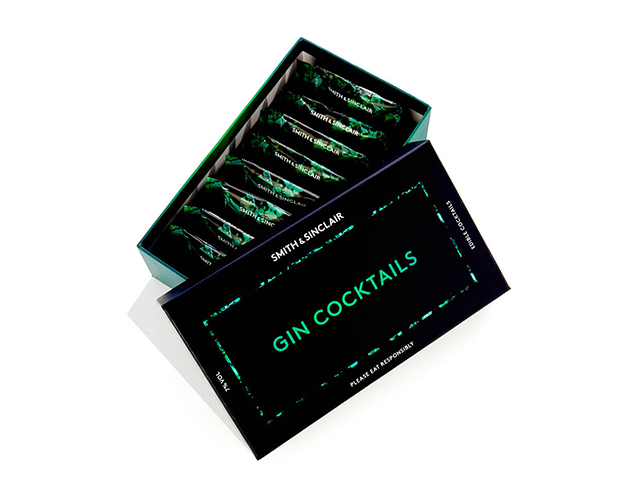 The Gin Collection box features eight sweets in two flavours: gin and tonic and elderflower spritz. Premium London Dry gin, fresh fruit, herb and syrup mix lend the gin food element to the edibles.
Smith & Sinclair's gin and tonic pastille is described as a "violet infused pastille, coated with a tart lemon sherbet infused sugar" whilst the elderflower spritz is gin and elderflower flavoured, obviously, but coated with thyme infused sugar.
Miles posher than Skittles vodka jelly shots, these edible gins are a definite upgrade for 2018.
Smith & Sinclair's Gin Collection (8 pieces) and Large Gin Collection (16 pieces) are available for £15.99 and £25.99, respectively. Check out their website for more edibles with vodka, whisky & rum.
---
More gin food mash ups