Here at the The Gin Kin office, we genuinely have a conversation that goes a bit like this. Someone will say they have a gym induction and what follows is a ten minute misunderstanding around the word 'gin' instead.
It seems clear to us that rather than hit the gym, what we really should be doing is drinking gin.
Fortunately for us, British brand Ellie Ellie clearly understands this tussle oh-so-well. Their clever water bottle combines a gym essential with a slick slogan.
No wiser words have been inscribed onto a bottle than "Gym? I thought you said gin!"
As we regret that extra roast potato and wonder how we could have near-finished our gin cabinet, the struggle has never felt quite so real. Do we have to go to the gym? Must we give up gin?
The good news is if, like us, you tend to hit the gym to feel better about having more gin, you can do so in style. Hurrah.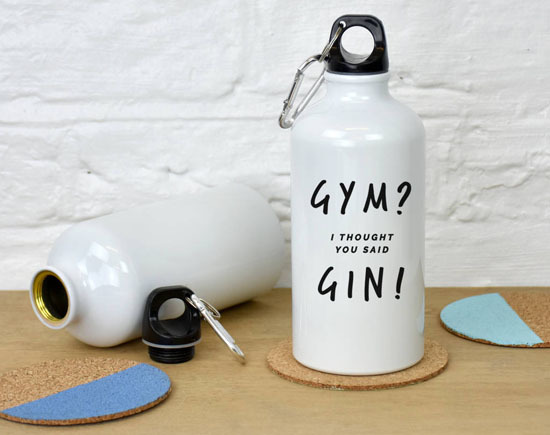 The bottle comes with both a sports cap and a screw top so is ready to pop into a backpack without spilling the contents.
If you're feeling particularly humorous, you can also opt for a matching sweatshirt, t-shirt, vest, tote bag and mug.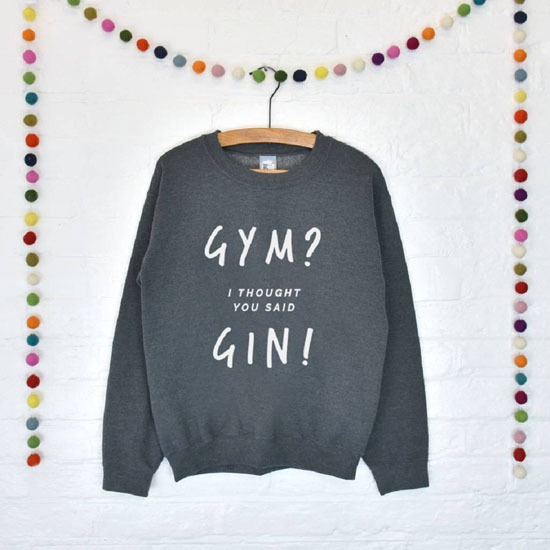 Best of all, if you've already purchased your New Year gym membership but change your mind next week, you'll still have use for this handy bottle in your life.
This water bottle needn't see the inside of the gym if you opt to use it as an everyday item, right? You can always use it to combat your thirst at work… We won't say a word, we promise.
---
More: