If there's one thing we've learned from 2017 it's that locally sourced botanicals are here to stay. Rhubarb was a major success story; now meet the next one guaranteed to set your glass abuzz: Warner Edwards Honeybee Gin.
This gin takes the expression "things you find on a farm" to a completely new level. After wowing us with Victoria Rhubarb Gin, Warner Edwards have combined locally sourced honey and a dollop of nectar from their very own hives on Falls Farm.
Recently featured on BBC One's The Farmer's Country Showdown, Warner Edwards make their gin in a 200-year-old barn in Northamptonshire. Their gin is not just inspired by the countryside; its bespoke flavours are developed using the farm and its hedgerow botanicals.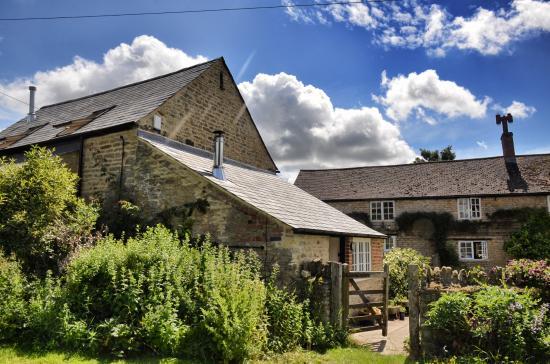 The honey for the gin is collected on-site and is infused with a further 28 natural botanicals. The result is a gin which is sweet and silky. Both zesty and floral, Warner Edwards Honeybee Gin features notes of camomile, rose and hibiscus. Serve it with a Mediterranean tonic water to really enhance the floral notes of this one.
What's even more bee-utiful is this naturally sweet gin has been released in partnership with the Royal Horticultural Society (RHS). We love that every purchase of this gin comes with a packet of wildflower seeds so that you can plant your very own bee-friendly botanicals. You can even visit the bees by joining a Warner Edwards Curiosity Tour. Now that's commitment to locally sourced botanicals.
Honeybee Bee Gin is the second gin to be released as part of Warner Edwards' Botanical Garden range. The first, Melissa Gin, was released in October 2016 and featured lemon balm.
Warner Edwards Honeybee Gin is available on Amazon now for £40. 
---
More: