If gin is king right now then organic gin is the prince-in-waiting. Our continuing desire for increased environmental and welfare standards means organic gin is on the rise.
There's nothing like feeling good about what we consume. Enter organic gin. Certified by the Soil Association to meet a strict set of guidelines. The idea is to ensure the highest possible standards of animal welfare, environmental and wildlife protection.
We've seen this thought process recently in Warner Edwards' Honeybee Gin. Purchasing a bottle not only gives you one tasty gin, but you'll also receive a packet of wildflower seeds so that you can plant your very own bee-friendly botanicals. In other words, you'll be helping out the bee population.
However, that's not exactly what organic gin is. Organic gin is defined as being distilled from organic grains which have minimal environmental impact and reduce potentially harmful chemicals.
A gin must contain absolutely nothing but the finest organic grain, the purest water and 100% organic botanical herbs.
So not only will you be enjoying a glass of gorgeous G&T, you're both helping the environment and safe in the knowledge that you're consuming the 'good stuff.' Result!
If you fancy trying one, here are our picks.
Juniper Green Organic Gin – 70cl (40%) Vintage Roots, £21.50

The world's first organic gin, Juniper Green has won several awards for its smooth and clean taste. Juniper Green Organic Gin only includes natural botanicals which are grown organically under the control of the Soil Association. Organic grain spirit completes the Juniper Green recipe.
---
Juniper Green Trophy Organic Gin – 70cl (43%) The Whisky Exchange, £27.75
If you love Juniper Green but fancy a higher strength, the distillery also produces Juniper Green Trophy Gin.
It's made with botanicals including wild juniper, coriander and angelica – all of which are organic.
The taste is big and bold with notes of wood spice and citrus.
---
Prairie Gin – 70cl (40%) Amazon, £34.95

Herbs, sage and exotic spices complement the dry and refreshing taste of Prairie Gin.
Every batch of Prairie farm-crafted spirits begins as single vintage organic yellow corn grown on family farms.
---
Kew Organic Gin – 70cl (46%) Laithwaite's Wine, £29.99
Crafted using seasonal flora from the Royal Botanic Gardens, Kew is the perfect London Gin. Plus, the packaging is just so lush.
It is non-chill filtered, hand bottled and hand labelled, featuring a design inspired by the many plant drawings in Kew's archives.
---
Spirit of Hven Organic Gin – 50cl (40%) Master of Malt, £32.99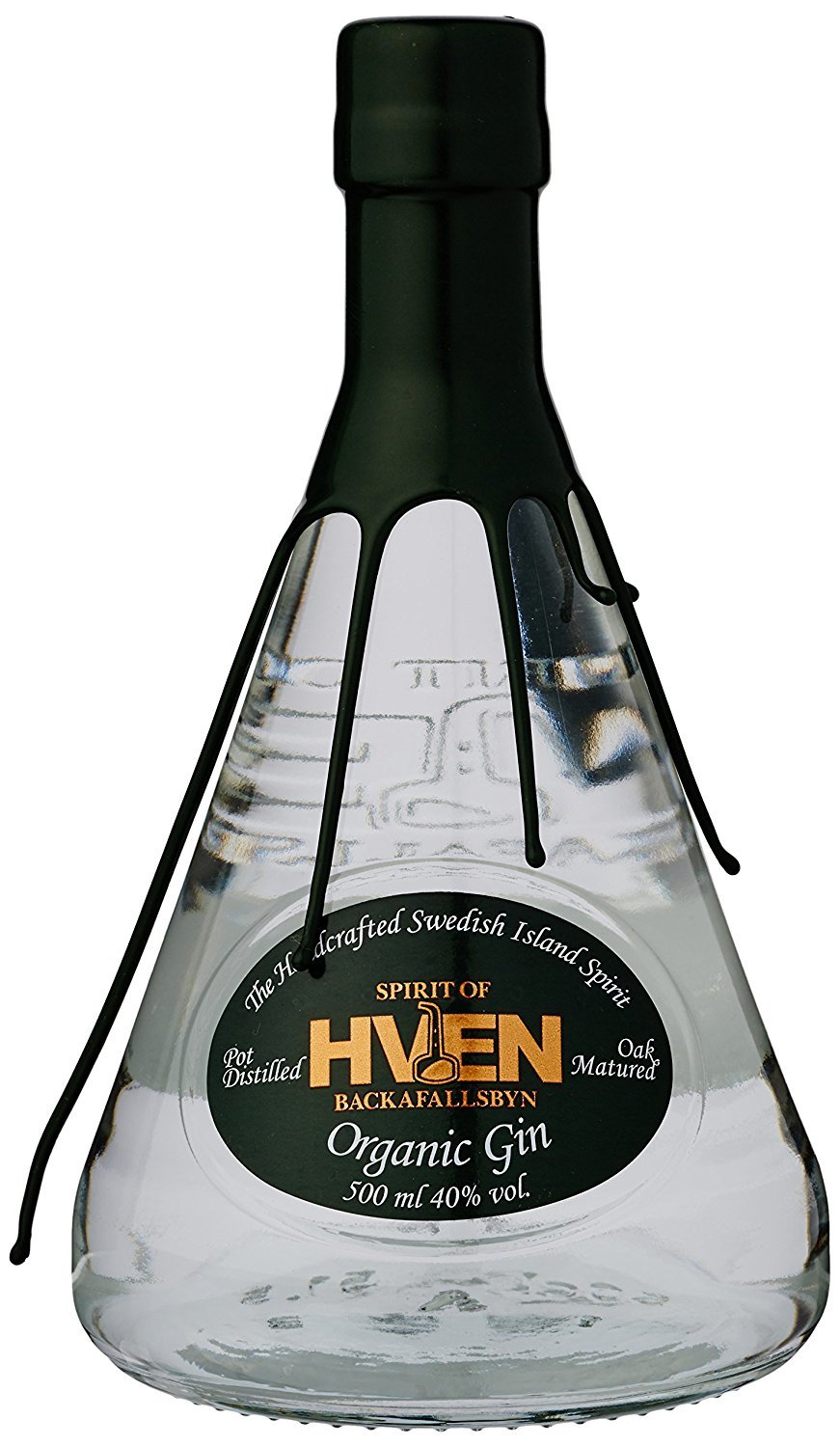 Spirit of Hven stands out not only for its unusual packing but its fine oak matured taste.
A top quality, handcrafted gin from the Swedish island of Hven, this is an organic wheat gin that is pot distilled.
Interesting fact: Spirit of Hven Organic Gin is the only gin served at Copenhagen's Noma, the 'Best Restaurant in the World' (Restaurant Magazine 2010, 2011, 2012 & 2014).
---
Farmer's Small Batch Organic Gin – 70cl (46.7) Master of Malt, £43.99

Farmer's Gin is perhaps the quintessential organic gin. It's handcrafted in small batches from carefully selected botanicals and the purest grains.
The distillate is made from sustainably-farmed grain grown in the U.S and is named in honour of the four farmers whose organic crops are used to create it.
---
Highgrove Organic Hedgerow Liqueur – 35cl (26%) Fortnum & Mason, £19.95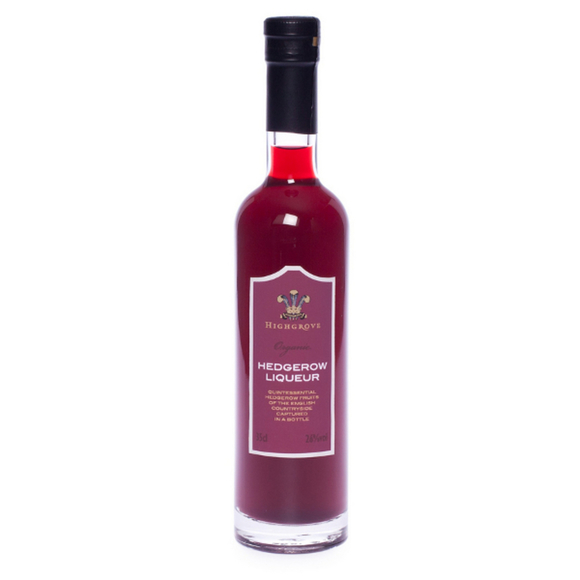 If you fancy a slice of exclusivity, try Highgrove Organic Hedgerow Liqueur. Purple elderberries and black-blue brambles come to the fore in this delicious liqueur.
Produced in the private gardens of His Highness The Prince of Wales at Highgrove in London, it's not available outside Europe.
---
Da Mhile Seaweed Gin – 35cl (42%) Vintage Roots, £17.50

Distilled with herbs, spices and local seaweed, Dà Mhìle Gin is an artisan botanical gin produced at the first organic farmhouse distillery in the UK.
This gin is infused with handpicked seaweed from the Celtic coast for three weeks, giving it a lovely light green hue before being triple filtered and bottled.
There's nothing fishy about this gin, it's the reel deal!
---
Hernö Gin – Master of Malt, 50cl (40.5%) £30.45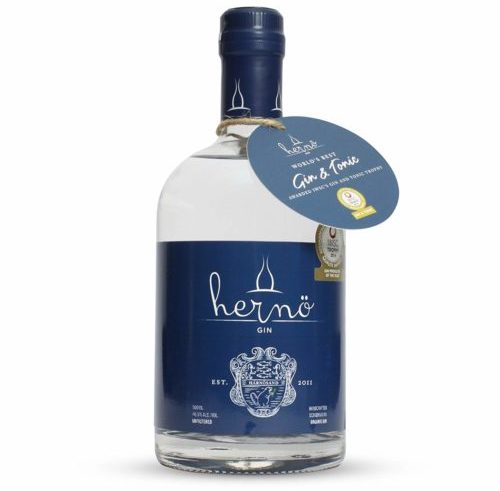 Hernö Gin from Sweden is the most awarded gin in Europe for the last 4 years, picking up IWSC Gin Producer of the Year and World's Best Gin for Tonic in 2016. Master Distiller, Jon Hillgren also picked up the Gin Grand Master award in 2016, 2015, and 2013.
After an introduction like that there's not much more left to say except that only 8 natural and certified organic botanicals are used and… just try it!
---
Thompson Brothers Organic Highland Gin – 50cl (45.7%) The Whisky Exchange, £32.75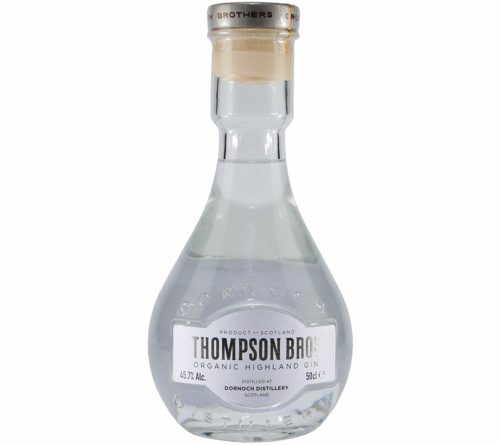 This gin is named after Philip and Simon Thompson, the brothers behind the Dornoch Distillery.
Botanicals include juniper berries, angelica root, cardamom seed, aniseed, orange peel, lemon peel, coriander seed, meadowsweet, elderflower, black peppercorn and freeze-dried raspberry.
If you ever visit the Dornoch Castle Whisky Bar they will serve this gin with fresh lemon peel and a pinch of cracked black pepper.
---
More: