If there's one thing that's on par with gin and tonic, it might just be cake. We've said it before but gin is one seriously versatile ingredient. So versatile in fact that it's perfect for adding to your cooking or baking.
Gin cake is officially here to stay and you can bake up your goodies with this gin and tonic cupcake kit.
Whether you're a seasonal baker or a complete novice, this kit will give you the real baking from scratch experience.
There's everything you need to create the cupcakes of your dreams including an easy to follow recipe card by Michel Roux OBE, cases, a testing skewer, piping bag and metal nozzle.
Additionally, the kit contains cake mix, icing, twelve cupcake cases and a butter measure. Ideal for creating 12 super zesty homemade gin and tonic cupcakes at home.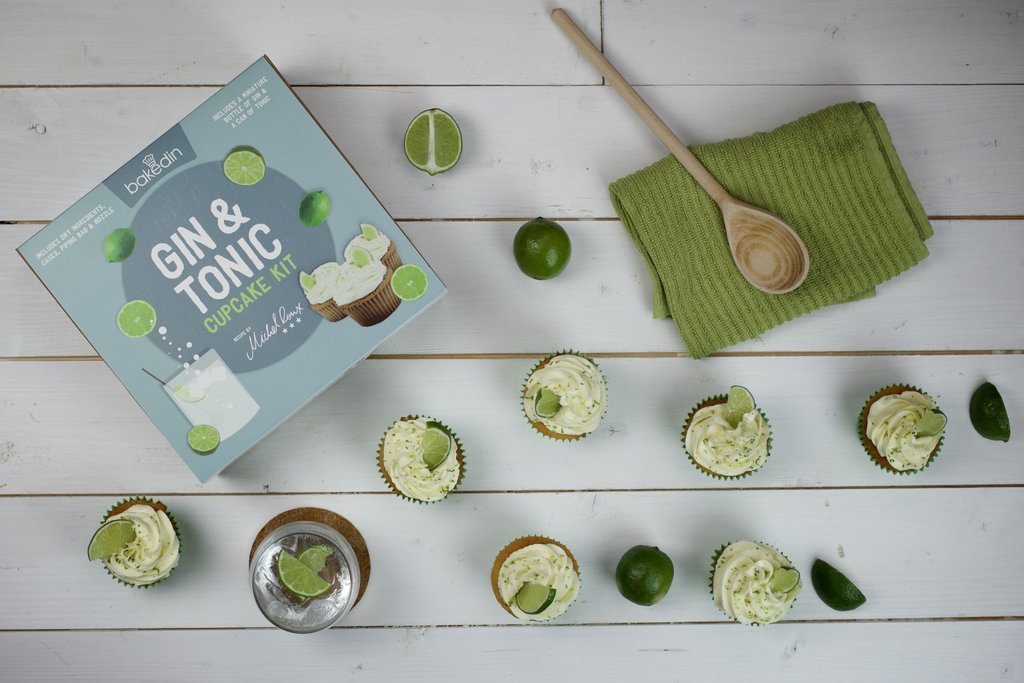 We have to say, though, that it's the key ingredient that really takes our fancy. You must be over 18 to purchase the kit as it naturally includes its very own gin and tonic. We don't know about you but we picture a Sunday afternoon complete with baking and booze. We just hope at least some of the gin ends up in the cupcakes!
Alternatively, this gin and tonic cupcake kit would be perfect for a birthday, anniversary, or any special occasion at all when it calls for cake. Let's face it, what occasion doesn't?
Hot tip: If you're a bit of a baking professional, you might also be interested in topping your cakes with gin and tonic frosting or baking up a batch of raspberry-rose gin rickey cupcakes complete with a dash of raspberry gin liqueur. We'll have it all please.
Gin & tonic cupcake kit, £20, is available from Bakedin.co.uk 
---
More: