Sure, you could sip gin and gaze under the stars for Valentine's, but this gin workshop could be the cutest Galentine's Day outing.
Galentine's Day, as coined in the American programme Parks and Recreation (may it rest in peace), is celebrated on the 13th of February. On that day, the ladies of the show ditch whatever other halves they have for a friendship love fest. It takes place, as all great things do, over brunch.
To quote protagonist Leslie Knope:
"Oh it's only the best day of the year. Every February 13th, my lady friends and I leave our husbands and our boyfriends at home, and we just come and kick it, breakfast-style.

"Ladies celebrating ladies. It's like Lilith Fair, minus the angst. Plus frittatas."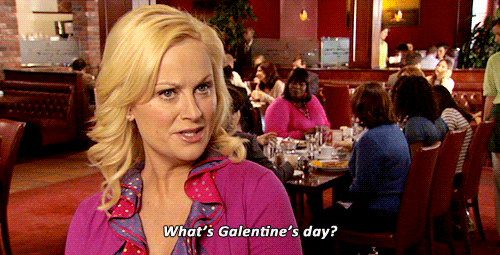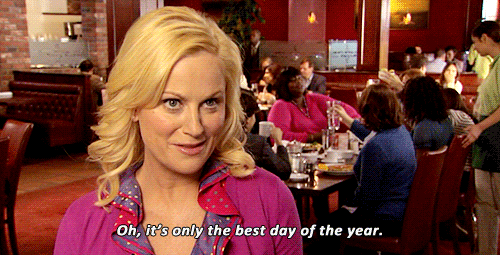 Whilst this isn't on the 13th, we think Leslie Knope and friends would be into it.
Glasgow florist Little Botanica, Eden Mill and House of Fraser are teaming up for a flower crown and gin workshop in Glasgow on 10 February.
Little Botanica's expert florist will lend some tips and tricks on how to make an Instagram worthy flower crown. From selecting the best blooms to securing your work of art with wiring and tape, you'll end up with a lush flower crown you thought only a pro could pull off.
And to enhance your creativity, Eden Mill's Mixology Cocktails will be fuelling the DIY session. The premixed bright little bottles come in four varities: Berry Bramble, Basil Smash, Citrus Fizz and Roasted Martini.
If you can't make it, Little Botanica offers private sessions for hen dos, birthdays and for the general reason of "they're really pretty and me and my pals want to do it," which is fair enough.
Little Botanica's Flower Crowns with Eden Mill Gin cocktails takes place Saturday 10 February from 12 to 2pm at House of Fraser. Tickets are available £45 online.
---
More gin experiences