After what may have felt like an endless January, we've looked up, blinked and realised Valentine's Day is just round the corner.
It's already two weeks and two days to the big day and Edinburgh Valentine's Gin has come back with a cracking new bottle.
The Art Deco style bottle, rose floral design and bits of pink and gold make this a total go to Valentine's gin. The gin itself is a delicate pink (cause, you know, love) thanks to an infusion of rose petals and hibiscus.
Floral and crisp citrus notes are balanced from a botanical mix of chamomile, lemon balm, lemongrass and Kaffir lime leaves. Hibiscus and chamomile lend sweet floral notes whilst the lemongrass and Kaffir lime round the gin out with an herbal and citrus kick.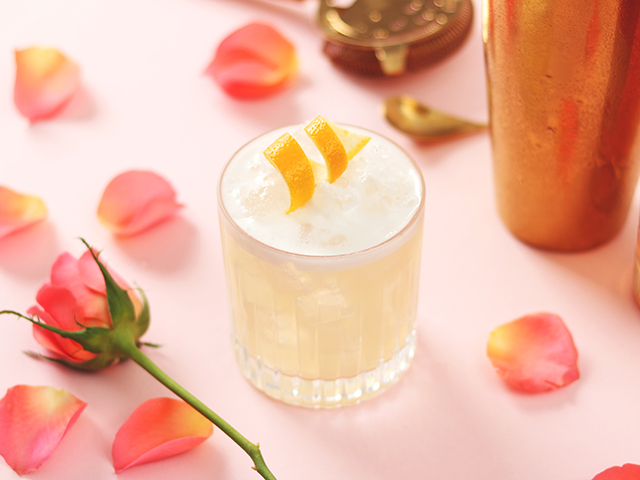 Here's what to expect courtesy of Edinburgh Gin:
Nose: Pronounced juniper balanced by zingy citrus and subtle floral notes.
Palate: Gentle with a hint of chamomile, contrasting with the tang of Kaffir lime.
Finish: Gentle and sweetly smooth.
There are just 3,000 bottles up for grabs, which may sound like a big run, but Edinburgh Valentine's Gin is a limited edition bottling here just until stocks last.
"At Edinburgh Gin, we love to share our passion for making truly distinctive gin," said Edinburgh Gin's head distiller Dave Wilkinson.
"By blending botanicals including chamomile, lemon balm, lemongrass with distinctive, romantic floral tones of rose petals and hibiscus, we have created a gin that works perfectly with the indulgent flavours of the season. It makes the ideal Valentine's gift for those seeking something unique for their loved ones."
Edinburgh Gin recommends pairing it with  tonic, soda or rose lemonade for a Valentine's Day cocktail to the fullest.
Edinburgh Valentine's Gin will be available online soon so watch this space.
---
Read more