Whilst we're still waiting for floating cars and casual space travel, The Gin Kin is pleased to share that the bartender robot has arrived.
A cocktail-mixing bartender robot, created by UK-based design firm Factorylux and robotic arm manufacturer ST Robotics, debuted at this year's London Design Festival.
Even cooler, the bartender robot mixed cocktails just using audio frequencies. Set to the electronic arrangements of Delia Derbyshire, the English composer famous for creating the Doctor Who theme song, the 'Cocktails and Robots' exhibition unveiled a human and robot encounter.
You've got that right — a bartender robot served drinks inspired by Doctor Who music.
Like all good things, cocktails and the joy which they bring served as inspiration.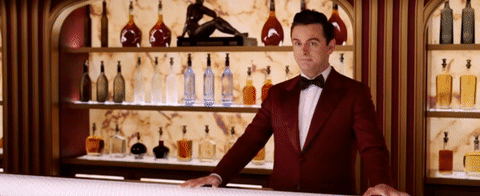 "We're a small and new lighting design manufacturer who was looking to disrupt a saturated market," Factorylux Co-Founder Stanley Wilson said.
"We had been throwing small parties for designers and we found the most cost-effective, the most standout and successful strategy was to serve cocktails. We encountered ST Robotics, whose unique approach of affordability, allowed a small company like us to successfully implement our first robotic project."
Fun fact: the Doctor Who's title song is one of TV's first theme songs composed entirely electronically.
No news of when the general public can get this fitted at home, but we'll keep you updated.
---
Read more