Here's our little secret: the second spirit running through The Gin Kin is actually coffee.
Straight up, spiked with syrup or, even, gasp, instant, the truth is we're a caffeine fuelled, gin loving production.
Luckily, Poetic License Distillery debuted an Espresso Gin this month. The limited edition bottling from the Sutherland based brand brings a fresh coffee twist to the table.
And surprise, surprise, we are welcoming the advance of espresso gin with open minds and hearts.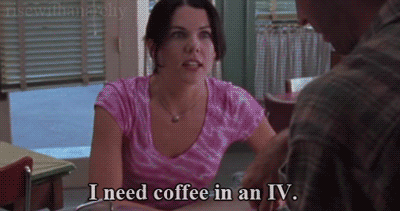 Poetic License says their gin is led, unsurprisingly, by freshly ground coffee on the nose with sweet citrus and juniper. To taste, the gin is said to lead with a wave of sweet coffee flavour, followed by fruity notes in harmony with hazelnut and vanilla.
Other more typical gin botanicals include lime peel and pepper.
Can you take a wild guess at what cocktail this would be amazing with? None other than an espresso martini. Generally that means two parts gin, 1 part coffee, 1 part coffee liqueur (i.e. Kahlua) and sugar syrup. Yum.
Although White Russians are typically involve vodka, Kahlua and cream, you could swap the vodka for espression gin. Coffee and Kahlua are fast friends, so why not add gin into the mix?
Poetic License's other gins include Northern Dry Gin, Old Tom, Picnic Gin (strawberries and cream gin) and Fireside Gin (mulled winter fruit and juniper gin).
Poetic License Espresso Gin (70cl, 44.5% ABV) is out of stock from Poetic License. The gin is still available from Master of Malt (£30.51) so jump on it if you're keen!
---
If you like espresso gin, try…