There's that magic overlap between things that are great and things that are good for you. It's a rare thing — pretty much mythical when it comes to drinking— but it would be a disservice not to tell you when something comes tantalisingly close.
That's the case today with London Essence Co's beautifully packaged and alarmingly low calorie light tonic water.
It's 20 calories per 100ml, making one bottle just 40 calories a pop. A standard 25ml measure of gin is 60 calories, so the grand total for a gin and tonic? 100 calories.
Seeing as there are already fewer calories in gin than a glass of wine, that's one amazing solution.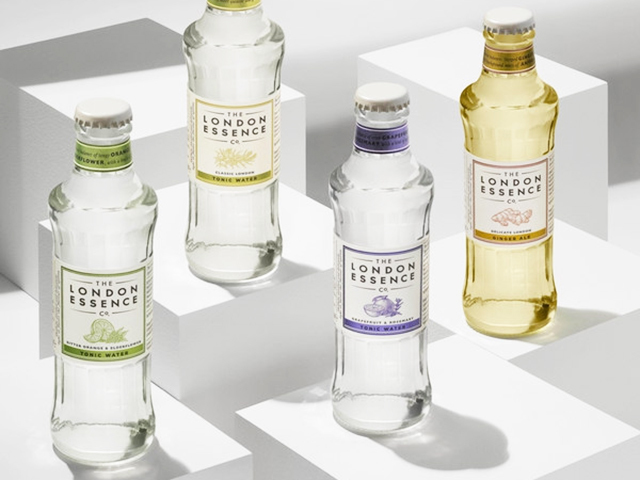 Happy news if weight loss or mindful drinking were one of your New Years Resolutions. And cheers either way for this is a gorgeous tonic.
And, more importantly, the flavours are pretty fab. We reckon London Essence Co's Rhubarb & Cardamom Tonic would be a delight, if you already love Fever-Tree's Cinnamon Tonic Water.
Not to mention the Bitter Orange & Elderflower would be heaven with a spiced gin.
Grapefruit & Lemon Verbena Soda is a natural for cocktails or mixed in with herbaceous gins. Yum.
London Essence Co comes by way of its parent company, Britvic. The line isn't marketed as light tonic water, but each variety contains 20 calories or less per 100ml.
---
London Essence Co's full line up:
---
More awesome tonics & light tonic water this way