Think "Brighton" and chances are you'll think of a stick of rock at some point. A popular seaside town, Brighton has a sunny pier, amusement arcades, quirky shops … and now lollipops infused with sweet, sweet gin.
It's all the brainchild of local tipple Brighton Gin. Distilled beside the seaside, this gin embodies the spirit of the town. First of all, the branding is magnificently quirky. Its logo features the shining lights of the town, while an admission ticket forms the bottle's labeling. It's all the perfect shade of light green.
Only now it's got even better with the introduction of these adorable lollipops. Each one is infused with actual Brighton Gin.
Not content with creating their very own rock, these lollipops come just in time for Valentine's Day. Each is branded with the phrase "You're the Brighton Gin to my tonic" and have the same green colouring of the gin branding.
You can either buy a pack of 3 for £8 or match it with a corresponding bottle of gin. Each bottle comes in 700ml, 350ml or 50ml quantities. At 85g though these lollipops are more than a match for the size of the gin!
We reckon they would make the perfect Valentine's gift for any gin lover. If you've fallen in love, be sure to buy one as soon as possible as they are limited edition.
Alternatively, we also love these Gin & Elderflower lollipops from Holly's Lollies. Also made from gin, it could be the ideal present for any gin lover who loves elderflower tonic water. We love its vibrant colouring and quirky phrasing.
Retailing for £4.50 from notonthehighstreet, these gin lollies are most definitely a Valentine's gift with a difference.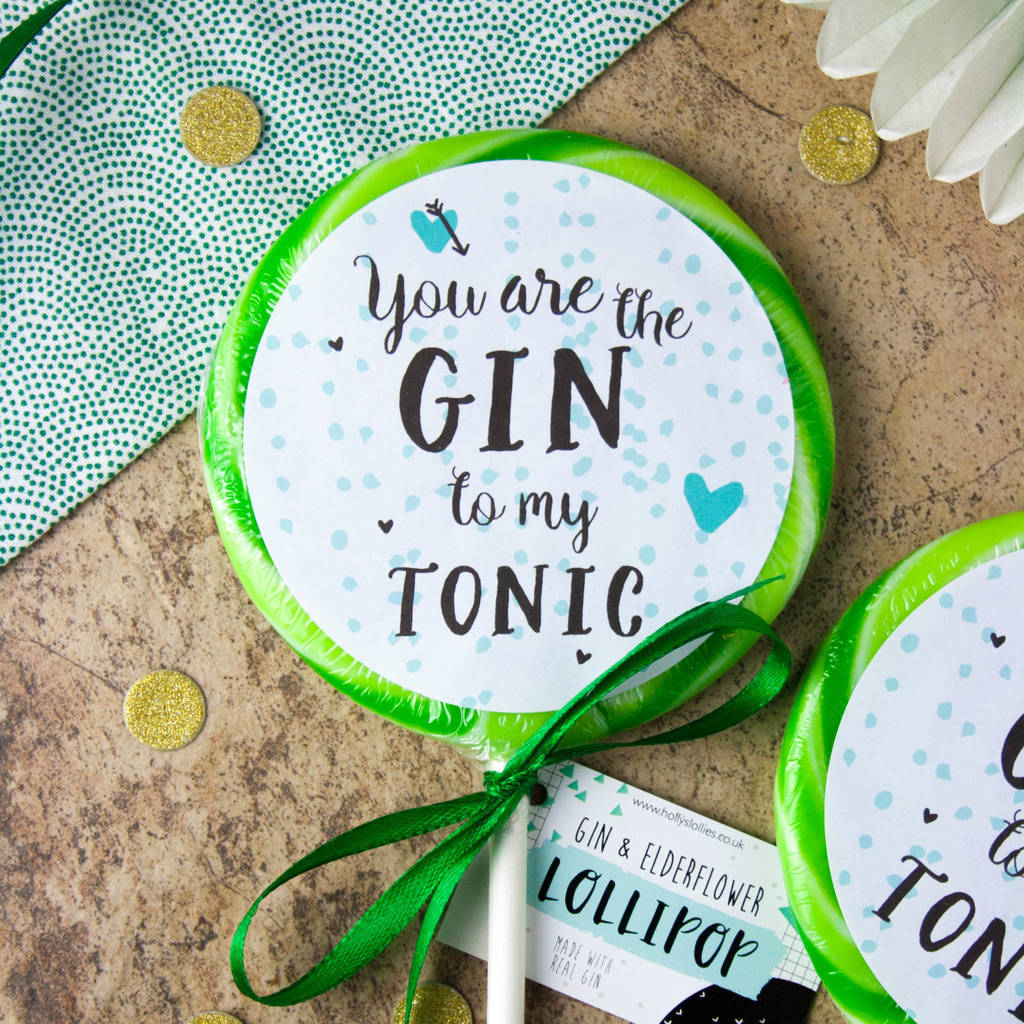 ---
More: