If you just can't get enough of sweet gin liqueurs, then you're going to love this dreamy offering from Poetic License. What could go better with your Espresso gin then a slice of baked apple and salted caramel goodness?
This tantalising tipple combines the spiciness of apple and cinnamon with the syrupy sweetness of caramel. Just like everyone's favourite apple pie, this gin liqueur is essentially liquid dessert.
Made in a 500 litre still in Sunderland, it uses Poetic License's Old Tom Gin as a base. If you're unfamiliar with the distillery, the original base gin takes inspiration from a drink popular in the 1800s and features hibiscus and rose petals. 
These liqueurs are part of a bigger range released by the company in recent years. Renowned for creating inventive flavours, there's also Blackcurrant and Ginger, St Clements and Sarsaparilla if you so fancy. The idea is you'll be transported to the taste of your favourite treats from the past.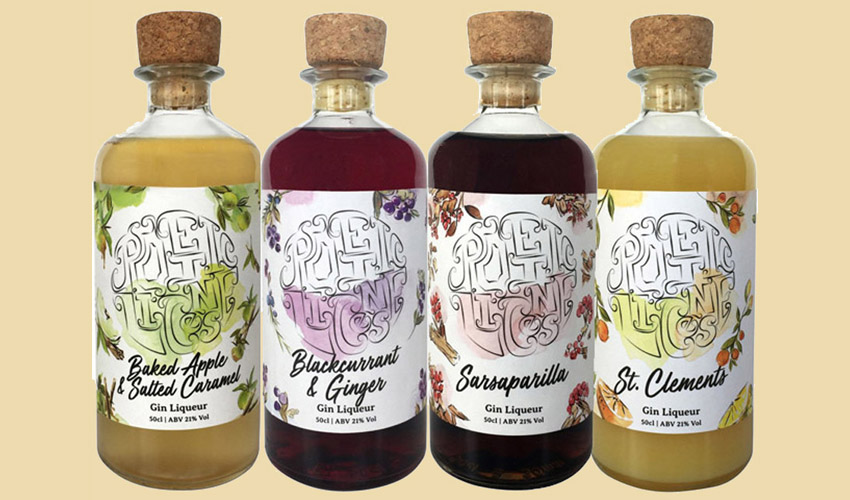 While the blackcurrant liqueur is likened to boozy Ribena and Sarsaparilla is one for lovers of soda pop, Baked Apple is reminiscent of apple strudels.
The flavour has notes of "sweet, cooked apple backed up by warming cinnamon and seasoned caramel."
You can add it to your favourite tonic water, or simply over ice. What we love about liqueurs is you can also add them to champagne or Prosecco for a sparkling treat.
As liqueurs, they tend to be lower in alcohol than gin and can really sweeten the taste of bubbly. Not to mention we adore the idea of taking a classic taste like apple pie and giving it the twist of fizz.
If you'd like to buy your very own bottle, you can pick it up for a very tasty £20.10 for 50cl on The Drink Shop.
---
More from The Gin Kin: