First there was the pink gin craze. But recently, you might have seen that the internet's gone wild for violet gin.
With good reason, who needs pink when you can have a gorgeous purple hue in your glass?
Typically developed from violet blossoms, this is a gin that often takes on a light purple or even blue colouring, with a taste profile that can range from berry-tastic to sweet and pastel-y.
If you fancy trying one for yourself, our guide's here to help.
Boë Violet Gin – 70cl (41.5%) The Drink Shop, £27.95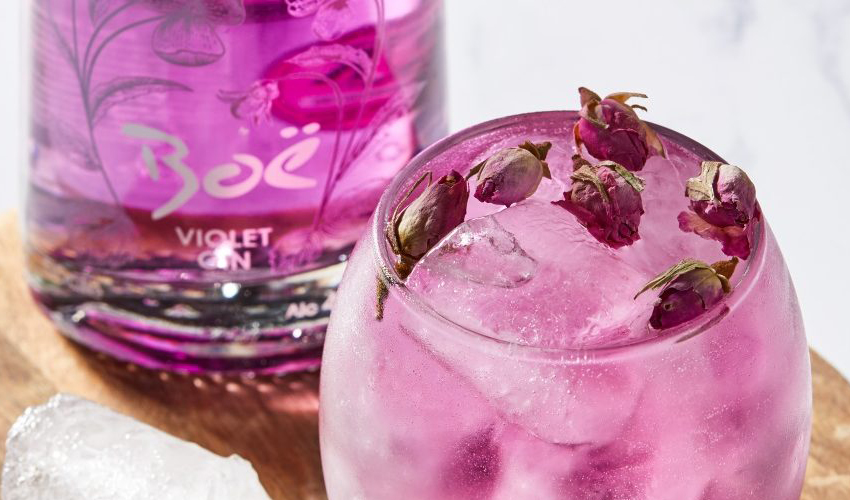 A popular gin from last year, Boe's Violet Gin is a striking purple colour in the bottle. Poured into a glass, the colour profile is actually a lot closer to a typical gin than you might expect.
There's a definite purple sheen to the drink but don't necessarily expect vibrant purple. The taste is reminiscent of blackberries in a summer field; just pop one into your glass to really make it sing.
---
JJ Whitley Violet Gin – 70cl (38.6%) B&M Store, £14.99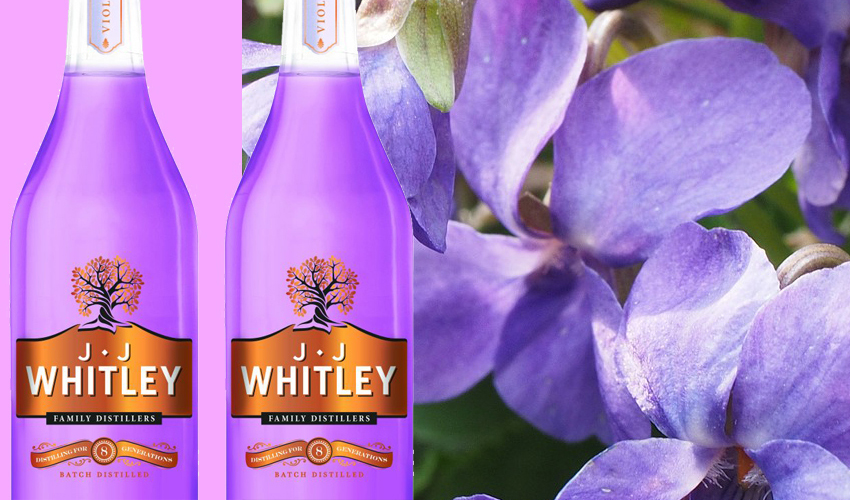 J.J. Whitley has followed the incredible thirst for gin innovation with the launch of their very own violet gin.
The Chester-based distillers released their violet gin to coincide with World Gin Day mixing a blend of eight botanicals, including juniper, angelica root, coriander and liquorice, which all complement the exceptional burst of flavour from the violet.
Its vibrant colour can help make flavoursome cocktails or simple G&T's with a slice of grapefruit. The only limit is your imagination!
Available in-store at B&M | Read more at J.J Whitley Violet Gin
---
Zymurgorium Sweet Violet Gin – 50cl (18.7%) Amazon, £19.95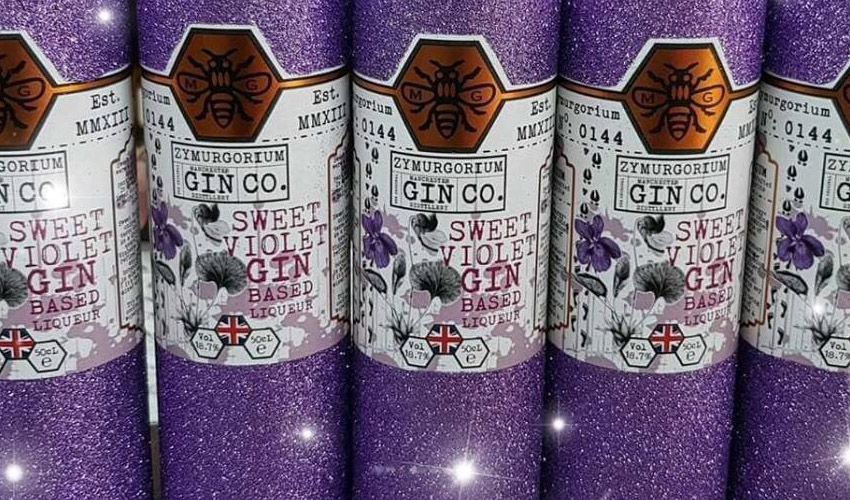 It might seem like violet gin is something straight from a scientific experiment. For Sweet Violet Gin creator Aaron Darke, that certainly seems the case.
Using his love of nature, culture and science, Darke has used sweet violets to create a distinctly Parma Violet taste.
It even has its very own scientific-sounding cocktail called the Statospheric Aviator. Colour-wise, expect a light violet colour.
£19.95, Amazon | Read more about Sweet Violet Gin
---
Whitley Neill Parma Violet Gin – 70cl (43%) Morrisons, £22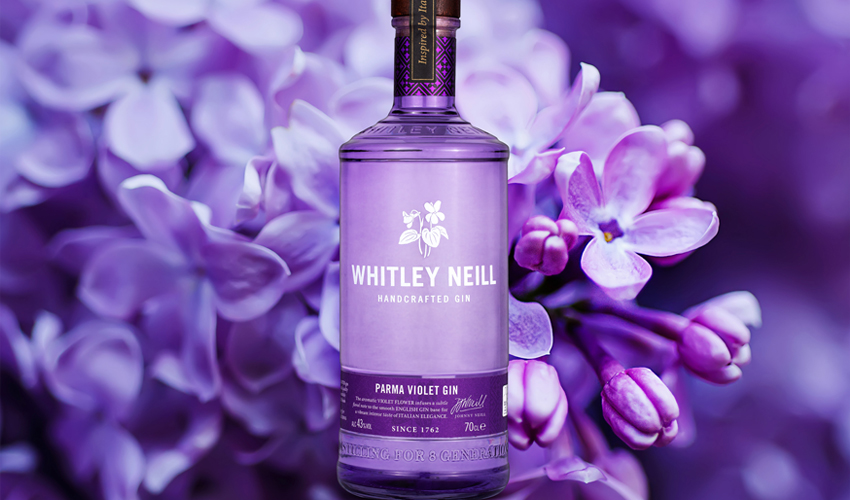 Whitley Neill, the distillers who brought you inspiring gin creations such as Pink Grapefruit Gin, Blackberry Gin and Cucumber and Aloe Gin, have entered into the violet gin market with a Parma Violet Gin.
The Liverpool-based distillers newest offering is described as taste with an "aromatic violet flower infusing a subtle floral note to the smooth English gin base for a vibrant intense taste of Italian elegance" which will leave you gasping for more.
£22, Morrisons | Read more at Whitley Neill Parma Violet Gin
---
The Bitter Truth Violet Liqueur – 50cl (22%) The Whisky Exchange, £22.75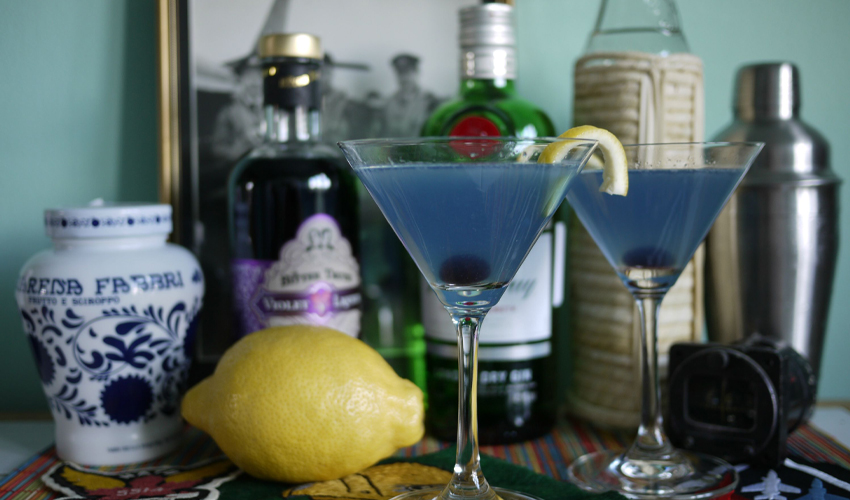 Here's one that's slightly under the radar. The Bitter Truth already has a pink gin and a range of exciting liqueurs to its name. Violet Liqueur looks strikingly vibrant in the bottle.
Unlike some of the others on the list, however, it produces cocktails that are closer to blue on the colour scale. If you fancy going cool blue over purple, this could be the drink for you.
---
Empress 1908 Gin – 70cl (42.5%) Asda, £32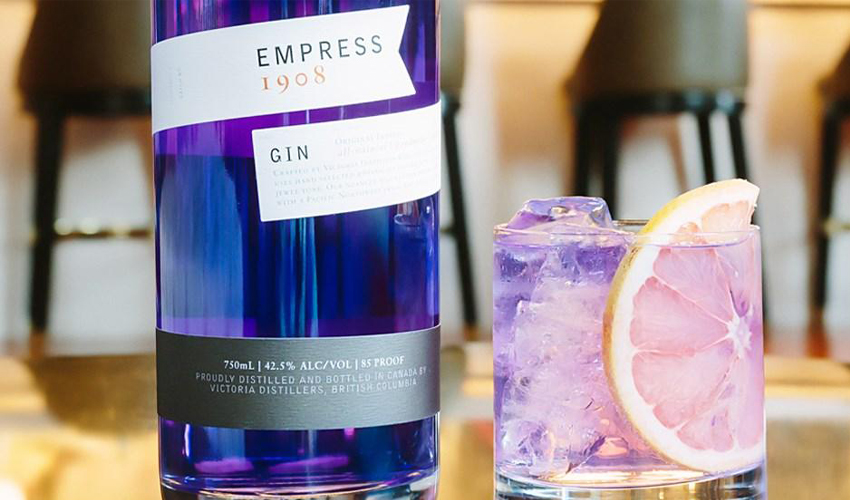 Technically, Empress 1908 is not a violet gin at all. It's a colour changing gin that goes from indigo to pink at the touch of tonic or citrus. So, why has it made our list? Put simply, this majestic gin creates cosmic cocktails that just scream purple. If you've fallen in love with a vivacious violet colouring over flavour, then here's one to add to your list.
£32, Asda  | Read more about Empress 1908
---
Aber Falls Violet Liqueur – 70cl (20.8%)

Amazon, £18.94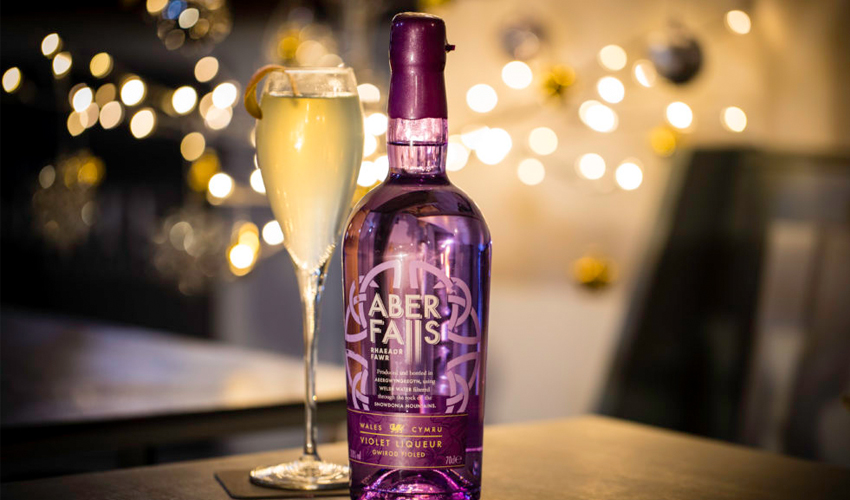 For those interested in Welsh gin, you might be interested in knowing more about Aber Falls. One of the first distilleries to open in Wales in 100 years, Aber Falls produce a range of inventive gins.
This Violet Liqueur joins a stellar line-up alongside Rhubarb & Ginger and Marmalade Gin.
If you're a wine fan then this could be the one for you. Not only does it actually look like a sophisticated wine bottle, it pairs brilliantly with a light, fruity sparkling wine.
---
Follow us on Facebook, on Twitter @theginkin, or on Instagram at @theginkin. If you have a story suggestion email editor@theginkin.com
---
More from The Gin Kin: