Valentine's Day can only one mean one thing in the gin world: lots of pink gin launches. Fresh from us talking about The Lakes Damson Gin Liqueur, it seems the distillery has launched yet another pink classic into the world.
The original Lakes Gin has been infused with tangy rhubarb and rosehip to create a warm and sweet liqueur that complements the fresh and fruity base.
Like others in the range, this liqueur retails for £15 for a 20cl or £27.95 for a 70cl bottle. It comes in a lighter shade than Damson, a pretty baby pink that could make the perfect gift. Alternatively, there's always the option of buying one for yourself and your drinks cupboard.
That's if you get your hands on it. It might be something to do with a certain day in February, but the botanical tipple has already received a massive surge in pre-order sales prior to its March release.
However, the good news is you can sign up to the website's news alerts to be the first to know when the drinks will arrive back in stock. Delivery is expected in mid-March.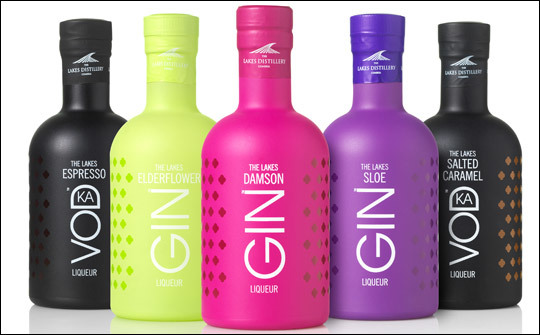 This new Rhubarb and Rosehip Liqueur joins a vibrant line-up of liqueurs from the distillery.
As well as Damson Gin Liqueur (made from Damson plum and cherry) the range also includes Sloe Gin Liqueur and Elderflower Gin Liqueur. Each comes in a funky coloured bottle that are simply collectible.
For the 20cl bottles, Lakes Distillery are currently running a 2 for £25 promotion or each individually retail for £15. We'll take them all please.
---
More: