We have to hand it to Firebox. Love them or loathe them, the gift company sure know how to create a product the internet falls in love with. This time around it's spreadable gin.
Just to clarify, this isn't some bottle of gin that comes in a spreadable consistency, but rather a gin and tonic marmalade you can lather across your toast.
Essentially, it's the perfect booze-infused preserve; an orangey gin dream that will take your morning breakfast from zero to hero.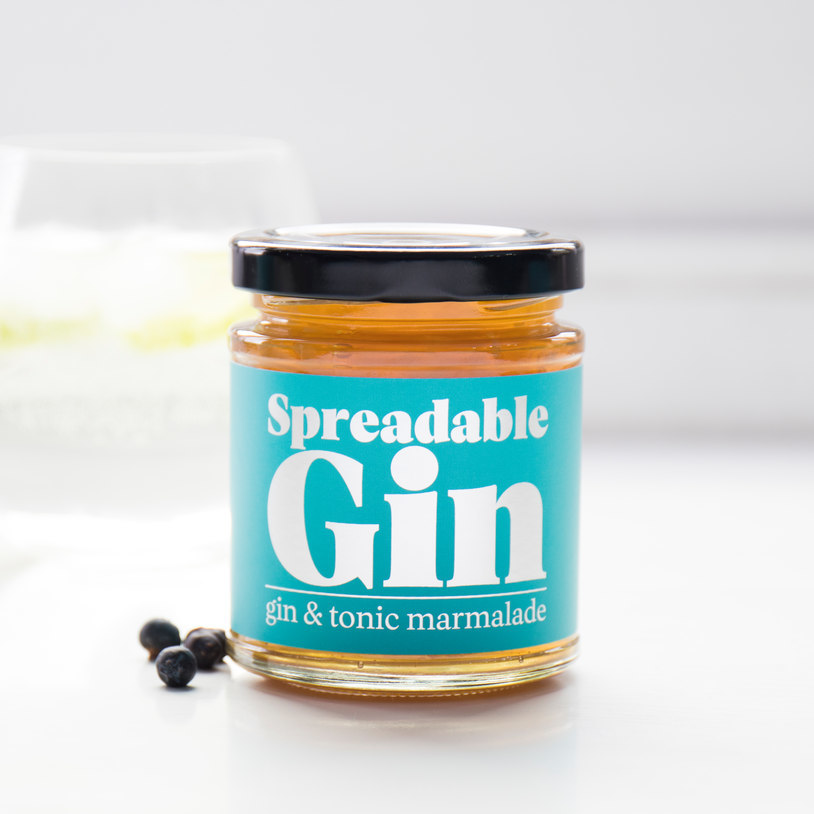 In all seriousness, this may sound a bit odd but we thought it would be the perfect opportunity to highlight the world of gin preserves.
Alcoholic preserves have most definitely been growing in popularity over recent years. Alongside Prosecco jam, gin is also becoming a cupboard essential.
You can have a Pinkster Gin Jam, if you ever fancied giving your raspberry jam a boozy kick. Australian distillery, Four Pillars, also have their very own gin marmalade.
There's also Damson & British Dry Plum Gin Jam, Blackberry & Sloeberry Gin Jam, and Gooseberry & Sloe Gin Jam if you so wish.
In other words, you will never run out of gin and jam options. However, gin marmalade is slightly more elusive.
That's why Firebox's latest release is pretty interesting indeed. We've certainly seen orange marmalade as a unique flavour in gin so this idea takes it to a whole new level.
If you fancy getting your hands on it, you can do so for £9.99 over on the Firebox website now.
The great news is no matter how much you spread on your toast, you can definitely expect no hangover the next day.
---
More: