Fresh off their television debut on this week's Dragons' Den — and yesterday's breaking news — House of Elrick are still up and at it with two new releases.
The Aberdeenshire-based distillers announced the debut of their second releases, House of Elrick Old Tom Gin and House of Elrick Coconut Old Tom.
Based off the original House of Elrick Gin and sweetened with syrup, the Old Tom gins will appeal to gin drinkers with a sweet tooth.
What exactly is Old Tom gin, by the way?
Old Tom gin traces back to 18th century English gin recipes. Nowadays you can expect Old Tom gins to generally be sweeter than your standard London Dry. They tend to be drier than Dutch genever, the OG gin.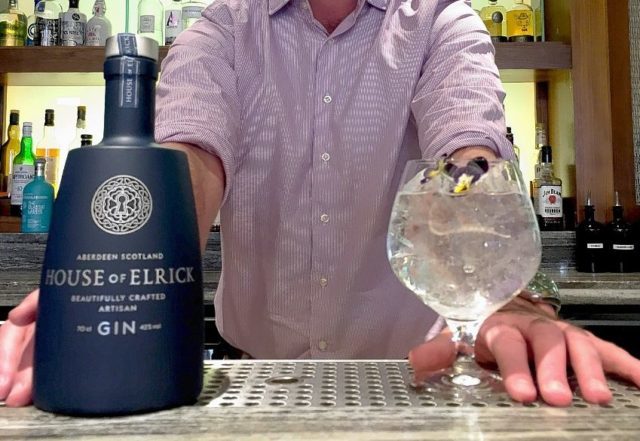 Juniper and rose are said to shine through the Old Tom, which is available from 12 March.
The coconut infused Old Tom, due 2 April, is set to be a dream holiday come true.
House of Elrick Old Tom gins feature fierce looking cats as a little ode to Old Tom signs of yore.
Old Tom gin is historically tied to the Gin Craze of the first half of the 1700s. This gin style can be traced to black cat shaped wooden plaques fixed above pubs.
Entrepreneurial distillers evaded high taxes through these sneaky little signs.  Drinkers would slip money in a tube under the sign. From there, a shot of gin would magically reappear.
Think of it as an old timey G&T vending machine.
House of Elrick Old Tom Gin, £38.50, and House of Elrick Coconut Old Tom, £38.50, are available for pre-order from House of Elrick 
---
More from House of Elrick