Meet the #GinspirationalWomen: Ada Lovelace was the world's first computer programmer.
---
Nowadays, it's not unusual for figures of Hollywood to buy their very own gin company. (See Ryan Reynold and Aviation Gin, if you needed further proof).  Here's one you might have missed, however.
Director of classic films Apocalypse Now and The Godfather, Francis Ford Coppola, has his own spirits range and it's inspired by unique and remarkable women across history.
Alongside Italian mathematician Maria Gaetana Agnesi on the brandy and Countess Maria Walewska on the vodka, the gin in the range is 'Ada Lovelace Gin.'  Inspired by the world's first computer programmer, the gin contains 10 botanicals, including roses and lemons from the Coppola family's Napa home.
The bottle takes strong inspiration from the spirit of the woman herself.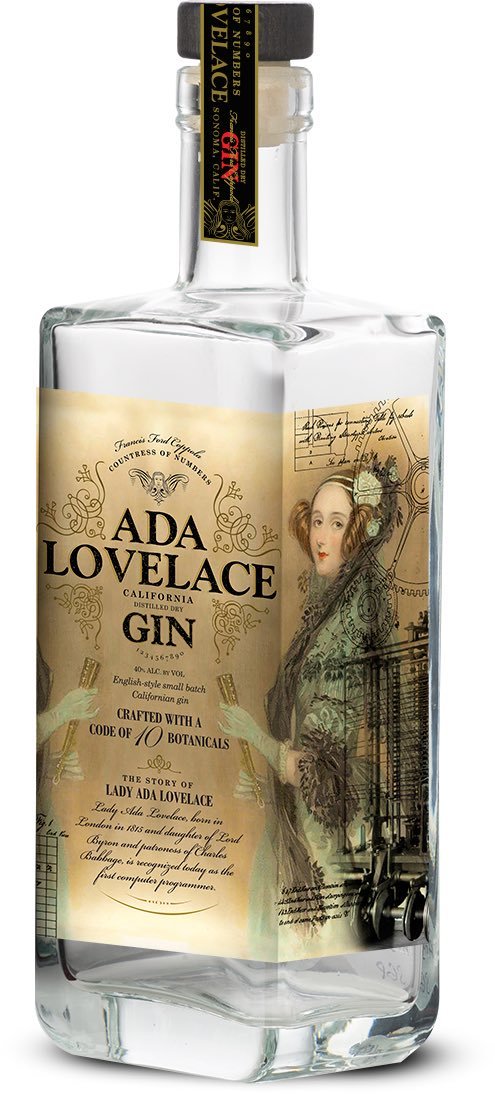 A woman of fierce originality and intellectual interests, Lovelace studied math and science at the insistence of her mother, despite the insistence of the time that these subjects were too rigorous for girls.
This gin features the prominent figure of the lady herself, surrounded by handwritten notes from her letters, illustrations of gears and mechanics of the early calculating machine and lines of original code.
The idea is that the gin is inspired by the innovators of the past, present, and future.
The gin also pays homage to the great English-style gins of the era, with many of the botanicals and water coming from the family's estate.
The result is a gin made in the traditional British style: London Dry with Italian heart. The taste is said to evoke the taste of Turkish delight sweets. A candied ginger finish and floral aromas completes this fitting tribute to one of the world's greatest heroines.
We'll raise a glass to that!
For more information on Francis Ford Coppola's spirits range visit The Family Coppolla. 
#InternationalWomensDay is celebrated on 8 March.
---
More: