If it's not the gin that's becoming experimental, it's the tonic water. Premium tonic water is officially all the rage. We've seen pink tonic water, Mediterranean orange tonic water, tonic water that enhances the botanicals in your glass…
What we haven't seen, until now that is, is black tonic water. Introducing Weisswange, a German company who produce a range of gins and tonics generally in their homeland.
However, thanks to the Ely Gin Company, black tonic water is now available in the UK and we've got to say it looks pretty mad.
According to the Ely Gin website, Weisswange uses liquid black "gold": essentially activated charcoal. This charcoal allegedly "detoxifies the body counteracting the aging processes."
The ingredients come from certified organic farming, giving the tonic a unique, classy aroma. The mixer is said to be a fine balance between sweetness and acidity.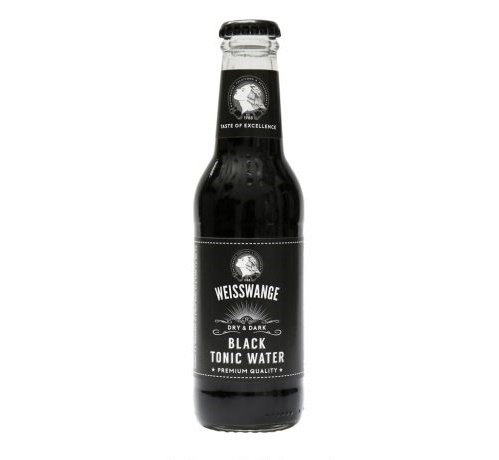 The result should be a mixer with a bitter but pleasant taste which we imagine could compliment the dryness of gin nicely.
Weisswange certainly have their very own old tom gin, which could be the perfect partner for this radical addition to your mixer cabinet. 
Either that or black unicorn gin, we haven't quite worked out where this sits in our premium tonic water collection.
If you're feeling brave enough, you can pick up a 12 or 24 pack over on the Ely Gin Company website now for £12 or £48 respectively.
---
More: