Not all heroes wear capes. Some of them simply arrive at brunch with a chilled bottle of gin, fresh tomato juice and condiments fiery enough to revive even the harshest Saturday night victims.
The Bloody Mary is a fantastic drink, but imagine a Bloody Mary with extra flavour coming from the alcohol as well as everything else you sink into it, and you have the Red Snapper.
If you have a preferred recipe, swapping vodka for gin will only enhance it. If you've yet to settle on your ultimate hair of the dog, the Red Snapper recipe below will ease you back to your normal self in record time.
Never underestimate the value of a mortality-questioning hot sauce either. Tabasco is the easily available go-to, but feel free to go as hot and obscure as you like.
Don't go overboard, though: just enough and the endorphins from the chillies will beat even industrial-strength ibuprofen, too much and you'll be hiccuping through lunch.
Ideally, scale it up to a jug and always stir with a celery stick, even if you don't eat it. Rituals are just as important as flavour.
---
Red Snapper (gin Bloody Mary) recipe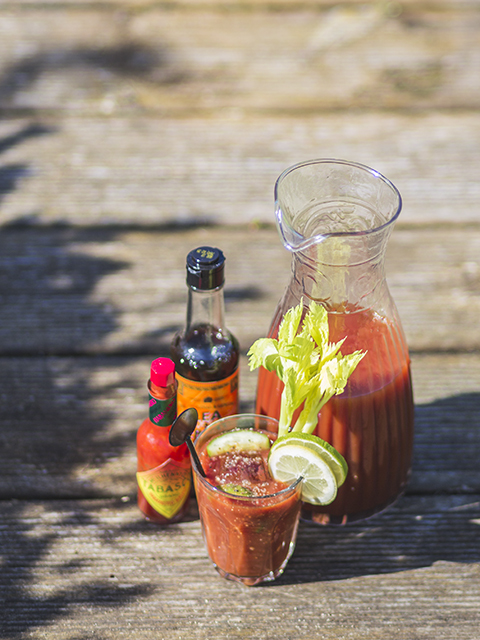 Ingredients
50ml gin
1 squeeze lemon juice
1 dash of your favourite hot sauce
1 dash Worcestershire sauce
1 tsp horseradish sauce
Tomato juice
A pinch of celery salt
2 grinds black pepper
Method
Add the gin, lemon juice, hot sauce, Worcestershire sauce, horseradish sauce, tomato juice and celery salt to a glass and stir
Fill the glass to the brim with ice
Add a stick of celery and grate black pepper over the top of the glass
---
More